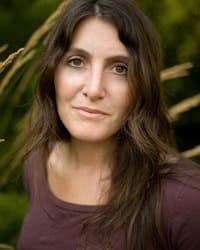 Kerry Cohen,
Red Earth MFA Program Director
Red Earth MFA
Biography
Kerry Cohen is Director of The Red Earth Online MFA, and the author of memoirs Lush, Loose Girl, Girl Trouble, and Seeing Ezra; the young adult novels Easy, The Good Girl, and It's Not You, It's Me; Spent, an anthology of 30 astounding essays concerning women and shopping; The Truth of Memoir: How to Write About Yourself and Others with Honesty, Emotion, and Integrity; and Crazy for You: Breaking the Spell of Sex & Love Addiction.

Kerry has been featured on The Today Show, Dr. Phil, Good Morning America, the BBC Saturday Live, and many more television and radio shows. She has published in The New York Times Modern Love column, Slate, the Washington Post Outlook, Brevity.com, Literary Mama, and many more journals and magazines; and she has essays in numerous anthologies.
Kerry's teaching specialty is creative nonfiction, primarily memoir.
Contact Information
Walker Center

Oklahoma City, OK 73106