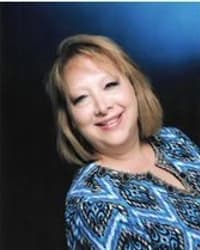 Kim McElroy,
Adjunct Instructor of Music Education
Music
Music Education
School of Music
Biography
I am a native Oklahoman! I am proud of my roots and my Native American Cherokee Heritage. I was born and raised in Norman, Oklahoma and graduated from Norman High School. I then attended the University of Oklahoma and became a member of the Delta Gamma Sorority. As a music education student I was a member of the Singing Sooners and The Broadway Gala. I also was fortunate to be in several musicals. While there, I studied voice with Joyce Shelley and sang in the University Choir. Boomer Sooner!
After graduating I had the honor of student interning with Dr. Tony Gonzales! I will always be thankful for what he taught me about music. After interning, I decided to take a challenge and accepted a job in Farmington, New Mexico teaching elementary music. It was a long way from home, but the best experience! I was able to gain confidence as a music teacher and made some wonderful friends along the way. After three years, I returned to Norman and taught elementary music at Eisenhower Elementary School for 19 years. I then transferred to Jackson Elementary School in Norman, retiring in 2018 with 30 years of teaching under my belt.
I am a National Board Certified teacher and also certified Early Childhood Kindergarten through Third Grade. I have been an active member in OMEA, OEA, MENC, and now OREA. I was a delegate for OEA and attended national and state conferences. I am Kodaly Certified and have had the opportunity to be influenced by so many wonderful music educators. I hold a Bachelors degree in Music Education and a Masters degree in Music education, both acquired at the University of Oklahoma.
I have worked hard to be an informed music teacher. I have studied music and attended endless workshops and conferences. I consider myself a lifelong learner and I believe music is imperative for young children. Music feeds my soul, and I have seen it transform children who suffer from trauma and are poverty stricken. I believed in my mission as a music educator, and I will always believe music can transform lives. I believe in the power of music!
Contact Information
BL11
Bass Center

Oklahoma City, OK 73106