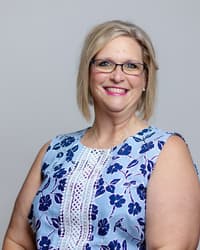 Dr. Kristi Pendleton,
Civil Rights Investigator
Student Affairs
Vice President for Student Affairs Office
Biography
Dr. Kristi Pendleton joined the OCU community in April 2019 as the Civil Rights Investigator. In this role, she serves as an investigator for all discrimination and Title IX violations on campus. Additionally, Dr. Pendleton provides training and educational programming for the campus community related to discrimination and Title IX. Prior to joining OCU, Dr. Pendleton served as the Director of Student Engagement for 18 ½ years at OSU-OKC. Her experience at OSU-OKC included student life, leadership programs, student organizations, Student Government Association, student conduct, Title IX, and working with students in crisis.
Dr. Pendleton holds a bachelor's degree in Community Health Education from the University of Central Oklahoma and a master's degree in Educational Leadership from Oklahoma State University. She completed her educational studies by obtaining a doctorate degree in Higher Education from Oklahoma State University in 2017.
Born and raised in Yukon, Oklahoma, Dr. Pendleton is a mother to three sons who are her pride and joy. She and her husband enjoy spending time with their families and cheering on their boys in their many activities and sporting events.
Contact Information
Room 233
Tom and Brenda McDaniel University Center

Oklahoma City, OK 73106