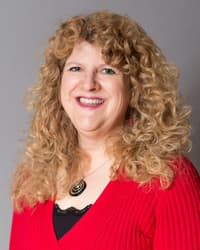 Leslie Long, Ph.D.,
Religion
Religion
Biography
Courses
Intro to Biblical Literature, Liberal Arts Seminar, Nature and Work of Christian Education, Ministry with Youth, Adolescent World, Ministry with Children and Families, Ministry with Adults, Leadership in Christian Education, The Bible in Christian Education
About Me
I received my call to ministry during confirmation, but never seeing a woman minister made me not sure that was even a possibility. My call resurfaced during my senior year at Oklahoma State University as I finished my degree in elementary education. The call I felt sent me a on a journey, which included seminary at Phillips University and ordination as an Elder in the Oklahoma Conference of the United Methodist Church. My ministry has provided me the opportunity to serve as youth minister in several capacities.
My background in education and ministry fueled a passion and a desire to see individual's who work in the church, both ministers and laity, offering the best Christian education and youth ministry possible. Good teachers bring the Word of God to people of all ages - in developmentally appropriate ways - so that no one walks away confused. Teachers connect students to information, but ministry is more than knowledge, it is a life-transforming journey of faith and service. Ministry for me is helping others find ways to engage in discovery when it comes to their faith. As a professor at Oklahoma City University, I have the chance to work with amazing students who feel a call to serve God.
Of Note
My enthusiasm for religious education has opened other doors and opportunities, as the cofounder of Youth Worker's Academy, and recently Children Worker's Academy; I am able to teach laity who serve in churches across Oklahoma and beyond. I have worked with the people of the Iglesia Evangelica Methodista in Bolivia (IEMB) a a consultant during the creation of children and youth curriculum. In the summer, I am involved with the youth at church camps, speaking, teaching, and mentoring future leaders. Throughout the year I am available to to preach, teach, and consult with churches looking to strengthen their youth and religious education programs. I cannot imagine a better way to serve God than training future generations to share the Good News.
Contact Information
2nd Floor West
Gold Star Building

Oklahoma City, OK 73106