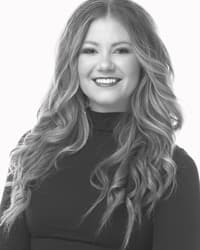 Lillian Ball,
Marketing & Communications Specialist
School of Dance & Entertainment
Biography
Lillian Ball, the Marketing & Communications Specialist of the Ann Lacy School, is a recent graduate of Oklahoma City University with a Bachelor of Science in Dance Management. During her time as a student in the dance department she was honored with the "Blue Cobalt Award" for the Most Promising Sophomore Dance Universal student in the Ann Lacy School. She held many leadership roles, including Director's Assistant to Jo Rowan, Choreographer's Assistant to Alana Martin and Vincent Sandoval, Head Deck Crew and Film & Editing Assistant. She held the responsibility of line captain for several dance professors and performed leading roles in the American Spirit Dance Company shows at OCU. She also danced the lead role in the Student Choreography Show, Set A Fire.
Some of Lillian's highlights from being a student include becoming President of Students of Arts Management, being a Student Director for the Pep Dancers, OCU Performing Arts Ticket Office Manager, and the Head of the Opening and Closing Production team for the Student Choreography Show. Upon graduation, she was one of two senior recipients of the "Leadership Award" for the Ann Lacy School.
She was also the Master Tap Instructor at "Alpha Omega the Intensive" in Destin, Fla., worked as an apprentice with Spotlight Dance Cup National Finals as a Stage Manager and Choreographer's Assistant, performed as a Sound Technician for dance recitals, and enjoyed teaching at local dance studios.
Lillian has produced national award-winning choreography for competition teams, as well as dance studios, high school dance teams and summer theater camps with the Lincoln Community Playhouse. Lillian's passion for dance, teaching and arts management is a huge part of Lillian's commitment in returning to Oklahoma City University to pursue the opportunity to work for the Ann Lacy School of Dance.
Contact Information
GC 167
Gaylord Center

Oklahoma City, OK 73106