(Lisa) Dawn St. Clare, PhD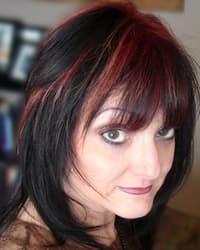 (Lisa) Dawn St. Clare, PhD,
Adjunct Instructor
Visual Art Adjunct
Biography
Dr. (Lisa) Dawn St. Clare earned her PhD in Interdisciplinary Studies with emphases on Art History, Renaissance History, Women in The Renaissance, and Reformation/Counter-Reformation History from the University of Oklahoma. She also earned her MA in Art History with an emphasis on Sacred Architecture from OU. Dr. St. Clare has also earned an MS and BS in Human Environmental Design, both from the University of Central Oklahoma.
As an interdisciplinary art history generalist, Dr. St. Clare has taught a wide variety of art history and art appreciation courses at the University of Oklahoma, Oklahoma State University, the University of Central Oklahoma, Oklahoma City University, Oklahoma City Community College, and online through OU's College of Professional and Continuing Studies. Her primary research work focuses on the intersection of art and gender, examining the fictional portrayal of women in art as ornaments-of-social-convenience, and their resultant, perceived diminution of dimensionality.
Dr. St. Clare has traveled extensively, including study tours throughout Europe and to Russia, China, Egypt, Mexico, Peru, and the Amazon rainforest. She is an avid yoga practitioner and a confirmed bibliophile.