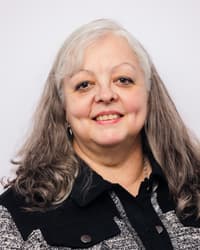 Lisa Littrell,
Senior Administrative Assistant
University Advancement
Biography
Lisa Littrell joined the Office of University Advancement as the Senior Administrative Assistant in March 2022. She is no stranger to the OCU campus, as she graduated in 1998 with a Bachelor of Science in Nursing from Kramer School of Nursing. Prior to attending nursing school, Lisa earned a BS in Biology from Oklahoma Baptist University in 1983 and an MPH in Epidemiology from the University of Oklahoma in 1990.
After a long and varied career in public health, medical research, and nursing, Lisa retired from the medical field and joined her husband's business, which provides EPA compliance assistance to oil and gas companies, working in 14 different states and three different time zones. In addition to continuing to work in her husband's business, she made the decision to return to OCU, utilizing her office management skills.
Lisa's personal experiences of being a student at OCU give her a unique passion to help students obtain an education. Lisa is looking forward to working in Advancement, as well as interacting with faculty, staff, students, and fellow OCU alumni. Her hobbies include travel, quilting, and playing with her dogs.
Contact Information
Room 302
Ann Lacy Admissions & Visitor Center

Oklahoma City, OK 73106