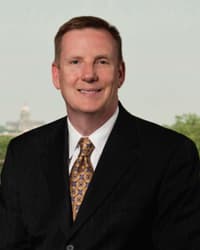 Dean Mark Parker,
Dean, Schools of Music & Theatre
School of Theatre
School of Music
Theatre Administration
Music Deans
Biography
Mark Edward Parker, Ann Hundley Hoover chair and dean of the Bass School of Music and the School of Theatre at Oklahoma City University, specializes in building arts education partnerships between academia, business and communities across international borders.
He is the recipient of Oklahoma's highest honor in the arts, the Governor's Arts Award. He is a member of the board of directors of Creative Oklahoma. He has served on the board of the National Association of Schools of Music, as well as founding president of the DaVinci Institute, an interdisciplinary arts and education think tank.
Parker is an authority on using technology to enhance creativity — he was the first academic dean in the world to be selected as an Apple Distinguished Educator, and is a frequent speaker and workshop leader here and abroad. He conducted the Oklahoma City University Symphony Orchestra for two decades, and conducts honor, regional and All-State ensembles across the county.
He earned his bachelor's degree in music education from Eastern Michigan University, which has honored him as an outstanding alumnus. Graduate work includes his master's of music from the University of Michigan and doctoral work in music education at the Eastman School of Music.
Under Parker's leadership, Oklahoma City University's Bass School of Music has doubled its size, became an all-Steinway School, the nation's first Conn-Selmer School, an Apple Digital Campus. He oversaw the design and construction of the 113,000-square-foot addition of the Bass Music Center. Since its opening in 2006, the Center has hosted artists and educators from around the world.
The Bass School has partnership agreements with local and regional entities as well as with the Tianjin Conservatory in China, the I.J. Paderewski Academy of Music in Poznan, Poland, and the Hed School: Israeli College of Contemporary Music in Tel Aviv.
Contact Information
A307
Bass Center

Oklahoma City, OK 73106