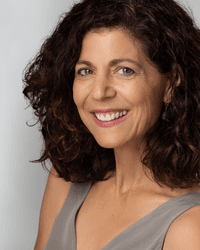 Mary Ann Mayer,
Assistant Professor of Dance
School of Dance & Entertainment
Dance Faculty
Biography
Mary Ann Mayer, assistant professor of Dance, is a graduate of the University of Oklahoma where she earned a Master of Fine Arts in Dance with a concentration in Ballet and a certificate in Arts Management and Entrepreneurship. She is a founding member of Ballet Rhode Island, formerly Festival Ballet Providence. She performed professionally with State Ballet of Rhode, Festival Ballet Providence and Providence Opera. Her pedagogical studies include the National Ballet School of Canada, Jurgen Schneider and David Howard teacher workshops as well as London's Royal Ballet School.
She served as Acting Director of Dance at the Performing Arts School of Worcester. She directed the School of Festival Ballet Providence for 14 years. Following a long tenure at Festival Ballet Providence, Mayer joined the faculty at The University of Hartford, Hartt School Community Division Dance Department before pursuing higher education. She has taught master classes throughout the US.
Mayer's choreographic collaborations include the University of Oklahoma's School of Dance and School of Music, Festival Ballet Providence, Ocean State Ballet, The Rhode Island Philharmonic, Youth America Grand Prix, The Performing Arts School of Worcester, The Hartt School of the University of Hartford, and Burklyn Ballet. At OCU she has choreographed for the School of Music's production of Hansel and Gretel and Sweeney Todd. Her contemporary ballet choreography was chosen to be presented at the Palm Desert Choreography Festival.
Contact Information
147
Gaylord Center

Oklahoma City, OK 73106