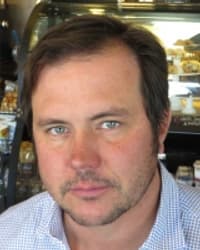 Matt Payne,
Adjunct Instructor
Film Adjunct
Biography
Matt Payne is a writer who spent fifteen years in Los Angeles working in the film, television and travel industries. A graduate from the University of Oklahoma, Matt's career began in 2001 when he moved to Los Angeles after spending a summer working on an independent film in Paris. In LA, Matt joined the Fox TV show 24 where he worked for two and a half seasons as a production assistant to the writers and producers.
From there, Matt went to work for the talent and literary agency Endeavor, now William Morris Endeavor, where he cut his teeth learning to read scripts with a critical eye and to write efficiently. He witnessed how film projects and TV shows get put together from the ground up.
Matt has also worked as a freelance story consultant, first for Summit Entertainment then for Relativity Media where he read and analyzed hundreds of scripts and concepts for studio consideration.
You can find out more about Matt at mattpaynewriter.com.
Contact Information
Room 114
Loeffler Building

Oklahoma City, OK 73106