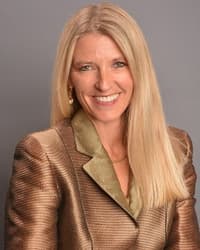 Melissa Cory,
Director, Communications & Continuing Professional Education
School of Business
Business Staff
Biography
Melissa Cory is the Director of Communications and the Executive and Professional Education Center for the Meinders School of Business at Oklahoma City University.
Prior to joining OCU in 2005, she served as a Project Manager at Eateries, Inc. a national restaurant chain operating under the names Garfield's Restaurant & Pub, Pepperoni Grill Italian Bistros and Garcia's Mexican Restaurant with revenues of $100 million per year. She has experience in the oil & gas industry and working with ISO 9001 certified companies.
Melissa is a Certified Executive Coach and Authentic Leadership Instructor through CDR Assessment Group, participates in civic activities, the running community and is a 40 Under 40 Award Recipient.
Melissa is a member of the Project Management Institute, Association of Fundraising Professionals and holds a Bachelor of Arts, Magna Cum Laude, from the University of Central Oklahoma.
Contact Information
Room 300B
Meinders School of Business

Oklahoma City, OK 73106