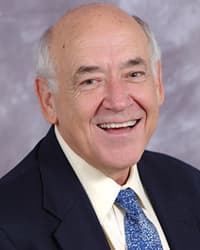 Michael Williams, Ph.D.,
Professor of Marketing, American Floral Services Chair in Marketing
Marketing & Management
Native American Enterprise
Biography
Education
Ph.D., Marketing, Oklahoma State University
M.B.A., Finance and Marketing, University of Oklahoma
B.B.A., Marketing, University of Oklahoma
Areas of Expertise
Dr. Williams brings 28 years of business experience in marketing and research to his academic role and is an active consultant and board member for a number of organizations. He specializes in marketing performance issues: buyer-seller interactions, interpersonal influence, customer development and retention, organizational culture and communication, and the impacts of inter-functional integration.
Professional Activities
Dr. William's research has been presented in academic and professional meetings in the U.S. and Europe. Publications include 64 peer-reviewed journal, monograph, and proceedings publications including Journal of Personal Selling and Sales Management, Journal of Business and Industrial Marketing, Journal of Supply Chain Management, Journal of Business Research, Journal of Business to Business Marketing, Quality Management Journal, and Journal of Marketing Theory and Practice. Mike has also co-authored 14 textbooks, served as special issue journal editor, and is active on journal editorial review boards as well as leadership roles in international academic conferences.
Dr. Williams has successfully generated over $3.2 million dollars in funded research grants including two multiyear National Science Foundation grants. He has also been recognized with numerous awards for excellence in research and teaching, including: the 2014 Marvic Jolson Award for Best Contribution to Selling and Sales Management Practice for the Year 2013, The Caterpillar Faculty Scholar Award for Outstanding Scholarship, and AACSB's Leadership in Innovative Business Education Award. Mike also received Mu Kappa Tau national honor society's lifetime achievement award for outstanding scholarly contributions – only the fifth time this award had been given in the society's 38-year existence.
Contact Information
325F
Meinders School of Business

Oklahoma City, OK 73106