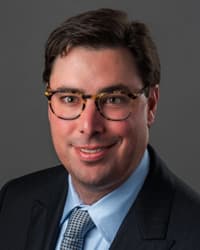 Nicholas Harroz, III,
Board Treasurer
Board of Trustees
Biography
Nick Harroz III is a Vice President and Senior Financial Advisor at Investors Trust Company. Previously he worked with individual business owners and professionals to manage their assets and plan investments at Mark I Asset Management and Mariner Wealth Advisors.
Nick has a bachelor's of business administration degree and a master's of accounting degree, both from Baylor University. He has a juris doctorate from Oklahoma City University School of Law, where he now serves on their Board of Trustees as Treasurer and chair of the Finance-Audit Committee. He is a Certified Public Accountant in the State of Oklahoma. Nick received a certificate in Private Wealth Management from the Aretsy Institute of Executive Education at the Wharton School of Business, University of Pennsylvania.
Nick is an active member and past President of the Economic Club of Oklahoma, the Treasurer of the Downtown Rotary Club of Oklahoma City, and former chair of the Administrative Board at St. Luke's United Methodist Church. In the corporate community, Nick serves as a board member of CompSource Mutual Insurance Company, and as a member of the Board and Secretary-Treasurer of Crest Discount Foods, Inc. He is a graduate of Leadership Oklahoma Class 32. Nick, his wife Susan and their son Ford, enjoy spending time with their families, cooking, playing golf and traveling.