Niki Brooks, MSW, MHS, PA-C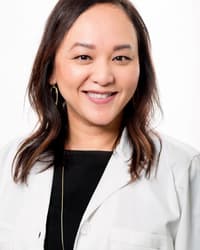 Niki Brooks, MSW, MHS, PA-C,
Clinical Associate Professor and Coordinator of Professional Relations
Physician Assistant
Biography
Niki Brooks, is a graduate of the University of Oklahoma Health Sciences Center Physician Associate Program in 2007. She also received a Bachelor's Degree in Psychology and a Master's Degree in Social Work from the University of Oklahoma in Norman, Oklahoma.
She has been practicing for the past 8 ½ years at the OU Health Sciences Center. Her practice has been in Plastic Surgery, Internal Medicine and Otolaryngology (Head and Neck Clinic). She has been a member of the American Academy of Physician Assistants, Oklahoma Association of Physician Assistants and certified through the National Commission on Certification of Physician Assistants. Most recently an active member of the Physician Assistant Education Association.
She lives in Oklahoma City with her husband and two children. She enjoys spending time with her family, music, reading and traveling.

Contact Information
Physician Assistant Program, Suite 215C
Sarkeys Science & Math Center

Oklahoma City, OK 73106