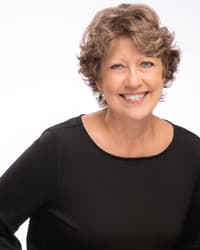 Parthena Owens,
Associate Professor of Flute
Instrumental Music
School of Music
Biography
Parthena Owens is an accomplished musician and teacher who joined the Oklahoma City University adjunct music faculty in 1989. She is currently in her 8th year of teaching full time at OCU. She was raised near Pratt, Kansas, and earned her undergraduate degree from OCU. She received her Master's in Flute Performance from Northwestern University, where she studied with the legendary flutist/piccoloist, Walfrid Kujala.
Parthena is starting her 34th season as flutist with the Oklahoma City Philharmonic, where she has held Acting Principal, 2nd flute, and piccolo positions. She is the flutist for the Brightmusic Chamber Ensemble where she is frequently heard as a featured soloist and chamber musician. Parthena also plays flute and piccolo with the Norman and Lawton Philharmonics, Lyric Theatre pit orchestra, and has played in the pit orchestras for the National Broadway Touring shows "Wicked", "Mary Poppins", "Phantom of the Opera", "Peter Pan", "Sound of Music", and "Cinderella", to name a few. She was a featured recitalist for the 2013 Distinguished Artist Series at OCU, and has collaborated with the OCU faculty for many chamber performances on and off campus.
Past credits include flutist with "Go for Baroque", principal flutist and soloist with the Lawton Philharmonic, Sinfonia of Mid-America and American Music Festival Orchestras. She has played with the Oklahoma Symphony Orchestra, Oklahoma Arts Woodwind Quintet and has been a soloist with the OCU Symphony Orchestra and Wind Philharmonic.
Parthena is a founding member of the Oklahoma Flute Society and is chair of the Solo and Ensemble Festival for pre-college students. She is also a member of the OKC Sigma Alpha Iota Alumni group and the National Flute Association. Parthena is often a sectional coach for the Oklahoma Youth Orchestras, Oklahoma Small School All-State, and gives school master classes throughout the metro area. She maintains a private flute studio, with students winning positions in honor groups and competitions across the state.
At OCU, Parthena teaches applied flute, flute master class, flute choir, coaches the graduate woodwind quintet and chamber music ensembles, and teaches Instrumental Pedagogy for performance majors. Her students have won numerous local, state and national competitions and have continued their education in major universities across the United States. The OCU flute choir, under her direction, is in constant demand for community performances, as well as special campus programs. The group is seen annually at the December Donor Banquet, and at Vespers, the university Christmas celebration. The Flute Choir has also collaborated with flutists with the Oklahoma Youth Orchestra and El Sistema in "Movie Night" and "Fright Night" concerts. In 2001, the OCU flute choir was chosen to perform at the National Flute Association Convention in Dallas, giving a world premiere of a piece written for the group. At the same convention, Parthena and her husband Roger, also an OCU alum, gave the world premiere of "Aces Wild" for flute and percussion, composed for them by Frank Lynn Payne, retired OCU theory and composition professor.
Parthena enjoys baking, online shopping, flower gardening and a nice dinner out with her husband. Parthena and Roger have one son, Cameron, an MD/PHD candidate at OU Med.
Contact Information
A331
Bass Center

Oklahoma City, OK 73106