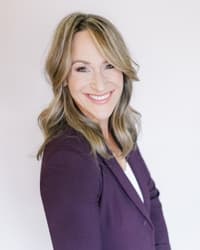 Dr. Melissa Plamann,
Professor of Music, University Organist, Coordinator of Graduate Studies
Keyboard
School of Music
Biography
Dr. Melissa Plamann was appointed Wanda L. Bass Chair of Organ and Associate Professor of Music in 2010. A Wisconsin native, she spent most of her collegiate career in Indiana. Plamann attended Valparaiso University where she earned Bachelor's degrees in organ performance and English literature, and was able to perform throughout Germany and the Czech Republic as part of a concert series.
Plamann completed a Master of Music degree at Emory University in Atlanta, Georgia, under the direction of Dr. Timothy Albrecht. She attained grants for a recital of American organ concerto premieres, which featured Plamann in the debut of Tilo Medek's Italienisches Konzert. In 2008, she returned to Emory as Albrecht's sabbatical replacement to head the graduate organ program
Plamann has taught in the organ, piano, and church music departments at the Jacobs School of Music at Indiana University-Bloomington as an Associate Instructor. While at IU, she studied with Dr. Larry Smith and graduated with a Doctor of Music degree. Her doctoral thesis is entitled "A Disciple of God Among Us: A Theological Analysis of Olivier Messiaen's La Nativité du Signeur (1935)." This research led to a series of articles published in The American Organist and a lecture at the 2014 national convention of the American Guild of Organists.
Plamann continues an active performing career, and she particularly enjoys performing 20th and 21st century works and featuring other instruments with the organ. She is active within the Oklahoma City chapter of the American Guild of Organists, and she is also an executive board member of the Oklahoma Alliance for Liturgy and the Arts, a non-profit organization that fosters liturgical art and encourages creative collaboration between artists, religious groups, and the larger community.
Plamann is a strong advocate of integrating global music in congregational worship, and she recently published a series of online articles for Augsburg Fortress on the topic. She has also taught courses on global music within the St. Paul School of Theology (OKC).
Contact Information
Room A 314
Bass Center

Oklahoma City, OK 73106