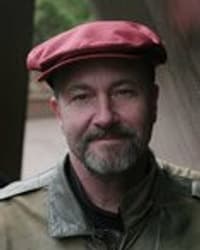 Robin Meyers, Ph.D.,
Rhetoric
Rhetoric
Biography
Ph.D. University of Oklahoma (1991)

M.Div. Phillips University (1979)
BA Wichita State University (1975)
In addition to being Distinguished Professor of Social Justice, Rev. Dr. Meyers has served as senior minister of Mayflower Congregational UCC Church of Oklahoma City since 1985. He is the author of seven books, and lectures extensively on the merits of Progressive Christianity. His books call the church to be a beloved community of resistance to injustice in our time. Dr. Meyers earned a PhD from the Communication Department at the University of Oklahoma for his work in the area of
persuasion and preaching. His dissertation was published as a textbook for preachers, entitled With Ears to Hear: Preaching as Self-Persuasion (Pilgrim Press, 1993). Dr. Meyers has published six additional books in his 25-year tenure at OCU: Morning Sun on a White Piano: Simple Pleasures and the Sacramental Life (Doubleday, 1998); The Virtue in the Vice: Finding Seven Lively Virtues in the Seven Deadly Sins (HCI, 2004); Why the Christian Right is Wrong: A Minister's Manifesto for Taking Back Your Faith, Your Flag, and Your Future (Jossey Bass, 2006); Saving Jesus from the Church: How to Stop Worshiping Christ and Start Following Jesus (Harper One, 2009); The Underground Church: Reclaiming the Subversive Way of Jesus (Jossey Bass, 2012); and Spiritual Defiance: Building a Beloved Community of Resistance (Yale University Press, 2015).

Dr. Meyers is a frequent speaker at church workshops, academic conferences, and political events around the country. He is an award-winning commentator for NPR and a columnist for The Oklahoma Gazette. He has appeared on Dateline NBC, The McNeil-Lehrer Hour, and ABC World News Tonight, among others. In 2001, he became spiritual advisor to the first woman executed in the state of Oklahoma, and is featured in an HBO documentary, The Execution of Wanda Jean. Dr. Meyers was the Earl Preacher at the Earl Lectures at Pacific School of Religion in Berkeley, California; was named the Angie Debo Civil Libertarian of the year by the ACLU of Oklahoma, has twice been a guest preacher at the Riverside Church of New York City, and gave the prestigious Lyman Beecher Lectures at Yale. Dr. Meyers is married to Shawn Meyers, an Oklahoma City artist, and they have three children, Blue, Chelsea, and Cass, and two granddaughters, Iris and Hazel.
Contact Information
216
Walker Center

Oklahoma City, OK 73106