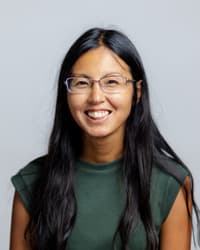 Sabina Amanbayeva, Ph.D.,
English
English
Biography
Sabina Amanbayeva is Assistant Professor of English and Comparative Literature at Oklahoma City University. She received her Ph.D. in English from the University of Delaware. Her research focuses on Russian translations and adaptations of Shakespeare, affect theory, and translation.
At Oklahoma City University, Amanbayeva teaches classes in World Literature, Shakespeare, Western Literature, and Composition. She has recently taught a class in "Film and International Explorations," which focused on international film adaptations of Russian literary classics and offered an independent study "Introduction to Russian language and culture."
Her publications include an essay, "Laughing at Tragedy: Elena Chizhova's Critique of Popular Shakespeare" that discusses the importance of theatrical laughter in the context of the Soviet project to make Shakespeare available for all ((International Shakespeare Yearbook: Soviet Shakespeare, Routledge, 2019). She also published an article on laughter in the English Renaissance, "Laughter in Twelfth Night and Beyond" (Early Modern Literary Studies, 2014), which historicizes early modern attitudes to laughter in the early 17th century, and makes links between the physiology and the politics of emotion.
Her book project, "Soviet-Western Cultural Encounters: Popular Adaptations of Western Classics in the 1960s Soviet Union" explores the "foreign" origins of popular Soviet classics, from the beloved Soviet cartoon "Kroshka Enot" based on an American children's story by Lilian Moore "Little Racoon and the Thing in the Pool," to the Soviet cult singer Vladimir Vysotsky's performance of Shakespeare's Hamlet.
Amanbayeva regularly attends professional conferences, including the Association for the Slavic, East European, and Eurasian Studies (ASEEES), Shakespeare Association of America, and Renaissance Society of America.
Contact Information
Walker Center

Oklahoma City, OK 73106