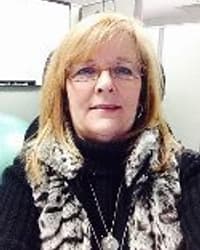 Sheryl Ore, PMP,
Program Manager
School of Business
Project Management
Biography
Sheryl currently works for RIGIL Corporation and is on assignment with the FAA Information Delivery Organization, performing Enterprise Data Architecture activities. She has also served in the PMO for AeroNav Products; Planning & Systems Development, providing portfolio management and best practices support.
Prior to her FAA assignment, Sheryl served as Portfolio Management CoE; Practice Manager with Objectstream in Oklahoma City, Oklahoma, providing business and information technology consulting. Sheryl has also served as Director of Development for FACTOR®, specializing in software development and business solutions for the petroleum marketing and c-store industry. Prior to joining Factor, Sheryl had 27 years of experience in Information Technology for the wholesale food distribution, financial services and human resource industries. Managing multimillion dollar projects with on-time and delivering strong process improvements. Sheryl's career began as a night operator with the Oklahoma State Department of Education, while attending college. From that position, she has moved up through a variety of positions ranging from Business requirements, Applications Development to Project Management to Director of Development. She has remained in Information Technology and has specialized in Project Management for the last 19 years.
Sheryl received her BA in Computer Science from The University of Central Oklahoma in Edmond. She has been a member of the Board of Directors for the Central Oklahoma Parking and Transit Authority and a volunteer instructor for the Junior Achievement organization. Sheryl is a certified Project Manager Professional (PMP) and an active member in the local and national chapters of the Project Management Institute. She has served as an instructor for OCU's PMP Prep course since 2005 and Lead Instructor for the course since 2011.
Contact Information
Meinders School of Business

Oklahoma City, OK 73106