Stacey Vladovich, MPAS, MEd, PA-C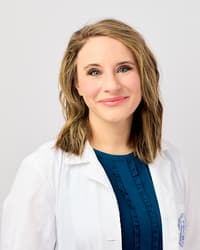 Stacey Vladovich, MPAS, MEd, PA-C,
Clinical Assistant Professor
Physician Assistant
Biography
Stacey Vladovich is the newest faculty member and alumni of the Oklahoma City University Physician Assistant program. She brings her unique experiences as a clinician, educator, and former student of the program to the classroom.
Stacey graduated summa cum laude from the University of Oklahoma in 2008 with a bachelor's degree in Zoology-Biomedical Sciences and a minor in Spanish. She also obtained a master's degree in Instructional Leadership and Academic Curriculum with a focus on Science Education from OU in 2016. Stacey spent almost a decade working in education at the high school and collegiate levels before attending PA school at Oklahoma City University. While a student in the PA program, she maintained a 4.0 GPA and was selected for Excellence in Didactic Phase award. She graduated with a master's degree in Physician Assistant Studies from OCU in 2020.
Stacey practiced as a physician assistant in Otorhinolaryngology (ORL) at OU Health before returning to her alma mater to combine her skills in medicine and education as a professor preparing future PAs for the field. She is certified through the National Commission on Certification of Physician Assistant and is a member of the Oklahoma Association of Physician Assistants, American Academy of Physician Associates, and Physician Assistant Education Association.
Stacey lives in Edmond with her husband and daughter. She enjoys reading, being outdoors, and spending time with family and friends.