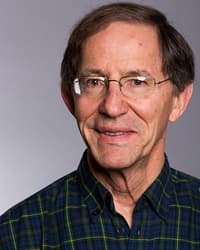 Terry Phelps, Ph.D.,
English
English
Biography
Courses:

Writing for Stage and Screen; Legal Writing; Intro to Creative Writing; Freshman Composition; Advanced Grammar, Usage & Editing; Liberal Arts Seminar
Teaching and Research Interests:
English has always been Dr. Phelps' favorite subject, especially writing and grammar. He knew as a high school junior that he wanted to teach English. His teaching and research interests include just about every kind of writing, as evident from the above course list. His writing has included magazine, newspaper, and journal articles, musicals, screenplays, songs, poetry, short stories, and children's stories. He loves to learn and regularly sits in on other classes at OCU, some of which have included ethnobotany, philosophy, world religions, music history, piano, art, and criminology. He believes that breadth and depth of knowledge contribute greatly to writing.
Of Note:
Faculty sponsor of Sigma Tau Delta, International English Honor Society, and OCU's anthology of student writing and art, The Scarab; sponsor of Stellar, the undergraduate research journal.
Contact Information
245
Walker Center

Oklahoma City, OK 73106