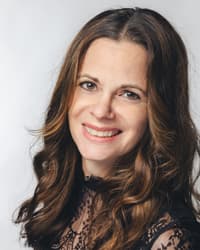 Tiffany van der Merwe,
Artistic Director & Professor of Dance
School of Dance & Entertainment
Dance Directors
Biography
Tiffany van der Merwe, professor of Dance, holds a Bachelor of Performing Arts in Dance degree from Oklahoma City University and a Master of Science in Educational Leadership Studies in Higher Education from Oklahoma State University. Van der Merwe currently serves as the Artistic Director for the Ann Lacy School and directs the Star Dance Company. She is a member of the jazz faculty, the pedagogy faculty, and the choreography faculty jury. Van der Merwe is currently focusing the bulk of her research efforts towards investigating the current market needs in each of the major cities that employ dancers and entertainers by interviewing casting directors, dance captains, working performers, and alumni in a pursuit to stay current with the industry's expectation of hirable performing artists, teachers, choreographers, and managers. Van de Merwe was recently awarded the prestigious Outstanding Faculty Award from OCU President Evans and fellow campus scholars.
Van der Merwe has served as assistant director, choreographer and master teacher for the Friendship Through Dance Tour: Taipei, Taiwan, as well as a variety of domestic regional tours. She has also served as the director and primary choreographer of the Middlesex Dance Company in Concord, Mass. She founded and directed Camp Broadway for the Hutchinson Recreation Commission for the Reno County youth community.  
As a master teacher, she has taught on three continents, as well as throughout the Midwest and Chicagoland area. Van der Merwe's choreography has been seen at Dance Chicago, aboard the Sovereign of the Seas—Royal Caribbean, Lyric Theatre and Thelma Gaylord Academy, Oklahoma City Philharmonic's Yuletide Magic, Oklahoma Opera & Music Theater, the Addy Awards, the Awards of Excellence Ball, Oklahoma Gov. Mary Fallin's Holiday Gala, and The American Spirit Dance Company, directed by National Dance Teacher of the Year, Jo Rowan. 
As a performer, van der Merwe has toured throughout Europe, Scandinavia and the Balkan region for LaTour Productions on an extensive USO Tour, and has performed for Royal Caribbean Cruise Lines, The Kinetic Dance Theater, Mystique Productions and at the original Giordano Jazz Dance Center in Evanston, Ill.
Contact Information
219
Gaylord Center

Oklahoma City, OK 73106