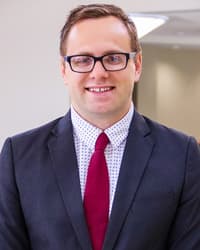 Yuri Hupka, Ph.D.,
Assistant Professor in Finance
Accounting and Finance
Biography
Areas of Expertise
Dr. Hupka's research fields include corporate finance, energy finance, and asset pricing. His works have published in journals such as Journal of Commodity Markets and Finance Research Letters. Dr. Hupka's works has been presented at Financial Management Association annual meetings, the Global Finance Association meeting, and various global energy conferences. His current work focuses upon executive compensation, supply chains, and financial market decentralization.
Professional Activities
Dr. Hupka joined OCU after earning his Ph.D. in finance from Oklahoma State University in 2023. He co-authors an annual economic impact report for the national GPA Midstream Association and is a member of the Financial Management Association and American Economic Association.
Contact Information
MSB 118B
Meinders School of Business

Oklahoma City, OK 73106