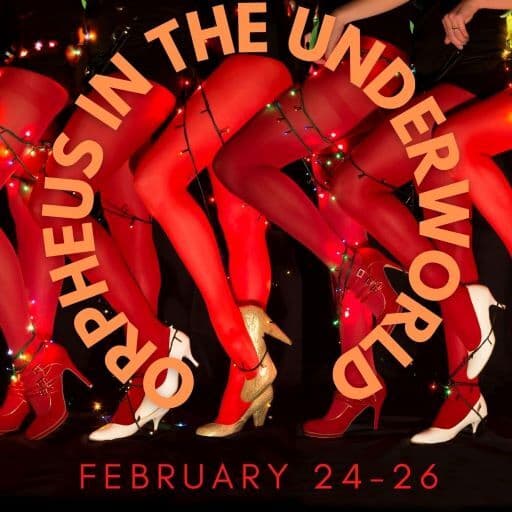 Burg Theatre
* Feb. 24 - 8 p.m.
* Feb. 25 - 8 p.m.
* Feb. 26 - 3 p.m.
Performed in English
Music: Jacques Offenbach
Original French Text: Hector Crémieux and Ludovic Halévy
Inspiration: The Greek legend Orpheus and Eurydice
Of note: Can-can dancers traditionally perform to the show's Galop infernal theme.
—
A century and a half before "Hadestown's" irreverent take on the underworld, this comic operetta presented a shocking and satiric twist on tales of the gods. After its Paris premiere, an outraged critic condemned the work as "a profanation of holy and glorious antiquity," increasing both interest and ticket sales!