The 41-year-old tradition of providing free screenings of international films for the Oklahoma City University community and our neighbors continues with this year's film series. This may be the only place in town where you'll get the chance to see these movies on a large screen.
Each screening begins at 1 pm on the second Sunday of each month during the academic year, and the screenings will take place in the Norick Art Center, 1601 NW 26th Street. Parking is available to the west and north of the building, and if you get here early you'll be able to take in the art on display in the Hulsey Gallery. Also, please make plans to stick around after each screening to share your thoughts on the film.
---
Upheaval/Resilience
This year's slate of films features a variety of characters living with social and political forces beyond their control.
September 11
Beans
Directed by Tracey Deer
Canada • 2020 • 1h 32m
Tekehentahkwa, a young native girl nicknamed Beans, navigates adolescence during a pivotal moment in Canadian history: The Oka Crisis of 1990. This debut feature from Mohawk director Tracey Deer is loosely based on her own experience growing up on the Kahnawake reserve near Montreal. It was shown at the Toronto International Film Festival where Deer won the TIFF Emerging Talent Award. The cast includes D'Pharoah Woon-A-Tai and Paulina Alexis, two indigenous actors who also perform in the TV series Reservation Dogs.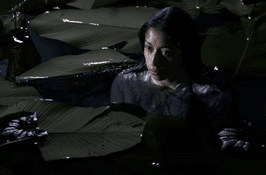 October 9
La Llorona
Directed by Jayro Bustamante
Guatemala • 2019 • 1h 37m
After a hotly contested public trial where he is found not guilty of orchestrating a genocide, Enrique Monteverde and his family find themselves increasingly isolated by constant protests around their home. This film, the third feature from director Jayro Bustamante, opened at Venice Days, part of the 2019 Venice Film Festival. Bustamante uses an indigenous folktale to frame a story loosely based on 1980s era military violence carried out against indigenous Mayans under the guise of subduing Marxist rebels.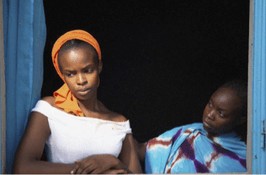 November 13
Lingui, The Sacred Bonds
Directed by Mahamat-Saleh Haroun
Chad/France/Belgium • 2021 • 1h 27m
Amina and her 15-year-old daughter Maria live on the outskirts of N'djamena, Chad, and their lives are forever changed when Maria becomes pregnant and desires an abortion. Director Mahamat-Seleh Haroun says lingui is a word that "implies solidarity, mutual aid and keeping each other afloat." Haroun had been directing films for over 25 years and currently lives in France though his films are often shot in Chad where he was born.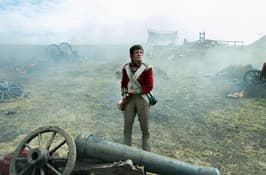 December 11
Peterloo
Directed by Mike Leigh
UK • 2018 • 2h 34m
A working-class family navigates the 1819 Peterloo Massacre when the people of Manchester gathered to peacefully protest their lack of representation in Parliament only to be violently crushed by the calvary. Director Mike Leigh's most recent release, Peterloo played in competition at the Venice Film Festival and was released near the 200th anniversary of the Massacre. According to some critics, the film represents Leigh's most ambitious treatment of British history. The film was developed according to Leigh's distinctive method of working closely with actors and other collaborators to create a persuasive sense of verisimilitude.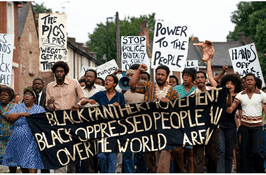 February 12
Mangrove
Directed by Steve McQueen
UK • 2020 • 2h 8m
Frank Crichlow, a Trinidadian immigrant with a Caribbean restaurant, faces trial after joining with other activists to protest the racist harassment they suffered at the hands of the Metropolitan Police. Director Steve McQueen, best known in the US for 12 Years a Slave, directed this film as part of his Small Axe anthology for BBC One, a series of films about the lives of West Indian immigrants to London from the 1960s to 1980s. The film also opened the 2020 New York Film Festival.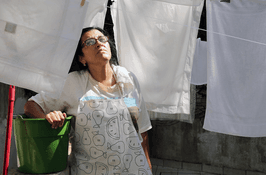 March 12
The Second Mother
Directed by Anna Muylaert
Brazil • 2015 • 1h 52m
A domestic for a wealthy São Paulo family, Val's life is turned upside down when her estranged daughter Jessica moves in looking for help to apply for admission to a prestigious university. Anna Muylaert began directing features 2002 after working as a film critic, editor, and reporter. This film premiered at the 2015 Sundance Film Festival after Muylaert rewrote the script repeatedly with the help of actress Regina Casé, who plays Val in the film. The story is loosely based on Muylaert's own experience with a nanny she hired to look after her son.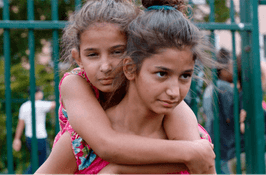 April 16
You Resemble Me
Directed by Dina Amer
Egypt/France/US • 2022 • 1h 30m
This film is a close look at the life of Hasna Aït Boulahcen, the woman who was falsely labeled "Europe's first female suicide bomber" after a flurry of terrorist attacks in Paris in 2015. The feature debut from Egyptian-American director Dina Amer, this film played at Venice Days in 2021. Amer relied on the skills she developed as a reporter covering the Arab Spring and human trafficking of refugees from the Syrian civil war to support the development of this thoroughly-researched true story. Amer was invited to participate in this year's Sundance Screenwriters' Lab to work on her upcoming screenplay Cain and Abel.
The OCU Film Institute promotes the appreciation of recently-released and repertory cinema in the Oklahoma City area by providing opportunities for viewers to engage with local, national, and international movies produced in a variety of modes including narrative, documentary, and experimental.
The Institute is part of the university's Center for Interpersonal Studies Through Film & Literature which is supported by the Thatcher Hoffman Smith Endowment Fund.
Admission is free for Film Institute events, but donations help sustain the Institute's mission. Donations are welcome at any of our events, or you can mail them to the OCU Film Institute at Oklahoma City University or to the Film Institute's designated endowment in the Community Foundation of the Kirkpatrick Family Fund. Thank you for your support.
Email [email protected] to subscribe to our mailing list and get reminders of upcoming events.