Let's Talk About It, Oklahoma!
Decades in the making, our series, Let's Talk About It, Oklahoma!, remains one of our most popular events. Every semester, a new theme is selected for this Oklahoma Humanities-sponsored book club series. Books are free to borrow from the program and anyone may participate. Join us for illuminating presentations and community-building through group discussions. Delve into topics from civil rights, to history, to mystery — and beyond!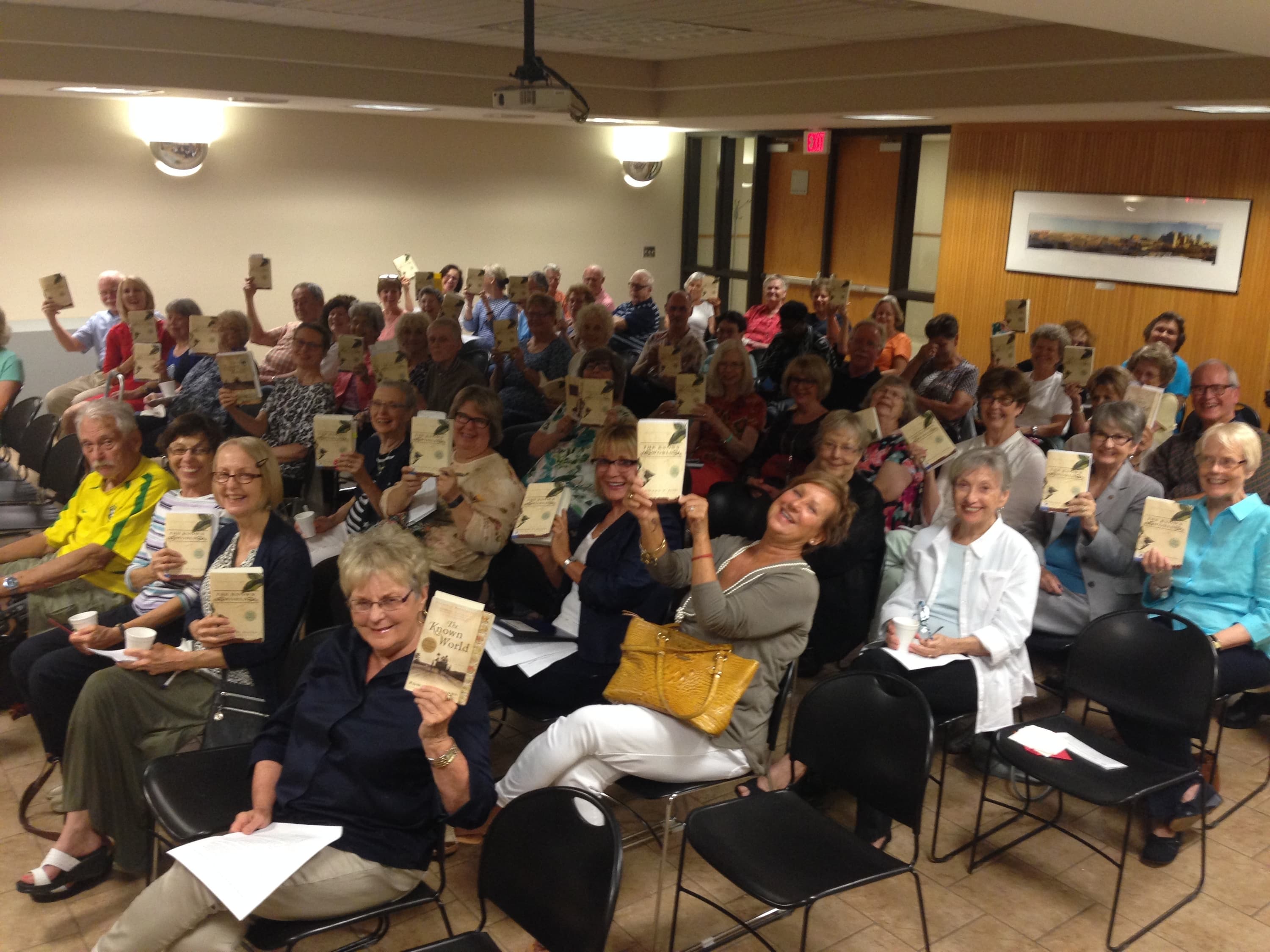 Current Season
Coming in fall, a new season of Let's Talk About It! at OCU
Free loaner copies of books available now at Dulaney-Browne Library circulation desk — they're going fast, so get yours soon!

This season's theme: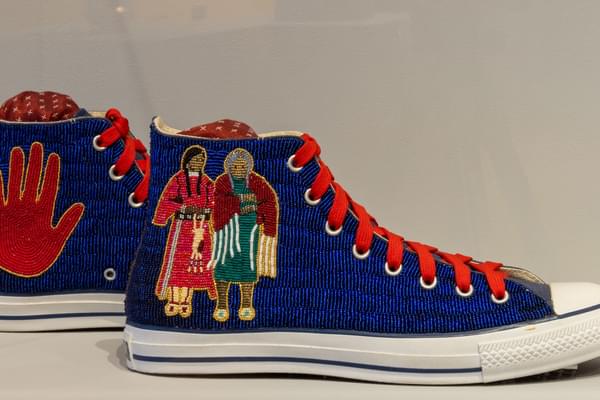 "Native American Identity from Past to Present: A More Perfect Union Theme"

Beginning as early as the 1500s, Europeans produced fantastical, exotic images of America's original inhabitants as a part of the fanciful portrayal of the "New World." Over the centuries that followed, newspapers, captive narratives, novels, art, photography, movies, and television extended old or even created new stereotypes of Native people. From Columbus's lumping of the enormous diversity of America's original inhabitants into the threatening mass label of "Indians," to the blockbuster Westerns of the '40s and '50s that depicted all Indians as riding horses, living in tipis, wielding bows, arrows, and rifles, and wearing buckskin, fringe, and feathers, Indigenous people have been simplified, animalized, and casted as obstacles to progress. Even as our world becomes more connected and people gradually become more conscious of cultural appropriation, these stereotypes persist, often with harmful consequences for Indigenous people.
This theme, developed by OU Professor of Philosophy Brian Burkhart as part of the National Endowment for the Humanities "More Perfect Union" initiative, challenges the stereotypical and fantastical images and stories of Native people as living in a mythical past or as a pure but vanishing race who are isolated to reservations, far removed from the rest of American society. The books in this theme present Native American identity through the lens of Native writers and Native experiences. These writers speak to the diversity and complexity of Native identity, including: mixed identity; colonial traumas, such as removal and relocation; living in urban spaces; and the way the past informs the present for Native American people, families, and tribal nations.
To learn more about the books and theme, click here for a copy of the full series essay. Printed copies of the theme essay will also be available with book check-out. If the program's copies of the books run out, community members are also welcome to join with their own copies!

All sessions will take place at 7 p.m. Tuesdays, at Oklahoma City University
Petree College of Arts & Sciences Walker Center, Room 151
NW 26th and N. Florida

Each session features a short lecture, followed by small-group discussion of the book.

| Date | Book Title | Presenter |
| --- | --- | --- |
| Sept. 5 | Firekeeper's Daughter by Angeline Boulley (Sault Ste. Marie Tribe of Chippewa Indians) | Dr. Harbour Winn, Center Director Emeritus |
| Sept. 19 | There There by Tommy Orange (Cheyenne and Arapaho Tribes of Oklahoma) | Dr. Rachel Jackson (Cherokee), Native American literature specialist from OU |
| Oct. 10 | The Removed by Brandon Hobson (Cherokee Nation of Oklahoma) | Dr. Joshua Nelson (Cherokee), Native American literature specialist from OU |
| Oct. 24 | Bad Indians: A Tribal Memoir by Deborah Miranda (Ohlone Costanoan Esselen Nation) | Dr. Natalia Starostina, OCU Professor of History |
| Nov. 7 | The Round House by Louise Erdrich (Turtle Mountain Band of Chippewa Indians) | Dr. Karen Youmans, OCU Honors Program Director |

Free parking is available in the lots surrounding the building.