Posted
The OCU Flute Studio kept busy last weekend! We traveled to Stillwater for the Oklahoma Flute Fair, performed in two concerts, and had the opportunity to work with two guest artists.
On Thursday and Friday, OCU hosted Amanda Harberg as a composer-in-residence. Dr. Harberg is a composer and pianist based in New Jersey. She specializes in woodwind music and calls the flute her "heart instrument." While at OCU, Dr. Harberg gave a masterclass for the flute studio on her works. She told us the story behind each piece and shared insights only a composer can give. On Friday night, the flute studio performed in OCU's "Music of Amanda Harberg" concert. The Flute Choir played Harberg's piece "Prayer," and members of our studio played solo works on flute, bassoon, oboe, and bass clarinet!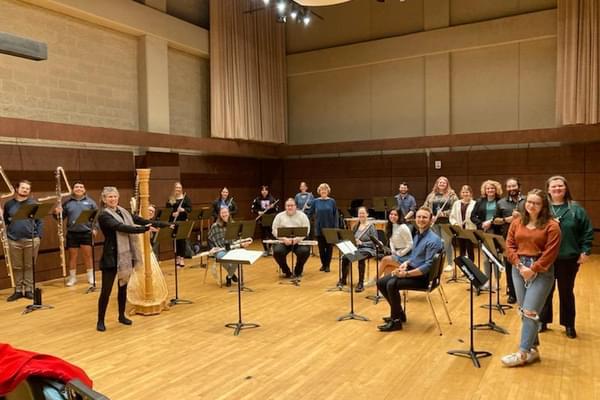 This weekend, Amanda Harberg was joined by Dr. Conor Nelson at the Oklahoma Flute Society's Flute Fair. Dr. Nelson is the Assistant Professor of Flute at the University of Wisconsin-Madison. Together, he and Dr.Harberg performed two recitals and lectures. Two members of our studio, Katie Crim and Madeline Hager, performed for Dr. Nelson in the Undergraduate Masterclass on Saturday afternoon. That evening, the OCU Flute Choir opened the flute choir portion of the gala concert.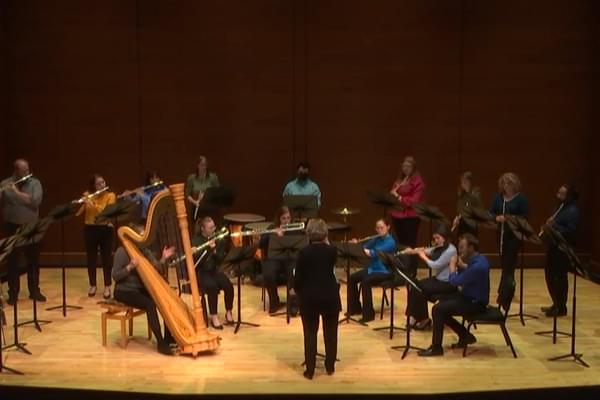 Monday morning, our studio was honored to host Mimi Stillman for a virtual masterclass. Ms. Stillman is a Yamaha Performing Artist, and her career as a soloist and chamber musician has taken her around the world. In her masterclass, she shared insights into phrasing, sound, and releasing tension. Members of our studio performed works by Mozart, Hoover, Heath, and Reinecke.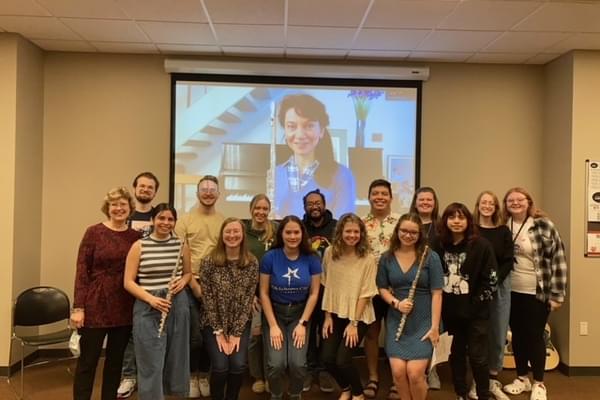 Stay tuned as we prepare for our next flute-filled weekend, featuring the graduate recitals of Mark Alvarez and Clay Steiner!