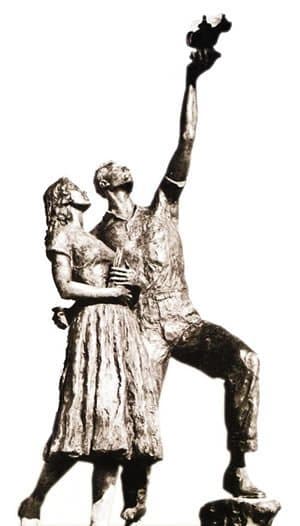 Hail, Alma Mater, honored by all
We love your Gothic towers
so stately and tall,
Cherish your noble name
but hold still more dear,
Your wisdom, truth and faith
to us given here.

Your sons and daughters,
scholars so true,
Carry your banner high
of white and blue.
May those who are to follow
in future days,
Find light to guide their steps
in all their ways.