In the Event of an Emergency
The OCU campus community will be notified through a variety of mechanisms including Blue Alert Emergency Event Notification texts (must opt-in to service to receive texts), emails and web announcements. During an emergency, the OCU homepage will broadcast emergency alerts and direct users to this emergency page which will outline the university's response and provide important updates.
Emergency Phone Numbers
Emergency – Call 208-5911 or 5911 from a campus phone Non-Emergency Campus Police – 208-5001 or 5001 from a campus phone.
Shelter and Assembly Locations
The graphics below show two separate lists:
1. Emergency Shelter Locations
Indicated in red on the map below, these are indoor locations to shelter from severe weather.
IMPORTANT: When gathering at storm shelter locations, proceed to the lowest level of the building. This is critical when sheltering from tornadoes.
2. Exterior Assembly Locations
These are outside locations to assemble if you're instructed to evacuate a building.
The numbered outdoor locations at right correspond to the lettered building names next to them on the left.
The following is a list of Emergency Shelter and Exterior Assembly Locations for the OCU Campus (click photo for larger image; click here for text version).
Please note: some buildings may be closed during after-hours, weekends and/or holidays. If you're not certain about where to go during a weather emergency, go to the McDaniel University Center. It will always be made available during weather emergencies.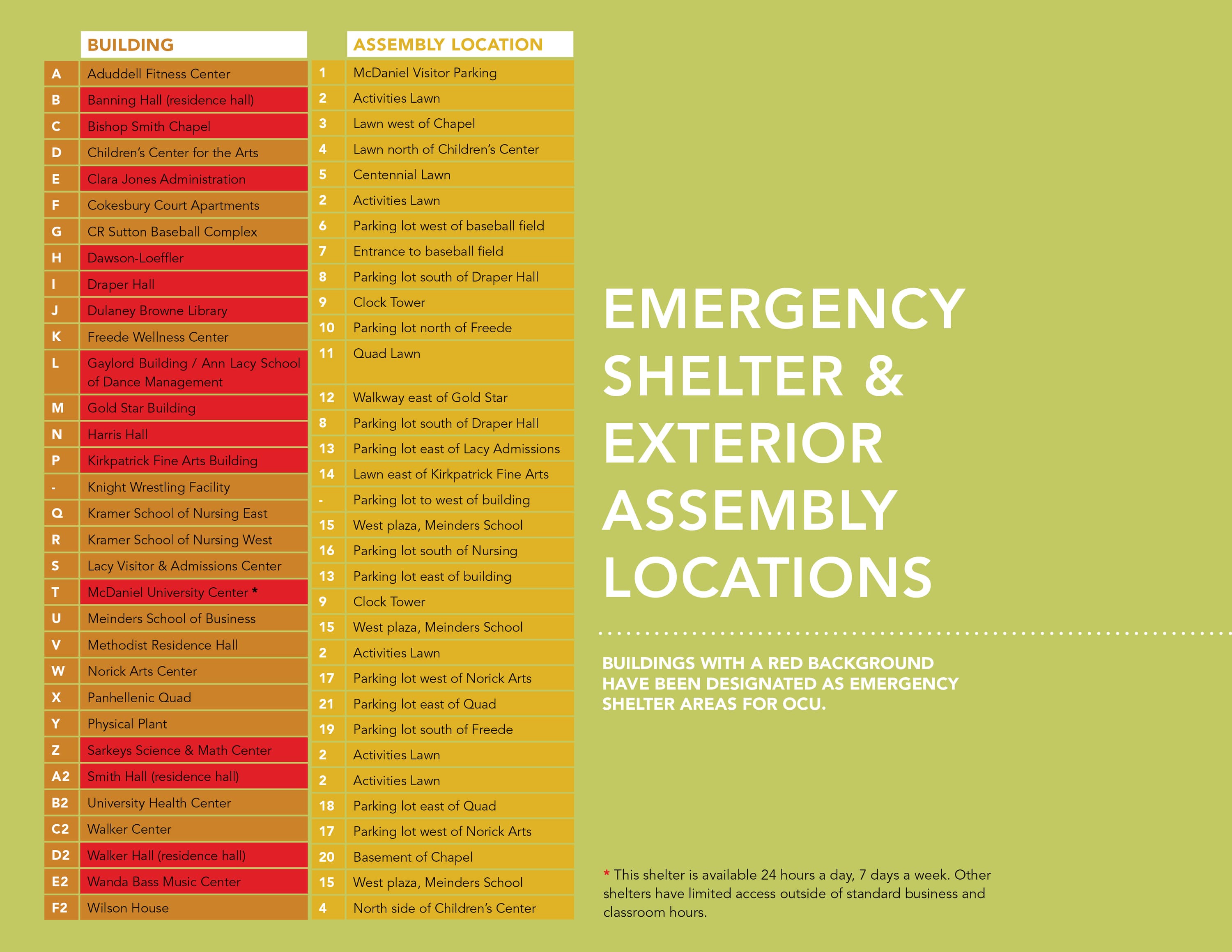 The following is a map of OCU's Emergency Shelter and Exterior Assembly Locations (click for larger image):