2022 Graduate Spotlight: Austin Gipson-Black
Posted
It's graduation weekend for the OCU School of Law Class of 2022, and we're shining a spotlight on Austin Gipson-Black, a law student from Erick, Oklahoma.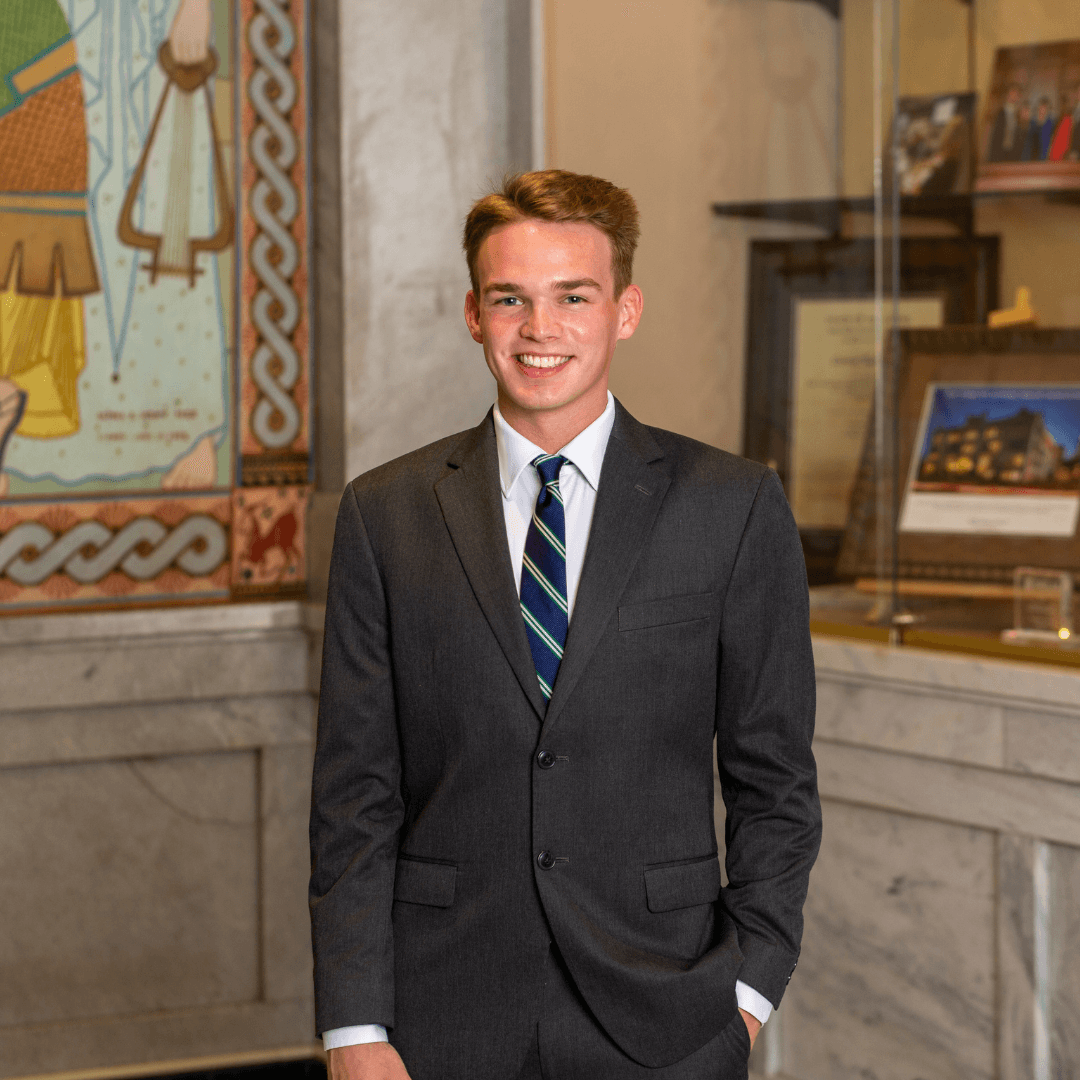 In our continuing Graduate Spotlight blog series, we're asking Class of 2022 graduates about their plans after graduation, how they're feeling as they approach this milestone, what advice they have for incoming students and more.
What have you enjoyed most about your time at OCU?
The thing I have enjoyed most about OCU Law is the incredible opportunities each student has to be involved either on campus or the community. OCU Law has over 30student organizations devoted to things like the advancement of women in law, hearing and learning from black voices in the legal field, and encouraging students to sharpen their research and writing skills through law review. Outside of campus, OCU Law pushes its students to rack up pro-bono service hours by volunteering our legal education by being involved with groups like the Innocence Clinic or CASA.
How do you feel about your upcoming graduation?
Just like most students, I know I will miss this place. It quickly became home and the students and faculty have been a constant source of love and support. While I will miss being a student here, I know OCU Law has equipped me and my classmates to go out and change the world – so I'm very excited to see what life is like after graduation.
What are your plans after graduation?
After graduation, I plan to study hard for the next 2 months until the Oklahoma Bar Exam in July! Afterward, I plan to practice criminal law in Oklahoma City.
As a graduate, what is one piece of advice you'd give to a student beginning their college career next fall?
Don't be afraid to get involved on campus. The places student organizations will take you and the experiences they will leave you with lie beyond your wildest dreams.