A nonprofit leadership degree has helped Sabrina go to WILD places
Posted
Sabrina Heise earned a master's degree in nonprofit leadership from Oklahoma City University in the summer of 2021. Here she tells us why she chose to pursue her degree, how it's helped her career and what she's doing now.
After living in Oklahoma City my whole life, my husband and I decided to pack up and move nearly 2,000 miles away to Seattle. I'd spent my entire career up to that point in the zoological field as a public relations professional at Oklahoma City Zoo. Thanks to my education at Oklahoma City University, I was able to pursue an opportunity as a donor stewardship coordinator at Woodland Park Zoo in Seattle upon moving in December 2021. Working at another exceptional, accredited zoo has been a way for me to stay connected to my passion for wildlife conservation in a new place. I've been grateful to combine my extensive knowledge of public relations within zoos with my master's in nonprofit leadership from OCU as I develop engaging communication pieces to nurture positive relationships for Woodland Park Zoo's donor network.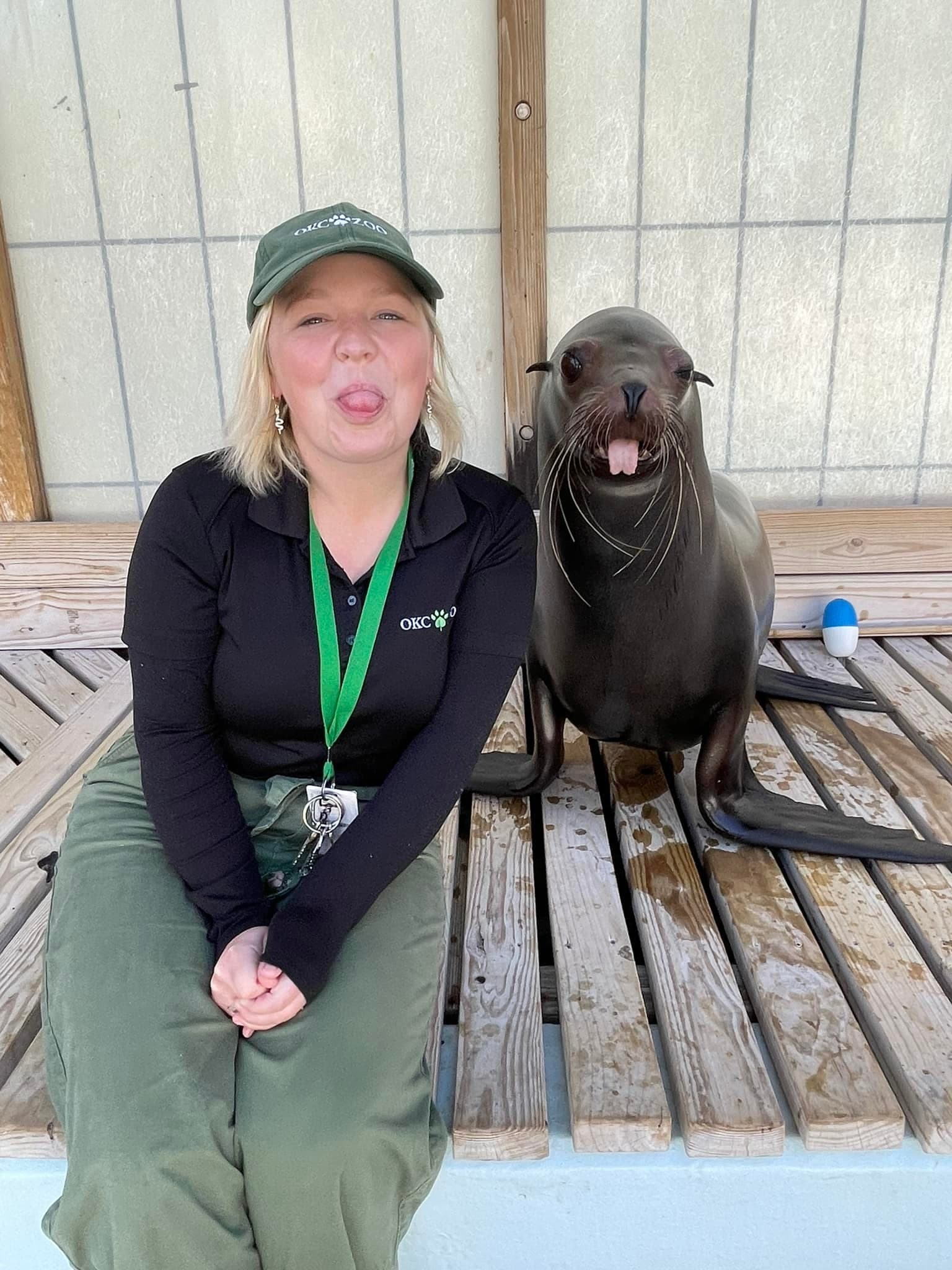 From the moment I graduated with my bachelor's degree in strategic communications from Oklahoma State University and started my career at the OKC Zoo, I was driven to delve into my passion for wildlife conservation. I sought out opportunity after opportunity to become more involved in the zoo's various conservation initiatives and encouraged widespread community support for the zoo's mission through digital content production. I felt such a thrill when the copy I produced inspired conservation action from the zoo's social audience – whether that was through attending a fundraising event, donating funds, signing petitions or actively participating in citizen science projects such as the backyard bird count.
I was also granted the opportunity to journey to Zimbabwe to assist the Painted Dog Research Trust, a conservation organization dedicated to the conservation of the African painted dog, with its digital outreach efforts in 2019. Prior to leaving, I reached out to the organization's CEO and executive director, Dr. Gregory Rasmussen, to ask if there was anything I could fundraise for that might assist them in their conservation initiatives. He shared that two iPads, one dedicated to the organization's field research projects and one dedicated to their education programs, would be of great value to their mission. In two weeks, I raised enough money for two iPads and two cases. Handing those iPads over to Dr. Rasmussen upon arriving in Zimbabwe was an unforgettable memory that I will forever cherish.
Those rewarding moments, in correlation with planning animal awareness events and fundraising events for the zoo, inspired my passion for fundraising. By pursuing a career in fundraising through OCU's Nonprofit Leadership program, I felt I could further enhance my role in the support of incredible conservation organizations like the Painted Dog Research Trust.
My rewarding experience in Oklahoma City University's Nonprofit Leadership program empowered me to explore a career in the development realm of nonprofits. Thanks to my time at OCU, I've become a more well-rounded nonprofit professional, equipped with the essential tools to succeed as my career evolves in the conservation realm of the nonprofit world. With these tools in hand, I'm able to advance my professional mission of preserving wildlife and wild places through compelling stewardship initiatives.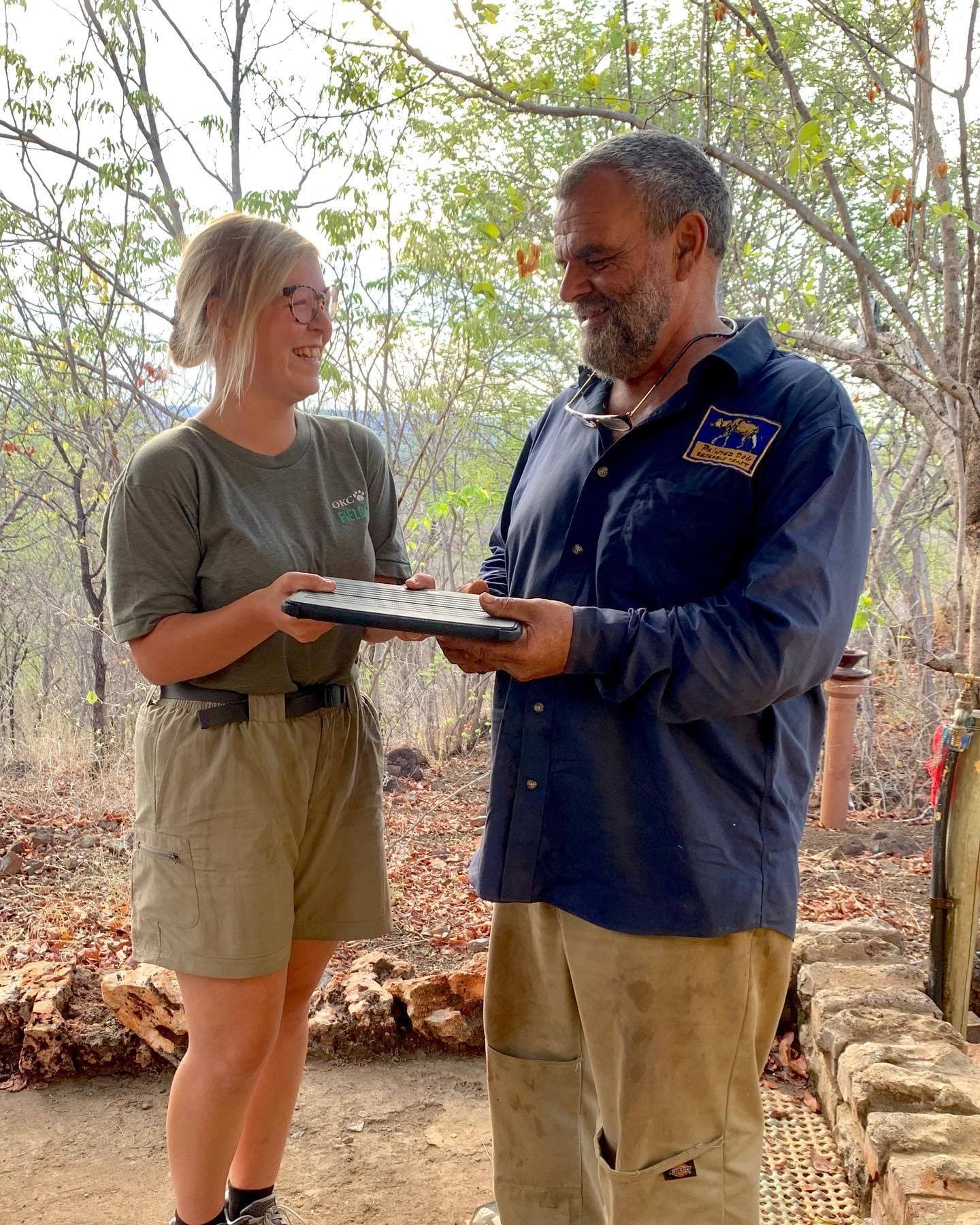 In the Nonprofit Leadership program, I learned a wealth of information to prepare me for a fulfilling career in development. From the power of donor stewardship to the fundamentals of producing fundraising proposals. I've carried every lesson with me since graduating in July 2021. It's been so rewarding to practice all that I've learned in my new role at Woodland Park Zoo. I'm grateful to my professors for the incredible insight they shared throughout the program.
I chose OCU because I had heard glowing reviews about the quality and versatility of the nonprofit leadership program. As a full-time digital media coordinator at the OKC Zoo at the time, I was intrigued by the working professionals model of the program. My friends also raved about the incredible instructors they had the opportunity to learn from during their time at OCU and the rewarding connections they'd developed with real-world nonprofit leaders. I love to learn and grow, and I felt OCU was a perfect path for me to do so.
I'd advise anyone considering pursuing a degree in nonprofit leadership to lead with their giving heart through every course, paper and exam. When things naturally become overwhelming, fall back on your passion. Envision the impact you want to have on the world in your professional career. I also encourage nonprofit leadership students to foster relationships with their peers and professors, while embracing every challenge for the personal development opportunity it is.
I have a big heart for the animal kingdom - especially pollinators such as the monarch butterfly. I love learning new ways to positively impact the world around me, whether that be through recycling or planting for pollinators. I've been married to my high school sweetheart for nearly five years. We're the proud paw-rents of our two dogs, Zoey and Chewbacca. I'm grateful to have a husband who shares my love and enthusiasm for nature. We've traveled to several wildlife hotspots together, including the Galapagos Islands, Sian Ka'an Biosphere Reserve, and the world's only jaguar preserve, located at Cockscomb Basin Wildlife Sanctuary in Belize, and we recently earned our scuba certification to explore the underwater world as well. I love spending time with my family, collecting way more house plants than I could ever need, playing with my dogs, photographing wildlife, bird and squirrel watching, and gardening.
– Sabrina Heise, MA Nonprofit Leadership '21