First Generation Students Q&A
Posted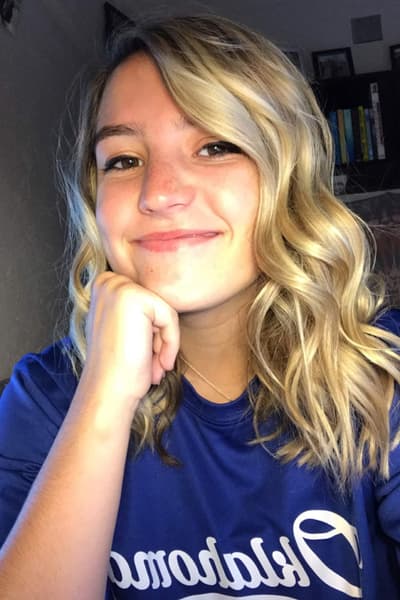 First generation student Erin McBriarty is a freshman molecular biology major minoring in criminal justice.
Q. What makes the college experience different for you as a First Gen. student?
I have no family member who has experienced the college life. I am an only child, so I don't even have siblings there who could tell me what to expect. My parents also don't understand struggles I have as a college student, but on the other hand, I don't understand the struggles they have/had as adults without a college degree.
We all know that the college is good for our family as a whole, in the future and in the now.
Q. Who encouraged you to enroll at OKCU?
My 'big sister' from back home is a MT major here, and she took me on a visit in May of 2017. I fell in love with the campus and the people on campus. The huge sense of community and love on this campus is truly the reason I applied and made me decide that this place would be home. I am from the suburbs of Chicago, IL and coming here, over 700 miles away from home, was a big decision I could make.
I never doubted my love for this school because of this huge sense of family and community.
Q. What is your support system?
I have a very supportive family back home. Both my parents are very understanding and always are there to listen, talk and always want what is best for me. But I also have a great, strong support system here in Oklahoma. I am a part of the OCULeads President's Leadership Class, a living learning community. We all live together on the 5th Floor of Walker Hall, and I truly believe I have met some forever friends, forever family because of this situation. We are a very diverse group that has had a million different upbringings and experiences, so everyone has been supportive of everyone's problems, dreams and goals.
Q. What else would you like people to know?
To other First Gens: I know we have dreamed about this moment, this time in our lives. We have worked so hard to get to this point, to get to college. To make our families and ourselves proud. Keep working. It's hard, but what in our lives hasn't been?
We are here to make a difference in the world, our lives, and our community.