Graduate Degree Programs at Oklahoma City University
Posted
Considering pursuing a master's degree? Oklahoma City University has more than 20 graduate degree options. From business to fine arts and with programs that offer exclusively evening classes or are 100% online, OCU graduate degree programs are built to work for you.

Petree College of Arts & Sciences
Master of Arts in Nonprofit Leadership
The nonprofit leadership program at OCU can be completed in either one or two years, depending on each student's specific needs. Offered both in-person and via live-streaming, all classes are held in the evenings and are taught by experts actively working in the nonprofit sector. In addition to theory, students begin to learn how to run successful organizations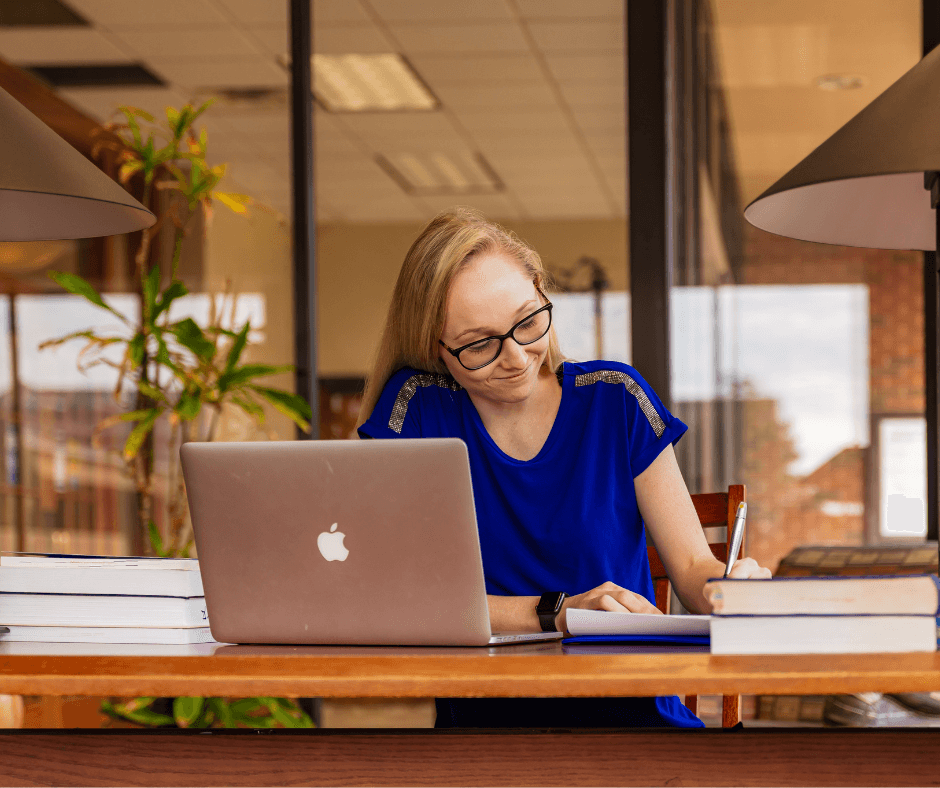 from the first day they step foot in a classroom. This program is designed to give students the experience they need to earn a leadership role after graduation. Nonprofit leadership students will select one of two tracks: Social and Voluntary Services Administration or Arts Administration.
Master of Arts or Science in Criminology
Develop the skills you'll use on the job with OCU's graduate programs in criminology. In this program, you'll learn the science, theory, research and application of the entire criminal justice process. You'll work with faculty on contemporary issues facing Oklahoma, the United States and the world. The OCU faculty and advisory board will give you direct connections with potential employers and help you develop critical analysis skills for contemporary social issues.
The Petree College of Arts & Sciences offers a Master of Education degree in Applied Behavioral Studies, an M.Ed. in ABS: Professional Counseling, and an M.Ed. in Early Childhood Education with Montessori Certification. Each plan of study has both structure and flexibility so each student can get a broad view of the field, as well as select options to meet individual interests and needs. With small classes, students have opportunities for personalized learning experiences with an innovative and experienced faculty.
Master of Fine Arts in Creative Writing
The Red Earth Online Master of Fine Arts degree in Creative Writing at OCU connects you with experienced and professional writers who will nurture your creative talent. The Red Earth MFA combines online residencies, packet-based craft study with one of our accomplished faculty-mentors, and elective online courses in professional writing, pedagogy, secondary genre study, and more.
Master of Science in Computer Science
This program is designed for students who desire to enhance their computer skills and credentials, enter the job market as a computing professional or pursue a Ph.D. in computer science. Students can choose from four tracks that are currently in high demand in the computer science industry: mobile development, cybersecurity, data science or web development.

Meinders School of Business
Master of Business Administration
The Meinders School of Business offers several pathways to an MBA, each built with working professionals in mind. OCU's MBA programs are the only ones in the region to integrate a 16-week leadership course that offers personalized coaching as part of the core curriculum. MBA tracks include a 100% online Leadership MBA program, a 100% online Healthcare Administration MBA program, and an exclusive partnership with the OKC Thunder which brings students an exceptional opportunity to learn from, and contribute to, the strategic direction of the Thunder business model in OCU's Thunder Leadership MBA program.
Master of Science in Accounting
The Master of Science in Accounting program is designed for students who aspire to hold positions in public accounting, corporate accounting, government accounting and similar endeavors. Students at OCU receive superior preparation for the CPA examination.
Master of Science in Energy Management
The master's in Energy Management program at OCU is 100% online and is accredited by the American Association of Professional Landmen (AAPL) and AACSB. This degree program concentrates on the core business elements of the energy industry to educate and develop tomorrow's energy leaders.

School of Theatre
Master of Fine Arts in Screen Acting
The MFA in Screen Acting is designed to prepare graduates to work professionally in film, television and related recorded media. Students in this program spend one year studying in Los Angeles and one year in London. Students gain invaluable experience working alongside and networking with industry professionals – including actors, directors, casting directors, writers, agents and producers. Students also learn how to concept, develop, pitch and produce their own original content.

Wanda L. Bass School of Music
The Master of Music degree program is a rigorous, selective course of study for exceptional musicians who have earned a bachelor's degree in music and are committed to excelling in the field. The professional graduate programs integrate performance skills, music scholarship, pedagogy and professionalism to prepare students for music careers in the 21st century. A Master of Music degree can focus on performance, composition, conducting, vocal coaching or music theater.
You can learn more about the graduate programs OCU has to offer, including advanced degrees in law and health care, on our website.