Honoring Our Veterans This Memorial Day Weekend
Posted
Oklahoma City University is raising funds to create an on-campus Veterans' Resource Center. More than 600 veterans have graduated with a degree from OKCU, and the center will honor their commitment and service.
We sat down with Chuck Flint, Assistant Director of Transfer and Military Admissions and Affairs and Amy Ayers, Vice President for Student Affairs and Dean of Students, to discuss the VRC as well as how best to honor our veterans on this holiday weekend.
How did the Veterans' Resource Center come about?
The idea of a dedicated space for our student veterans has been around for a while, but formal movement on the idea is more recent. Student veterans have been surveyed in the past to identify what amenities would be most useful and desirable in the space. This feedback was taken into consideration when designing the space. (Amy Ayres)
What do you think this will mean for the more than 600 veterans who have graduated from OKCU?
I think it will show a permanent commitment to the Veterans on campus. While the alumni won't be here to utilize it, every one of them should be proud that those that followed them remained vigilant until the VRC became a reality. (Chuck Flint)
How do you think the resource center will affect the community at large?
The OCU Veteran's Resource Center will aim to foster a welcoming campus culture for our student veterans and ensure that the men and women who serve our country have access to a quality education in a supportive environment. (Amy Ayres)
What can we do to best honor our veterans this Memorial Day weekend?
Remember the real reason for Memorial Day – to honor the men and women who died while serving in our U.S. Military.
It wasn't created as a reason for sales, or a car race, for example. I would take it one step further than honoring those that have died in service to our country to include their family members, too. (Chuck Flint)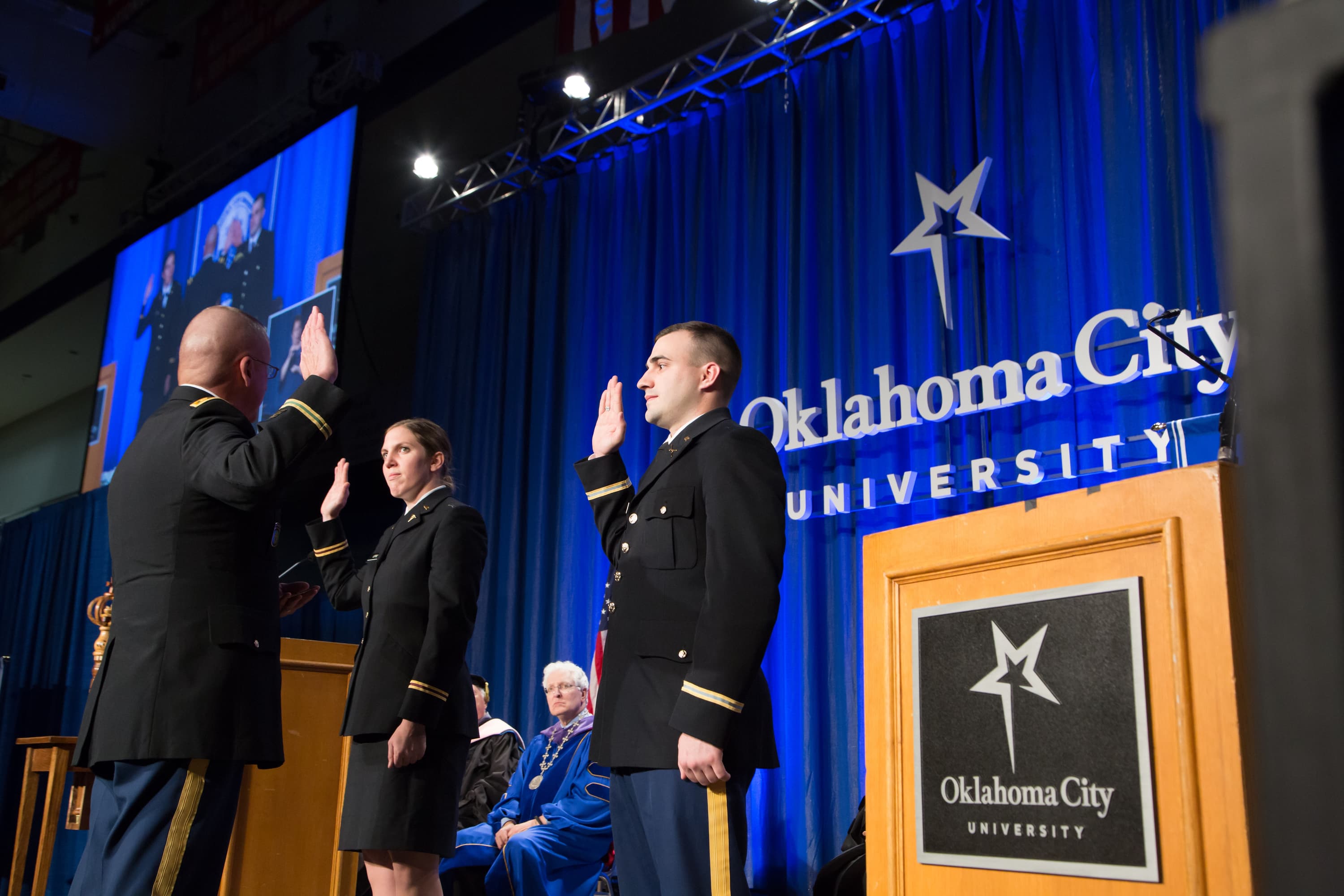 Here are a few ideas of things to do to honor our veterans this Memorial Day weekend:
Attend a Veteran's Day event.
Hang a flag in your yard.
Ask a veteran about their time in the military and really listen to the answer.
Thank a veteran for their service.
Write and send a letter to someone who is currently serving in the military.
Say a prayer for those who are serving.
Observe a moment of silence with family and friends.
Read something a veteran wrote about their experience.
Donate time, money or supplies to local veterans drives or organizations.
To support by giving to this project or for more information, please contact Christi Jeffreys at 405.208.5436 or [email protected].