Kristin Chenoweth Named Artist in Residence
Posted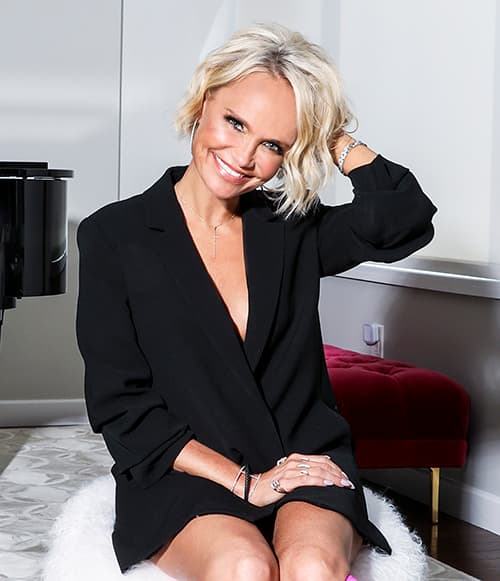 Kristin Chenoweth has accepted an appointment as Artist in Residence at her alma mater, Oklahoma City University. The Tony and Emmy Award winning performer will be in residence at the Wanda L. Bass School of Music at Oklahoma City University at least once a semester, beginning with two visits in April 2020.
The news was announced Tuesday to a cheering student assembly by Mark Parker, dean of OCU's Wanda L. Bass School of Music.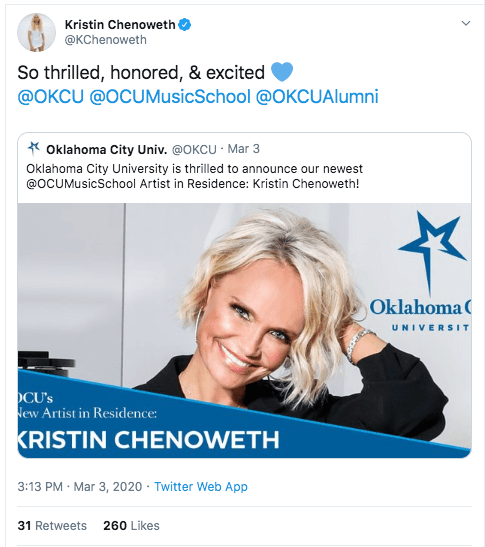 Chenoweth's career spans three decades as a Broadway headliner, actress, author, recording artist and concert soloist from Royal Albert Hall to the Metropolitan Opera.

We asked our Instagram followers what they'd like to ask or say to Kristin if they had the chance. We received responses from as far away as the United Kingdom; here are just a few:
I am your biggest fan and I have got all of your albums. I live in the UK. I hope you come back.

What's your process from getting a script to taking it onstage?

Thank you for helping me find my love of performing.
How do you balance both Opera and Musical Theatre successfully?

Will you ever do a morning routine video on YouTube?

You've been my idol since I was six. Thank you for everything. XOXO
We are looking forward to hearing her answers and learning from this STAR as she returns to her alma mater next month.
See the students' excited reactions upon hearing the news: