Native American Society Sends Drum to Troops
Posted
The Oklahoma City University Native American Society (NAS) is loaning a drum to an Oklahoma National Guard troop currently deployed to Kuwait. NAS held a cedaring ceremony Thursday at the Bishop W. Angie Smith Chapel on campus to prepare the drum for its journey.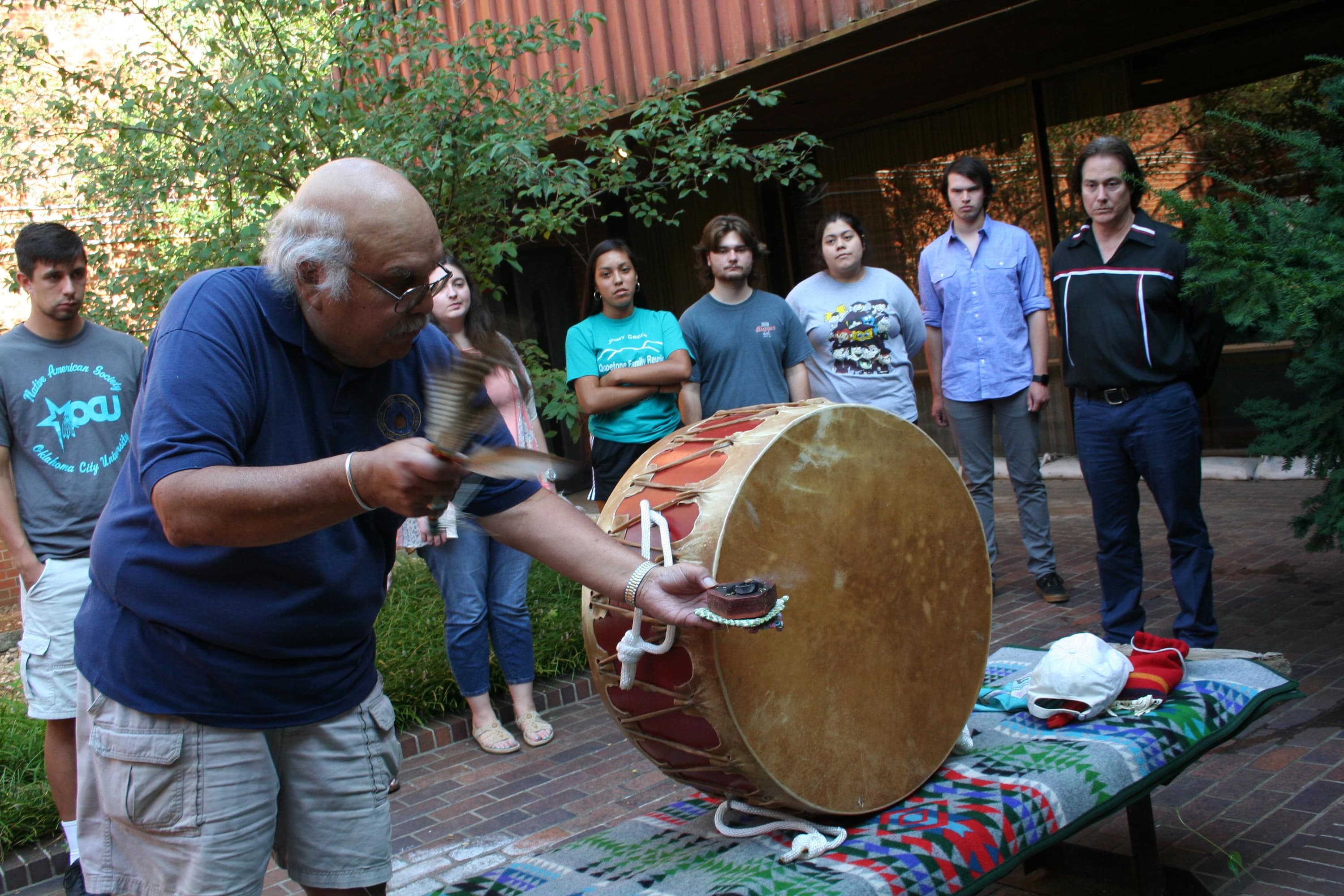 The troop's captain is Kiowa and their chaplain is a pastor in the Oklahoma Indian Missionary Conference.

"The drum is an integral part of many Native gatherings," said director of student diversity & inclusion Russ Tallchief. "The rhythm is meditative and unites people as we all dance to the beat together."
Having the drum with them in Kuwait may give them some comfort and remind them that all of us back home care about them and are proud of them. We are sending the drum to them full of prayers from all of the members of the Native American Society.
The drum has been part of the society's collection since the 1980s. Society President Kevin Chissoe said NAS is honored to send the drum and has no doubt that it will be well cared for.

"We're sending this with pride," Chissoe, a senior accounting major, said. "One of our core purposes is to represent who we are, and to make it known out in the world. This is one of the ways we can do that."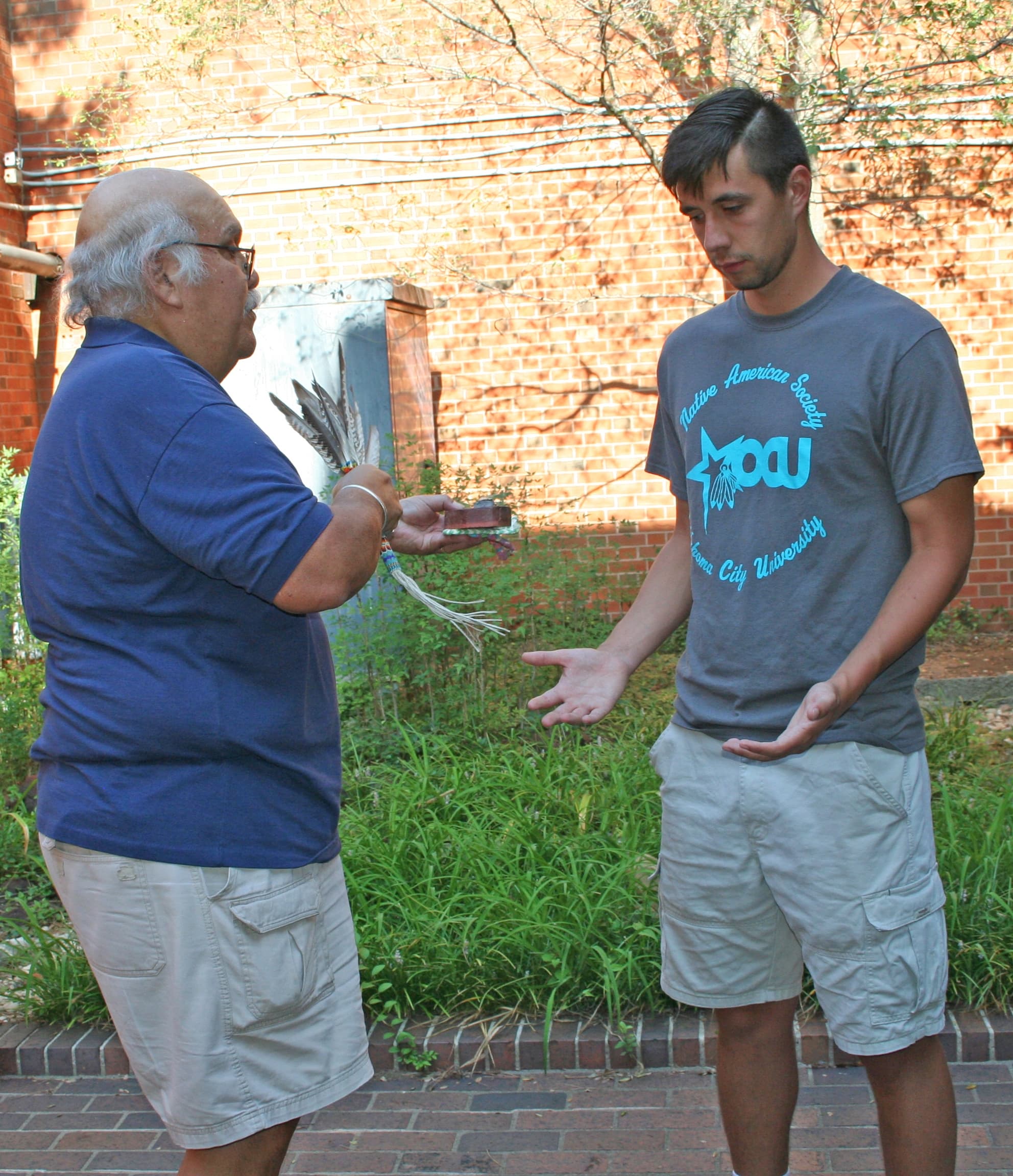 OKCU music professor, Dr. David Steffens helped lend his expertise to this cause by locating a hard case for shipment. Steffens is a principal percussionist for the Oklahoma City Philharmonic.