OCU Alumna Ali Wonderly Attends the 2019 Tony Awards
Posted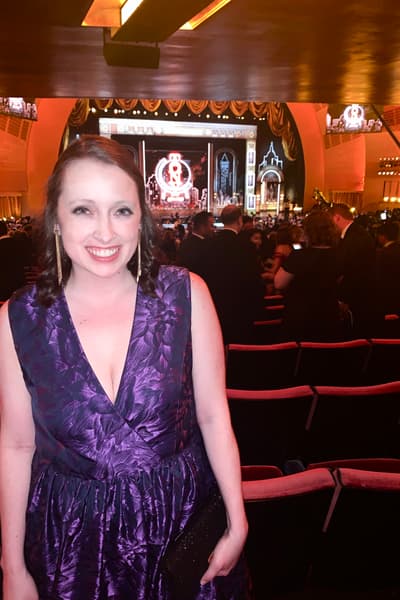 Ali Wonderly graduated from Oklahoma City University in 2017 with a BA in Theatre Performance and a BA in Music with a minor in Mass Communications. She is currently an Executive Assistant at Jujamcyn Theaters.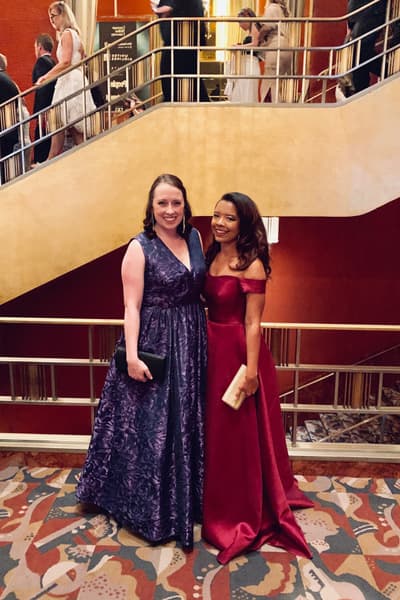 Everyone was so supportive and happy to be there, and I felt so lucky to be able to share in that experience.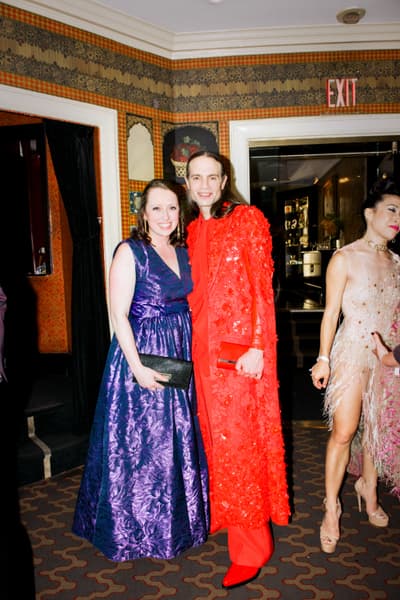 Inside the Tonys with Alumna Ali Wonderly
"This was my fourth year celebrating the Tonys in New York professionally, but my first year getting to actually attend the ceremony. As the only show in a Jujamcyn theatre nominated this season, Hadestown was our company's main focus for the last few months and it was such a joy to see all of the hard work pay off.

I had such an incredible time getting to watch the ceremony live and feel the energy of the room. One of my favorite parts was walking down the aisle to get a close picture, and seeing so many faces I recognized as friends in the community. The Tony Awards are such a big celebration of not only the performances, but all of the people behind the scenes that make a show happen. I've known first-hand for the last 4 years how grueling "awards season" can be and it was such a relief to end it in the company of people I love and admire."