OCU Stars Past, Present and Future Collide in NYC
Posted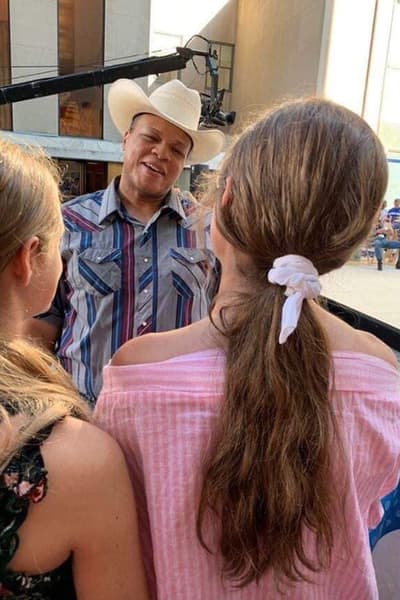 Our favorite story of the summer comes from Will Mann (Musical Theatre '06)! He was on the Today Show with Rodgers & Hammerstein's OKLAHOMA! and ran into a future Star in the audience. Here's his retelling of it:

The world is tiny. Stay with me...
Just before we performed on the Today Show yesterday the newscasters surprised a guest in the audience.
What's your name? Bailey Miller.
We hear you're preparing for college. Where are you going? Oklahoma City University.
Well, we'd like to give you two free tickets to see Rodgers & Hammerstein's OKLAHOMA! on Broadway.

I freaked. Young Bailey is attending my alma matter. I run to her. Throw up an OCU STAR, her mom takes a picture. I go back on stage and perform. Later that night she comes to the show. We hug, sign autographs, and I leave without getting the pictures.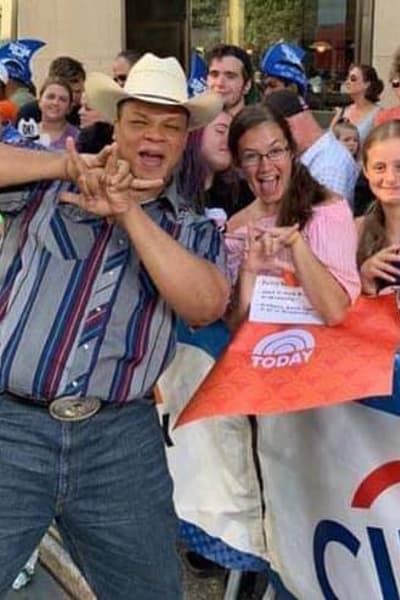 After I get home, an old friend Maddie Barnes who now attends OCU sends me a message. (Maddie and I did Billy Elliot together on the First National Tour in 2010 when she was 11!) Maddie met Bailey during Bailey's college visit and kept in touch. She sent me the pictures taken at 8am yesterday morning.
Bailey Miller's dance instructor in Iowa, Tiffany (Vinchattle) DeCastro '05 happens to be an OCU alumna as well.
Watch Will Mann meet Bailey Miller outside of The Today Show