OCU Student Celia Tedde Talks About Her Star Treatment at the Tony's
Posted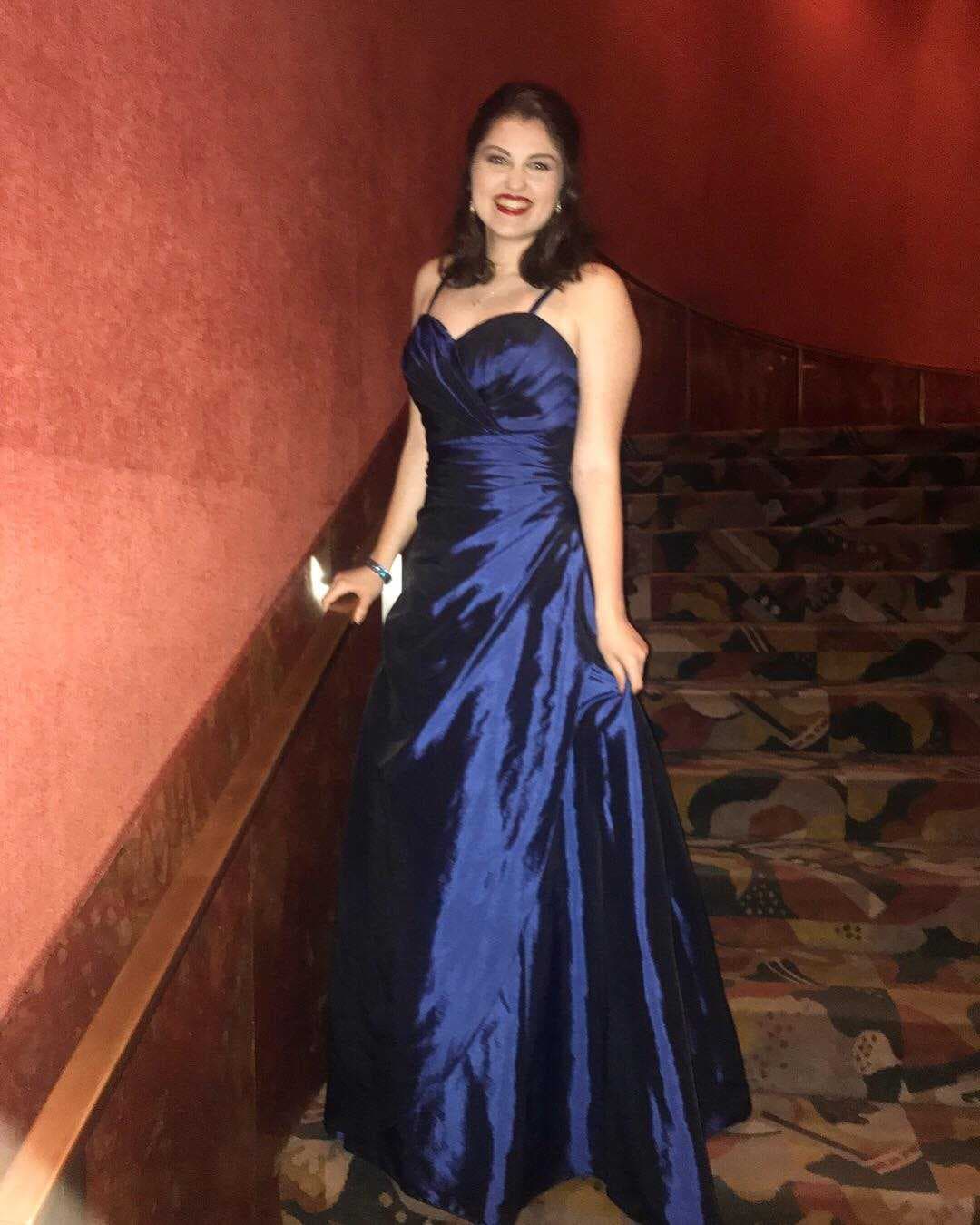 It's sounds cliché, but I was one of those little girls who always knew she wanted to be in theater for the rest of her life. I would sing and dance around the living room to Broadway soundtracks (honestly, I still do this) and ask to see every show that came on tour through our city. And, as any slightly theater-obsessed kid would tell you, the highlight of my year, my Super Bowl, was the Tony Awards. I loved watching the Broadway theater community come together for one night to celebrate each other and value the incredible work that was being created across the country from my home in California.
This year, my seven-year-old self's dreams came true when I got the chance to attend the Tony Awards thanks to the SpringboardNYC program run by the American Theatre Wing. SpringboardNYC is a two-week, pre-professional program for college students and recent graduates interested in musical theater and acting. As participants, we got to see nominated Broadway musicals and plays, meet famous artists (like Patti LuPone), participate in masterclasses and information sessions with industry professionals, and, of course, attend both the dress rehearsal and the live broadcast of the Tony's.
At the live broadcast I was a seat filler, so I helped fill open chairs from artists who left to perform onstage or present an award to make sure there were no open spots on camera. This meant I got to move around a lot, and sit among some of the greatest talents in theater today. I also got to see incredible live performances.
However, my favorite part of the Tony Awards wasn't the amazing performances or the star-studded audience; it was realizing that I was part of something so much bigger.
Theater, more than any other art form I know, is a community above all else.
During commercial breaks, I watched actors get up and run to whole-heartedly congratulate each other on winning the award that they themselves were nominated for and tell their friends in other casts how moved they were when they saw their show on a night off. I saw a community of people celebrate actors of color; artists who defied those who told them their Middle Eastern heritage would hinder their career or to whitewash their last name if they wanted to get jobs in this industry. My personal favorite moment of the night is when I sat two rows in front of the Tony-winning educator, Melody Herzfeld, and cried with my whole section when her students from Parkland, FL sang "Seasons of Love" (which, by the way, was a complete surprise and was not in the dress rehearsal.)
I was so proud that night to be sitting among a group of forward-thinkers and dreamers (#TonyDreaming).
The theater community has always been pushing boundaries and promoting messages of acceptance, equality, and empathy.
I learned that the awards themselves are actually named after a woman, Antoinette Perry, and that the American Theatre Wing (originally the Stage War Women's Relief) was formed by a group of seven suffragettes at the start of World War I. They have always been at the forefront of recognizing theater that values change and recognizes what still needs to be improved in our world today. That was more apparent than ever at the Tony Awards.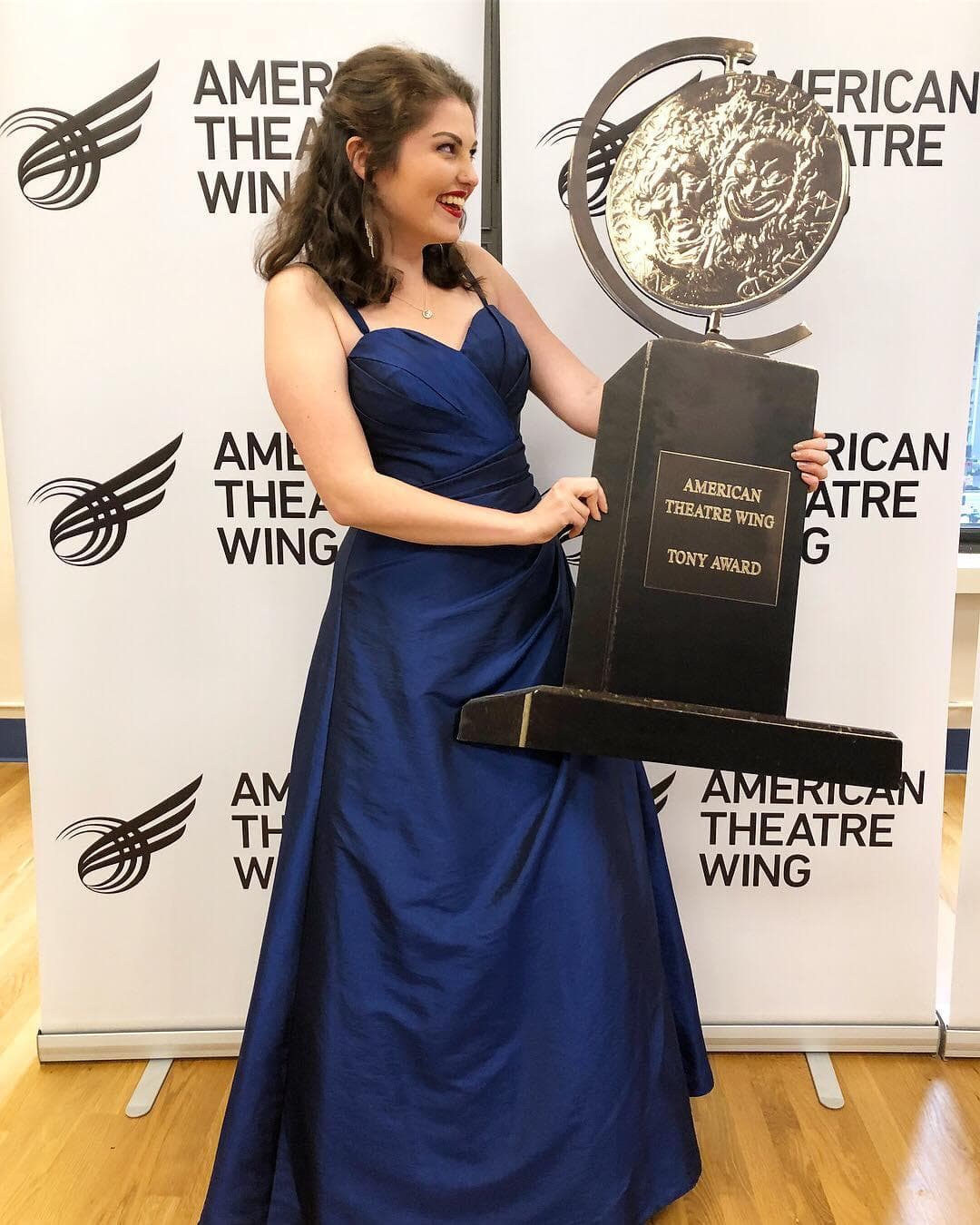 While the performances and spectacle of the event that I had always dreamed of seeing live were as fantastic as I hoped they would be,
the best part of the night was that it was a celebration of shared humanity and a reminder of the power we have as artists to challenge social norms and envision a more tolerant and caring world.
For more information about the SpringboardNYC program, click here: americantheatrewing.org/program/springboardnyc/