Orange is the New Black Author to Speak at OCU
Posted
Bestselling author Piper Kerman, whose memoir "Orange is the New Black: My Year in a Women's Prison" was adapted into the hit Netflix original series, will give a free lecture at 7 p.m. Sept. 25 in the Freede Center at Oklahoma City University. A book signing will follow.
Kerman's memoir chronicles the 13 months she spent in the Federal Correctional Institution in Danbury, Connecticut, for money laundering charges. She explores the experience of incarceration and the intersection of her life with the lives of the women she met in prison.
Since her release, Kerman has worked to promote prison reform and criminal justice reform. She works with nonprofit organizations and serves on the board of directors of the Women's Prison Association. She has been called as a witness by the U.S. Senate Judiciary Subcommittee on the Constitution, Civil Rights, and Human Rights to testify on solitary confinement and women prisoners as well as by the U.S. Senate Governmental Affairs and Homeland Security Committee to testify about the Federal Bureau of Prisons.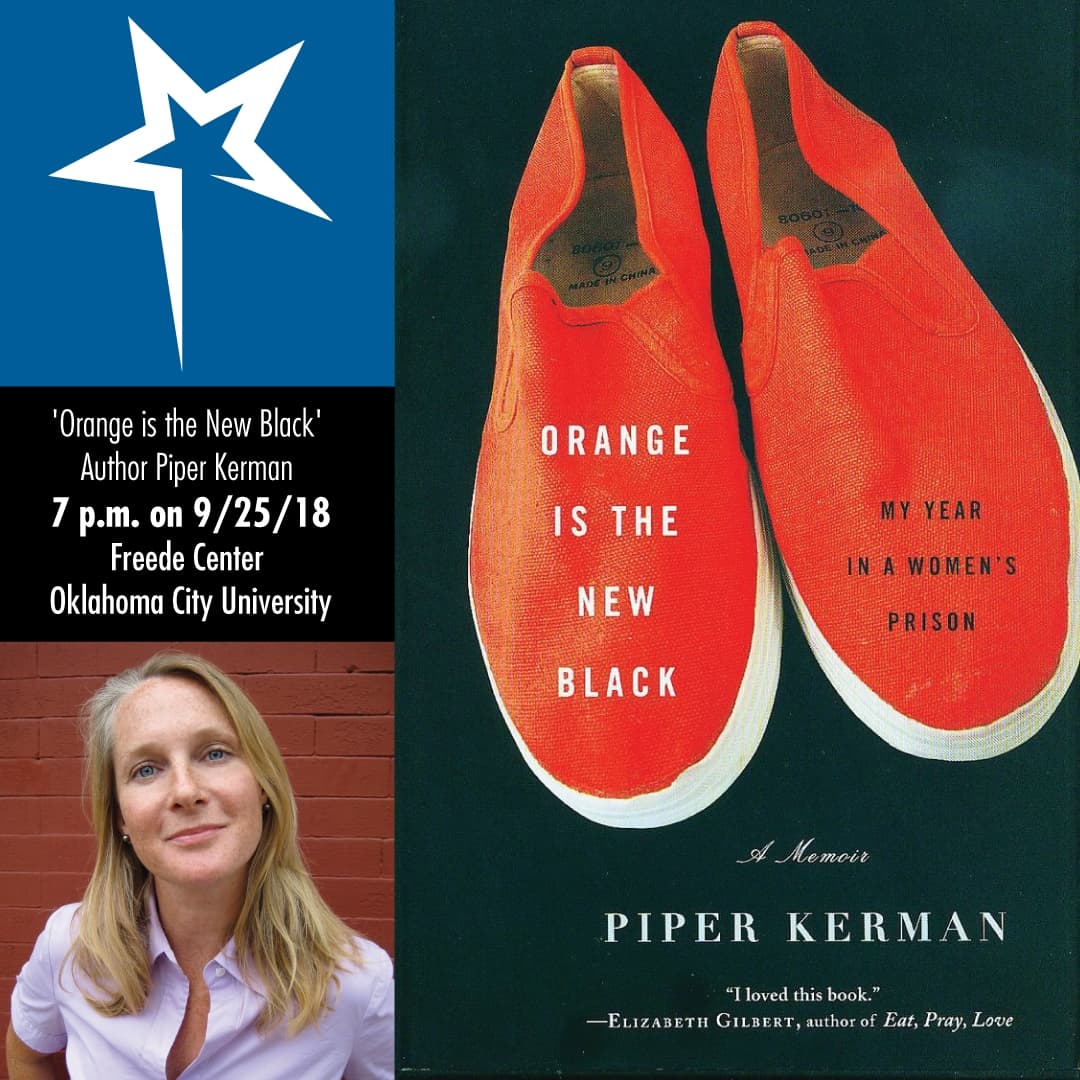 Kerman received the Justice Trailblazer Award from John Jay College's Center on Media, Crime and Justice in 2014 and was recognized as a Champion of Justice by the Equal Justice Initiative in 2015.
Kerman is a graduate of Smith College and currently teaches writing in two state prisons in Ohio.
Oklahoma City University's Lemon Lecture features annual events designed to enrich the academic environment for the university and the surrounding community. The series was created through an endowment gift from Lynette Lemon Wert and Larry H. Lemon in 2010 on behalf of the Lemon family in honor of alumna Martha Jean Lemon.
OCU Arts and Sciences Dean Amy Cataldi said Kerman's life experiences relate to issues in the local community.
We wanted to bring in someone who had a message that is relevant to our community.
Oklahoma currently ranks first in the nation in overall incarceration, and more women are incarcerated in Oklahoma than in any other state at a rate that is twice the national average.
For more information, call 405-208-5446.