PUBLIQuartet to Perform at OCU
Posted
PUBLIQuartet will perform a concert at 7:30pm Oct. 29 in the Petree Auditorium at the Wanda L. Bass School of Music. The group will be working with Alegria, Esperanza and La Sala Musical members. The group is made up of Curtis Stewart and Jannina Norpoth, violins; Nick Revel, viola and Hamilton Berry, cello.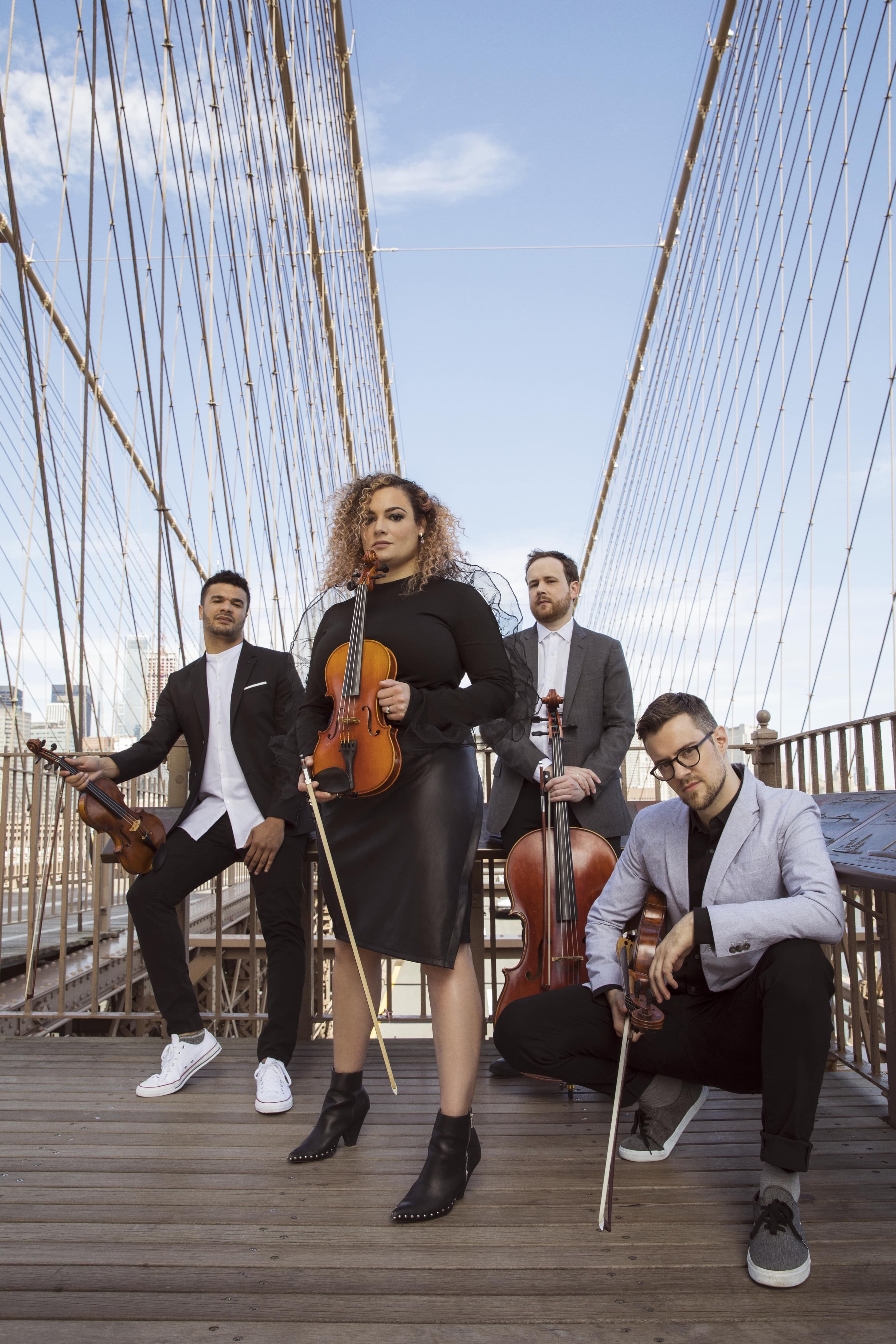 Students from El Sistema attended a workshop in New York City over the summer through the PlayUSA grant with Carnegie Hall. El Sistema Oklahoma is an after-school program serving over 200 underserved public school children in the heart of Oklahoma City. El Sistema Oklahoma is a non-profit 501(c)3 founded by Cathy and Phil Busey, St. Luke's United Methodist Church, and the Wanda Bass School of Music at Oklahoma City University through a creative partnership. The members of PUBLIQartet were the keynote speakers and addressed the theme for this year, "Artistry and Belonging."

"Their stories inspired us and their passion for their music was heart-warming," said Dr. Lani Garner, professor of Music Education and Freshman Theory at OCU and Lead Teaching Artist and Administrative work at El Sistema Oklahoma.
Applauded by The Washington Post as "a perfect encapsulation of today's trends in chamber music," and by The New Yorker as "independent-minded," PUBLIQuartet's modern interpretation of chamber music makes them one of the most dynamic artists of their generation. Dedicated to presenting new works for string quartet, PUBLIQuartet rose on the music scene as winner of the 2013 Concert Artists Guild's New Music/New Places award, and in 2019 garnered Chamber Music America's prestigious Visionary Award for outstanding and innovative approaches to contemporary classical, jazz, and world chamber music. PQ's genre-bending programs range from 20th century masterworks to newly commissioned pieces, alongside reimaginations of classical works featuring open-form improvisations that expand the techniques and aesthetic of the traditional string quartet.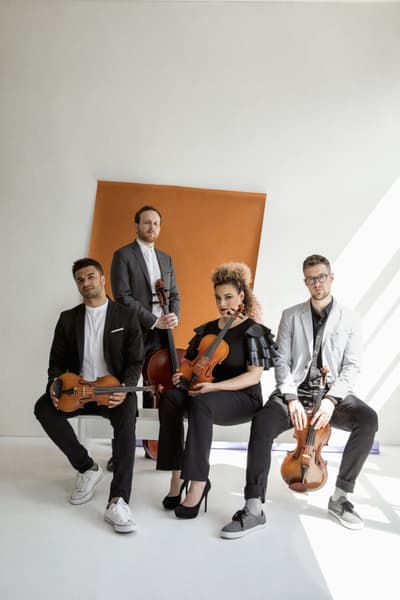 "When Play USA asked them to write a song for us (Play USA partners), they instead wrote 4 pieces that we could all take back to our home groups and perform at-will," said Garaner.

As we listened to their songs, we realized we needed them here in OKC. With the generosity of OCU and Phil and Cathy Busey, we were able to make this happen.
PUBLIQuartet has served as artist-in-residence at top institutions including the Metropolitan Museum of Art and National Sawdust and has appeared at a wide variety of festivals, from Carnegie Hall and the Newport Jazz Festival to The Late Show with Stephen Colbert. Their latest album, Freedom and Faith, debuted atop the Billboard Classical Crossover Chart in May 2019.
PUBLIQuartet will be performing in Oklahoma City October 28th and 29th with local groups at the following locations:
OCTOBER 28 (El Sistema Oklahoma – First Presbyterian Church)
4:30 – 5:10 PUBLIQuartet work with 13 students from our Esperanza orchestra (improvisation)
5:15 – 5:55 PUBLIQuartet work with Alegria on Ballad (piece written by PUBLIQuartet)
OCTOBER 29 (OCU Orchestra – Wanda Bass School of Music and El Sistema Oklahoma – First Presbyterian Church)
2:00-3:50 OCU orchestra – work on Fear (piece written by PUBLIQuartet)
4:30 – 5:55 PUBLIQuartet work on Fear with Esperanza and La Sala orchestras at El Sistema Oklahoma
7:30 – PUBLIQuartet concert at OCU (Petree Auditorium)
The performances are free and open to the public.