Q & A With New Police Chief Dexter Nelson
Posted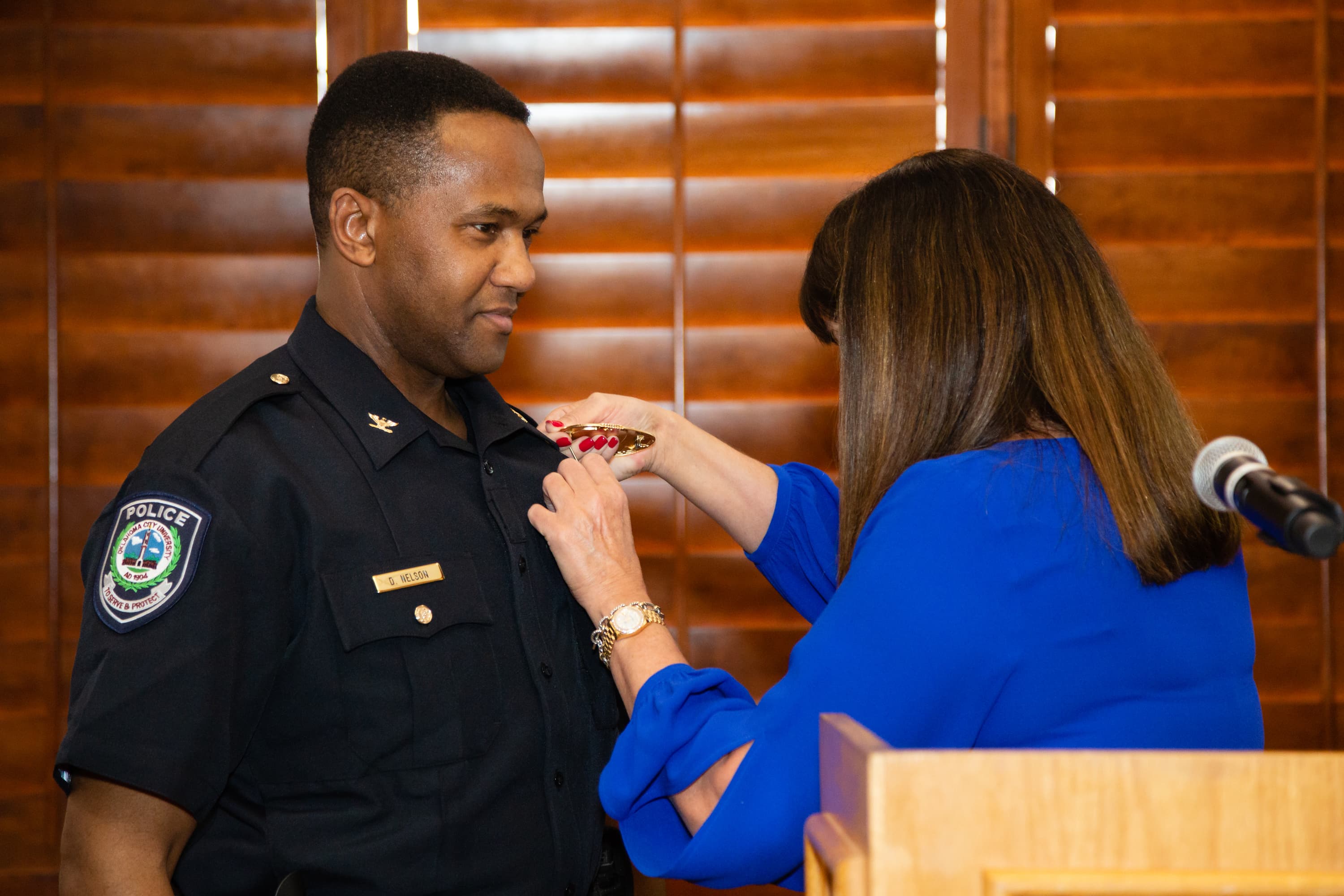 Why did you want to come to work at OCU?
I did not know that I wanted to lead a university police department. I'd always heard from officers who'd previously retired, that you will know when the time comes for retirement. Based on my police background with the Oklahoma City Police Department (OCPD), I assumed when I retired, I would work as a corporate Public Information Officer, Security Consultant, or Chief of Police for a smaller municipal police department.
When I came to realize that it was time for me to retire, I was prompted to apply for the open Chief of Police position at the City of Norman, Oklahoma by outgoing Police Chief Keith Humphrey. I was also asked to apply for a position as Director of Security and later Director of Cultural Diversity for Heritage Hall Schools in OKC. I applied for both positions and was named a finalist for both at the same time.
During the selections process, the Norman Transcript newspaper printed an article naming the finalist for their position. The article went viral and I began receiving job offers from police departments around the country, including an offer to apply for Chief of Police position here at Oklahoma City University.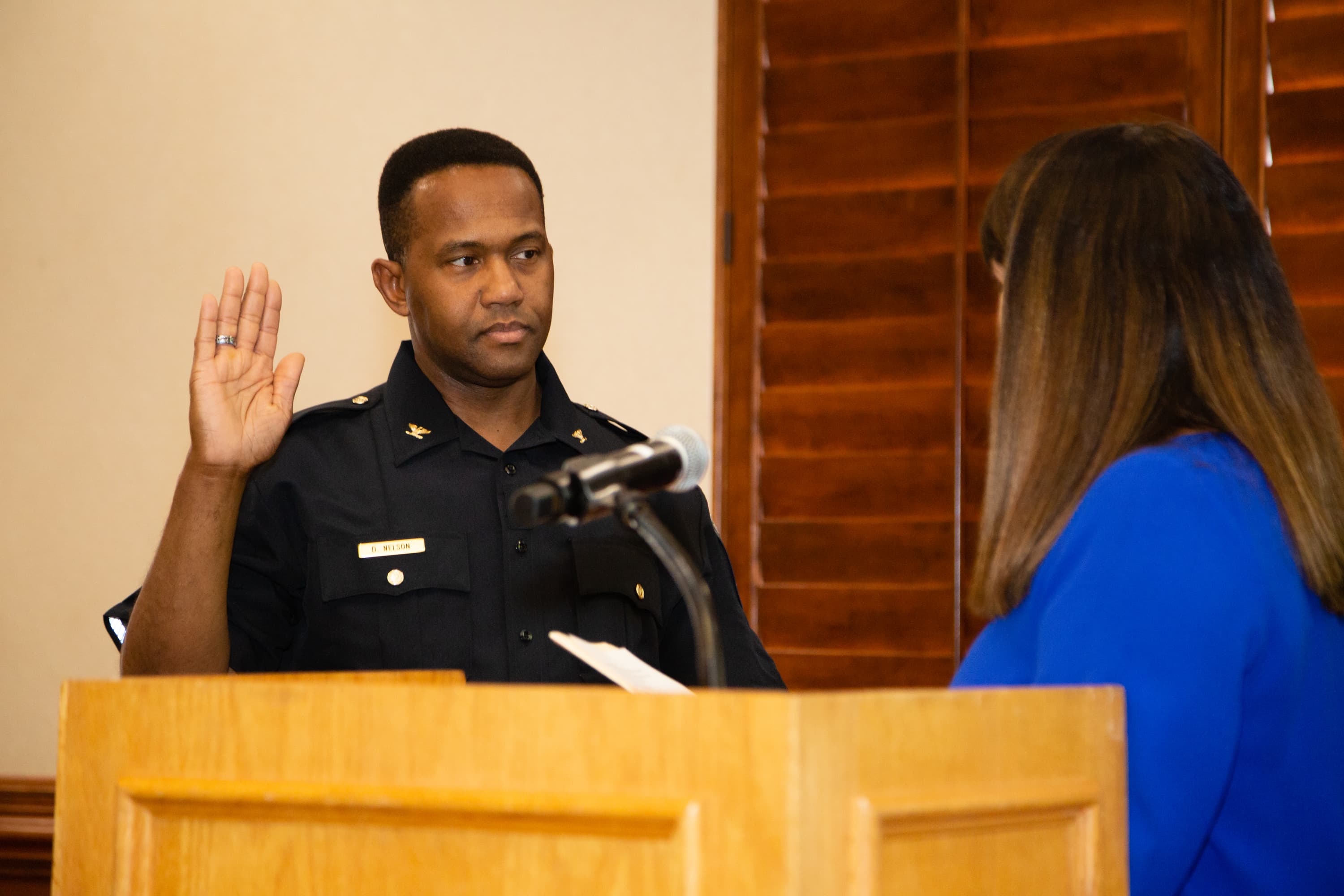 The idea of working at a university police department intrigued me. While working with the Oklahoma City Police Department, I had always been interested in human behavior. My bachelor's degree is in Behavioral Science and Christian Ethics. I've always been interested in why people do the things that they do, and the powers of motivation and persuasion. As a supervisor working for OCPD, I engaged in several neighborhood and community static displays of equipment, debate forums, town hall meetings, open discussions, and other community events. I'm always amazed by the amount of misinformation that exists regarding law enforcement officers.
People often believe what they see in the movies and on television about police officers and what they do. Many others choose to believe what they read on the Internet regarding police encounters, officer involved shootings, police procedures, training and legal requirements. Depending on the source, the Internet is often the worst place to find factual information regarding police encounters. There are federal rules and constitutional law governing police actions, but every city, state and county police agency operates under different city, county and state laws, and they also operate according to independent policies, procedures, and rules.
I accepted that I was not chosen for the positions at the Norman Police Department and Heritage Hall Schools as a blessing to be understood at a later time. I am a firm believer in the fact that God answers prayers and that sometimes His answer is "No" and at other times it is "Not at this time". In life, doors open and doors close and things happen for reasons that we often don't understand at the time. I felt led to accept the position here at OCU because it will allow me to help students at a critical stage in their lives and to offer truth, clarity and understanding regarding the law enforcement profession and police contacts. Students should know why police officers do what they do and they should know their rights and responsibilities when they encounter law enforcement officers anywhere.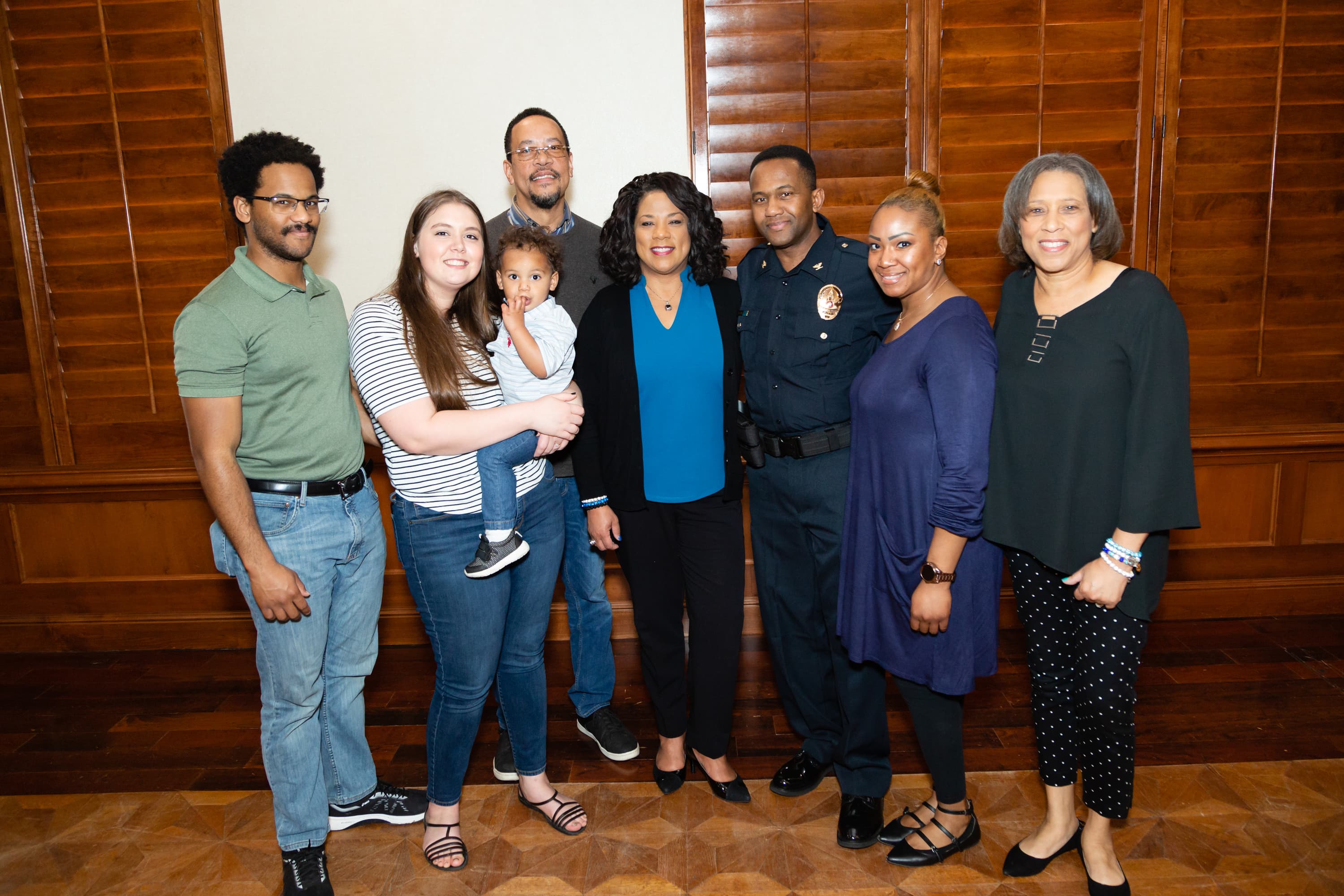 What are you most excited about in terms of working for OCU?
As mentioned above, I am excited about working with students to help them learn and understand how to safely and successfully handle police encounters and to help them navigate the mountain of misinformation regarding law enforcement. I want to help students and staff understand that police officers are not much different than anyone else. They have simply chosen to dedicate their lives to protecting the rights, property, and safety of others. Maintaining peace and civility is a difficult task to accomplish without the support and cooperation of those that we serve.
You arrived at a very interesting time, how has the pandemic changed your work and what is your perspective on the measures OCU has taken during this time?
The Coronavirus Pandemic has changed the way we do and think about nearly everything. I agree with the measures that the university has taken to protect students, staff, faculty and the community. As the Chief of Police, I participate in and I am involved in emergency operations and planning. Students should know that we are doing everything within our power to make sure that everyone stays safe during these trying times.
The pandemic has prevented me from making the rounds and getting to know students, staff and faculty. I plan on doing that as soon as it is deemed safe to do so. In the meantime, I have been diligently working to improve the university police department by reviewing its existing policies and procedures, drafting new corresponding rules and standard operating procedures for police personnel.
University staff and faculty have been meeting regularly via Zoom, Skype, and telephone to make sure we are doing everything reasonably possible to ensure students can safely continue with their educational goals.
How do you see COVID-19 changing university security policies in the future?
I suspect that the COVID-19 crisis will change the way a lot of governmental and private organizations operate in the future. The world is becoming a smaller place with the advancement of technology and transportation. We will have to find ways to guard against the spread of disease and infection that do not unduly infringe upon the rights of our citizens. In extreme cases, I can see a society taking actions such as China did to stop infections and prevent massive loss of life during the pandemic. China employed forced detainments and arrests to deal with citizens who did not adhere to forced quarantine guidelines, and they forcibly removed citizens from public places.
As a law enforcement official, I have been involved in discussions, table-top exercises and training that took into account the use of weaponized substances, virus, and diseases. We (Law Enforcement) are always trying to theorize and stay ahead of the next possible terrorist attack. The use of virus as a weapon has happened before in other countries and is not too far outside of the realm of possibilities now-a-days.
How are your duties different with no one on campus?
OCUPD officers must carry on with their normal activities whether its summer or spring break, school closure, or the COVID-19 pandemic. Police officers will always be classified as essential personnel. Our officers remain in active full duty status to maintain facility security on both of our open campuses.
People who are not associated with OCU are always walking across, driving, or parking directly on or near our campus. Other facility maintenance personnel also work hard to maintain campus facilities and infrastructure year round. The current pandemic simply feels like an extended spring or summer break with the exception of the fact that I have directed our police officers to limit voluntary contacts to reduce violation of the social distancing request issued by the governor.
Obviously officers will make contact with anyone suspected of committing a crime or serious traffic violation, but limiting our contacts and distancing to others will serve to protect our officers as well as those that we come into direct contact with.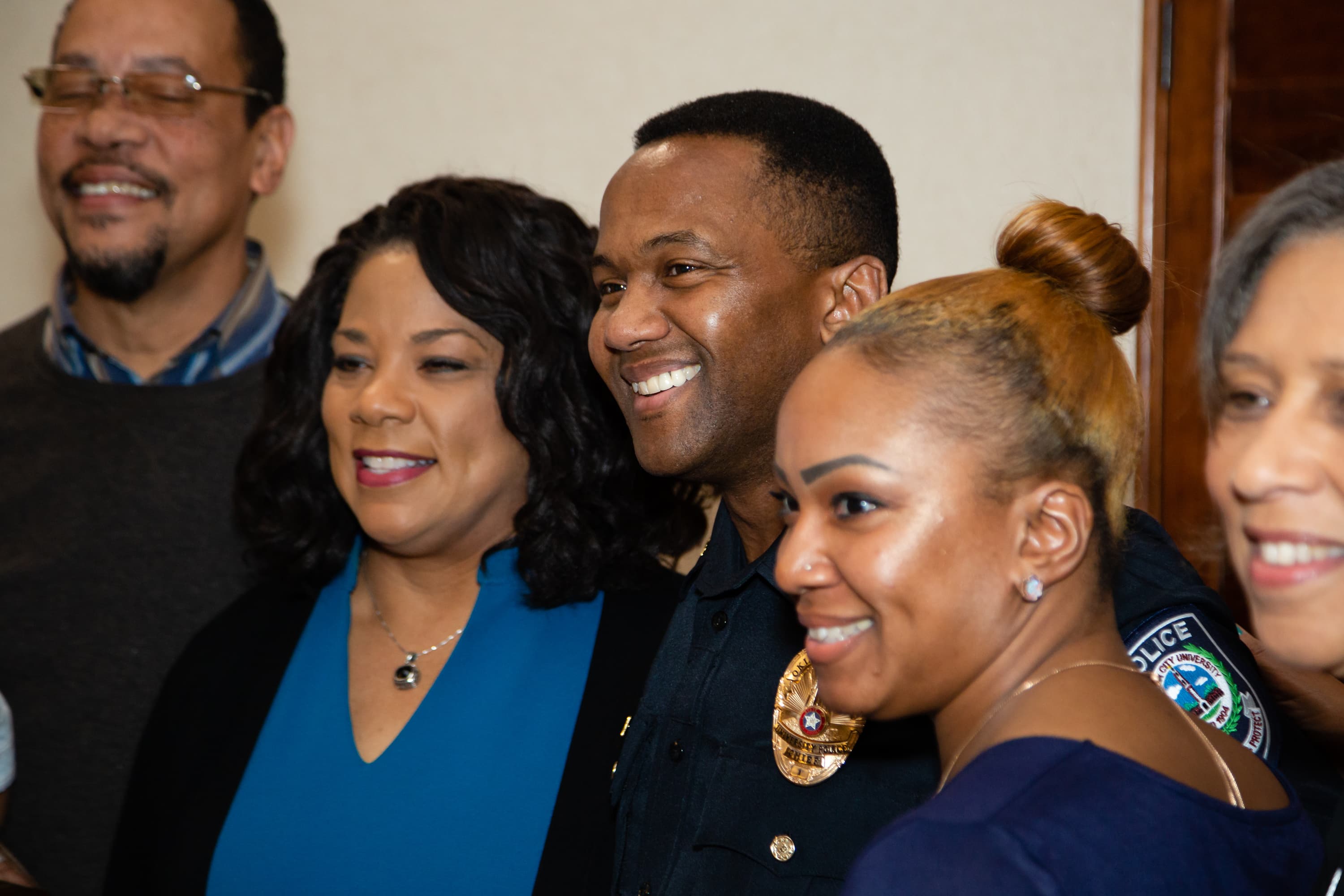 What do you want people to know about the university police department?
Everyone should understand that the OCU Police Department is a full-fledged police department like any other, but with slightly different guidelines and agenda. No police department should ever be driven by arrests statistics or citation and parking ticket quotas.
As a University Police Department, we have other options that are not generally afforded to traditional police departments. We can refer lesser offenses and policy violations to the university's Human Resources Department, Civil Rights Investigators, the Student Affairs Office, the University Director of Housing, coaches, and several other university staff and faculty members who can assist in achieving a change in errant behavior. After all, a change in behavior should be the ultimate goal of any law enforcement agency.
Everyone should know that the members of the OCU Police Department are focused on helping students, staff and faculty to succeed in all aspects of life.
It is our honor and pleasure to serve and protect our students, staff and faculty under the State and City authority afforded to the badge of the Oklahoma City University Police Department.