See what a master's in Nonprofit Leadership can do for you
Posted
Nonprofit organizations are a powerful third sector, standing alongside for-profit businesses and governmental entities that drive our economy and contribute to the quality of life we all enjoy. In today's complex world, nonprofit organizations play an integral role in almost every facet of our society, and those working and volunteering in this sector demonstrate servant leadership in its purest form.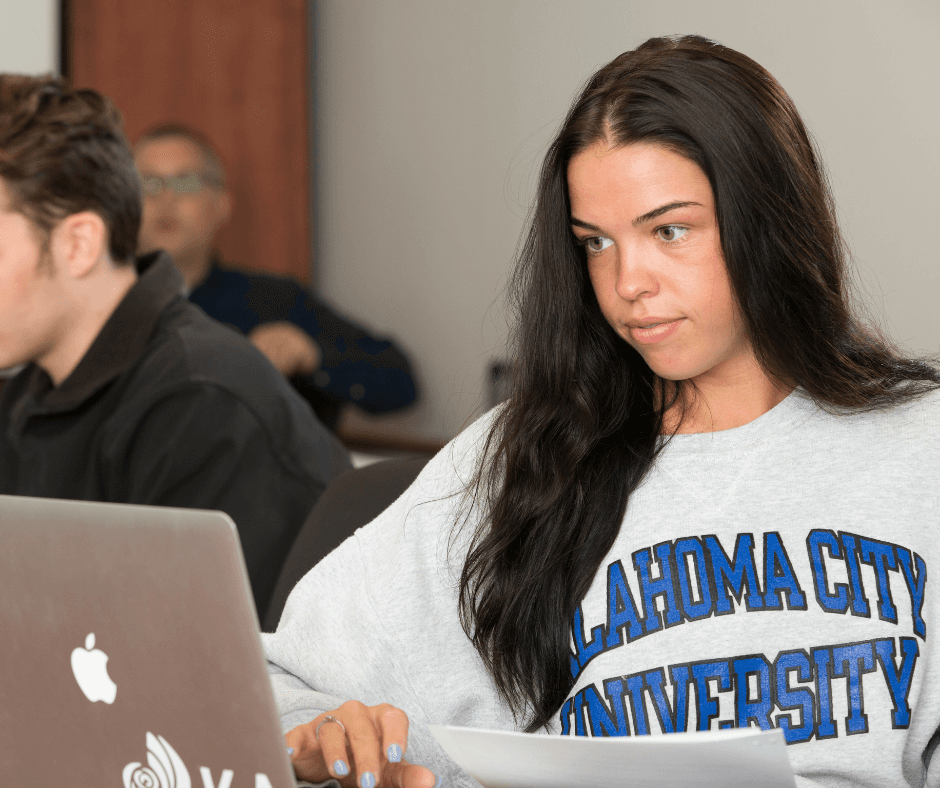 A degree in Nonprofit Leadership is a versatile qualification designed to align with each student's respective goals. With a graduate degree in Nonprofit Leadership, graduates can work in various leadership roles for arts-based nonprofits, social service organizations, educational institutions, medical facilities, zoos and so much more.
A master's degree in Nonprofit Leadership can push mid-level professionals working in the nonprofit sector into key leadership roles. This degree focuses on giving professionals the skills and knowledge needed to create positive change through nonprofit organizations in the communities they support.
OCU's Nonprofit Leadership program was designed from the ground up, by respected leaders in Oklahoma's nonprofit community, with a goal to equip students with the skills and knowledge needed to successfully drive the overall sector forward. Now offered both in-person and via live-streamed classes, students from anywhere in the United States with an interest in working in the powerful third-sector can graduate well-equipped to pursue nonprofit leadership roles.
"The Nonprofit Leadership program at OCU is unique in that students learn from instructors who are both qualified to teach at the graduate level and also have risen to become experts in their respective subjects, working in real-world nonprofit organizations," program director Randy Macon said. "This means they bring current, real-world examples into the classroom to bring the content to life. As a practicing nonprofit professional myself, I would have loved this type of education back when I was learning by trial-and-error."
Oklahoma City University prepares all learners to Create, Lead, and Serve. For more than a decade, the Nonprofit Leadership (NONP) program has supported this mission by helping more than 150 graduates advance along their respective career paths in the sector.
Students learn from industry leaders, working on the front lines of nonprofit organizations here in Oklahoma and around the country. In addition to theory, students learn how to run successful organizations from the first day they step foot in a classroom. Examples include strategic planning, nonprofit law, financial oversight and grant-writing, to name a few. This program is designed to give students the experience they need to step into a leadership role after graduation.