Sydney Hagen Talks Scenic Design
Posted
Hi, my name is Sydney Hagen and I'm a junior Scenic Design major here at OCU! I'm the scenic designer for TheatreOCU's upcoming mainstage play The Wolves, opening in January 2019. Today I'm going to walk you through the design process and show you how the set for this show came to be.

After reading the script a few times, I did some research on the location and background of the play, which in this case is an indoor soccer field. After sharing this initial research with the design team and getting some feedback, I started to refine my ideas into more focused concepts.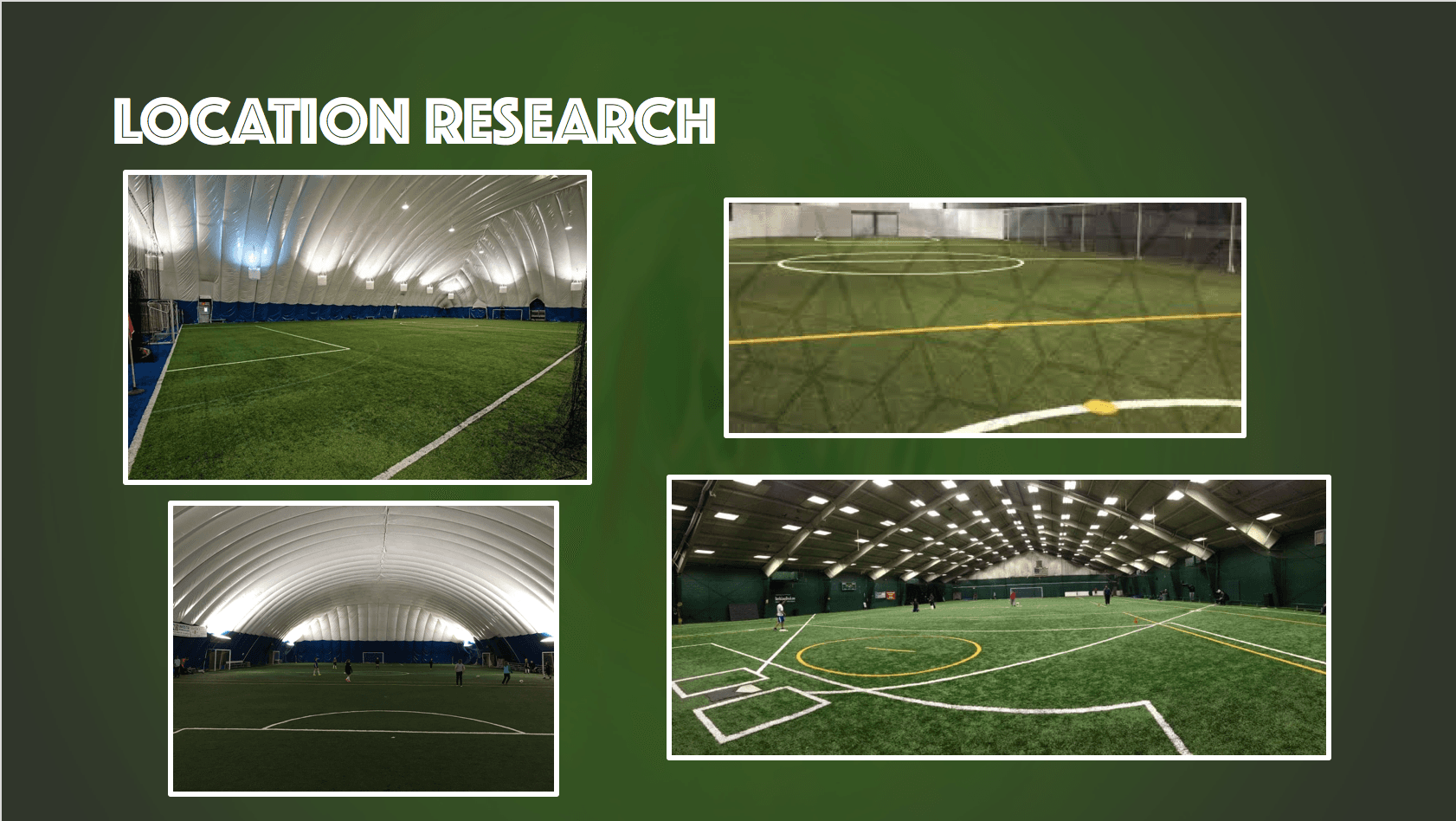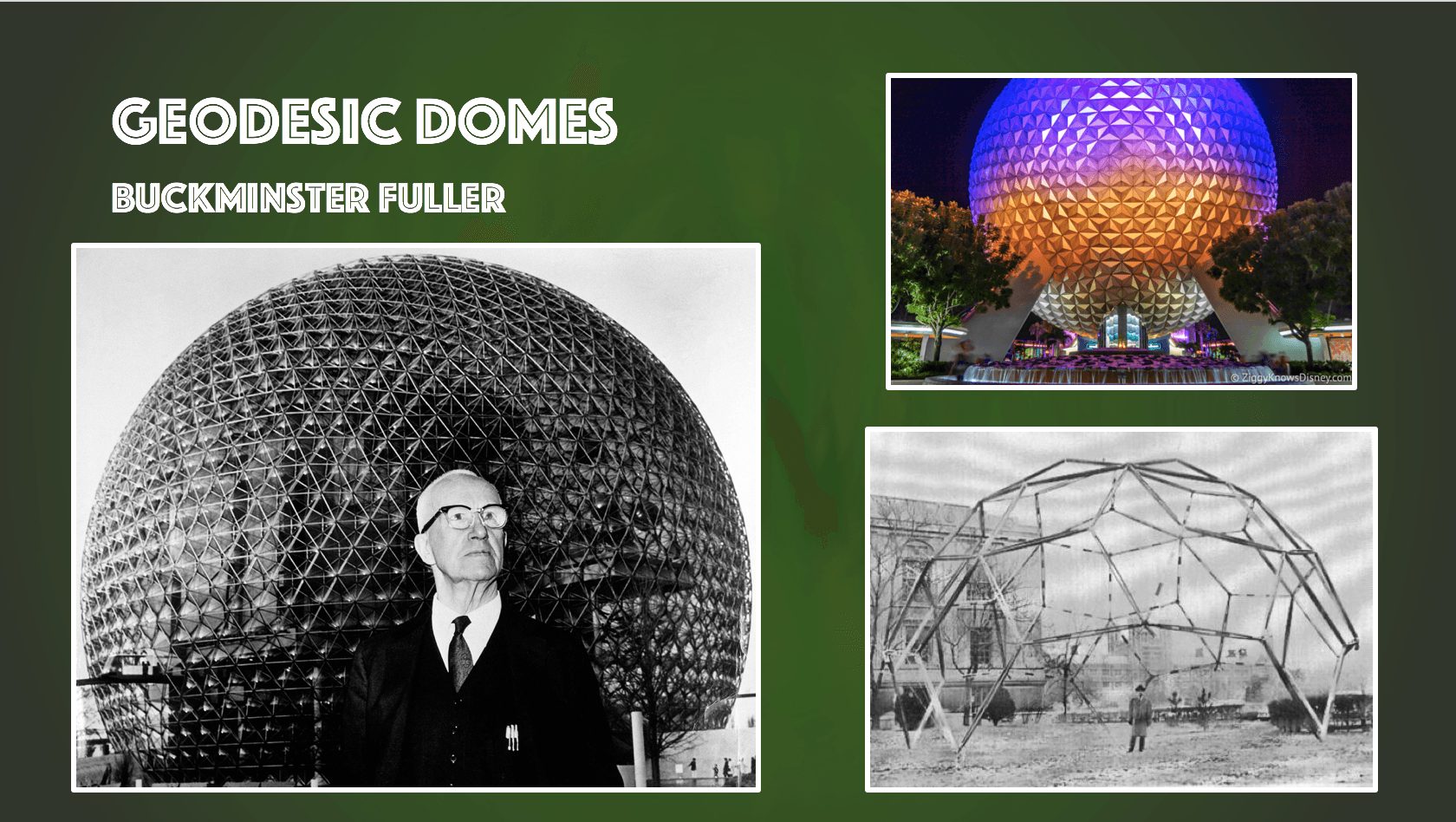 The director told us that she wanted the show to be abstract and interesting, not just AstroTurf on a blank stage. We both liked the image of a geodesic dome, so I came up with some preliminary sketches to show my different ideas for the design.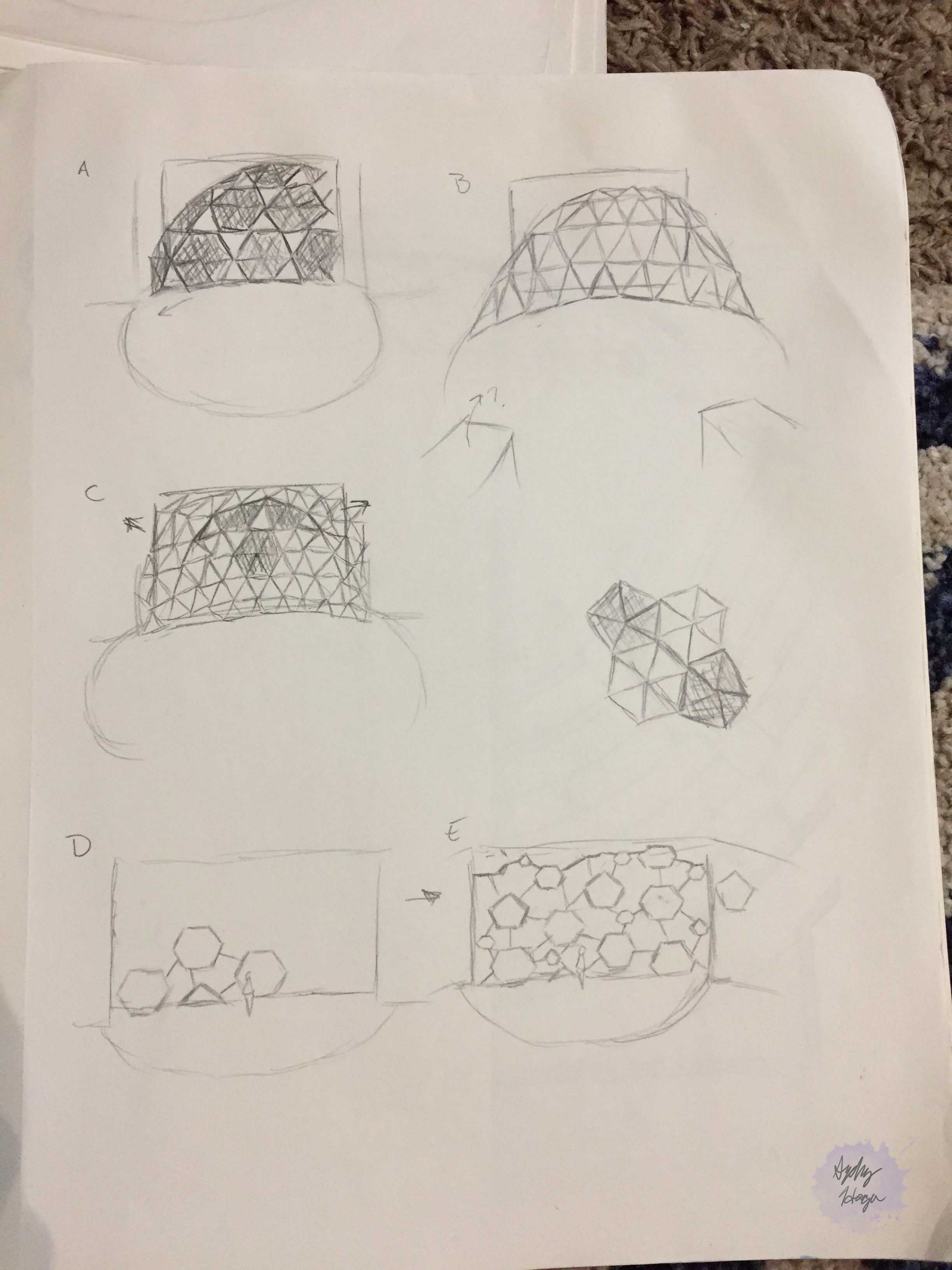 After going over the preliminary sketches and talking through ideas with the director, I came up with some more refined and detailed sketches.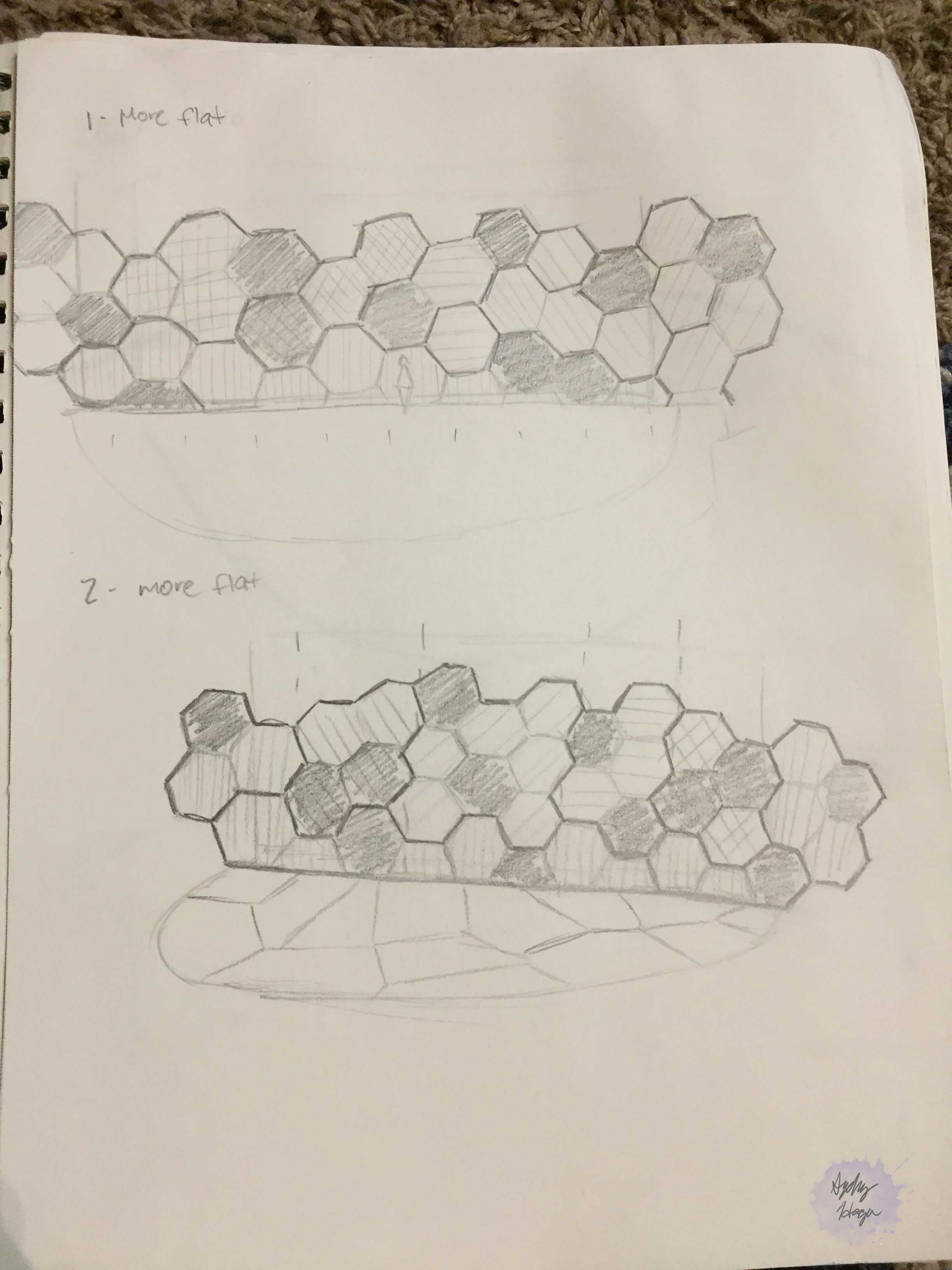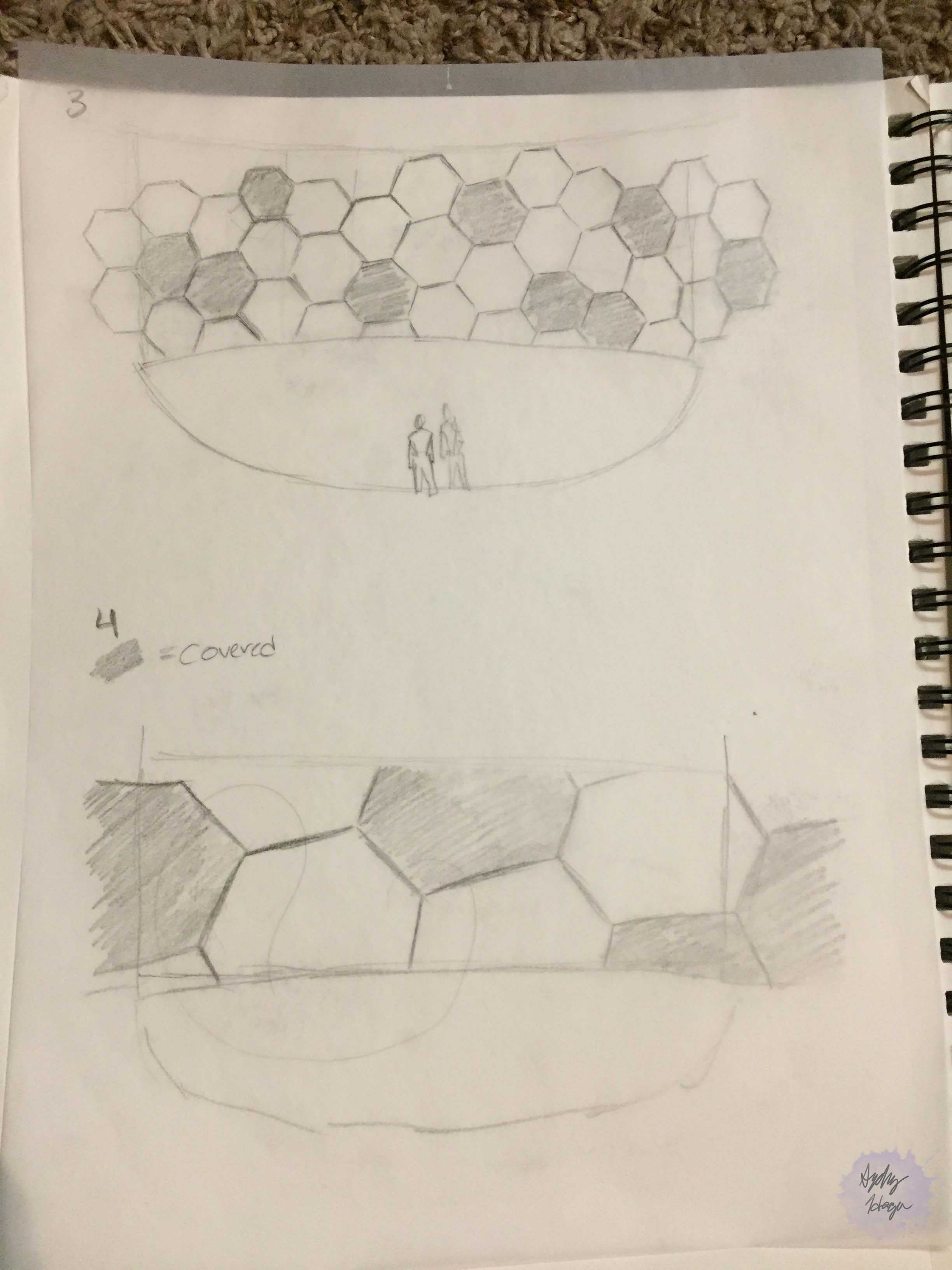 From this is was able to build a white model, which showed a rough estimate of what our chosen design would look like in the space.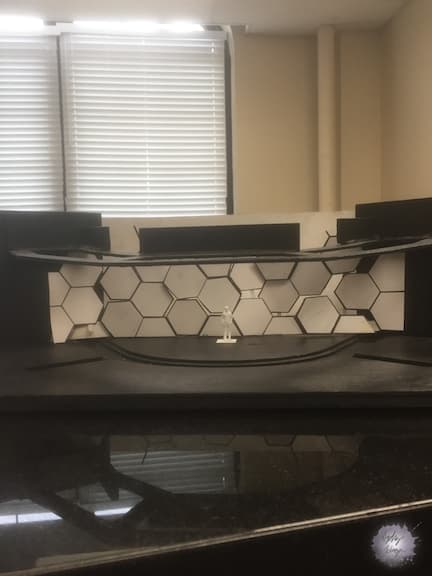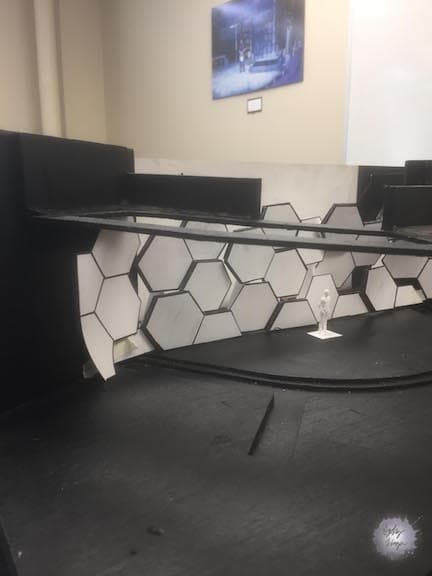 Once the white model was approved, I was able to begin drafting. I started by laying out a rough ground-plan and designs for each piece of the set.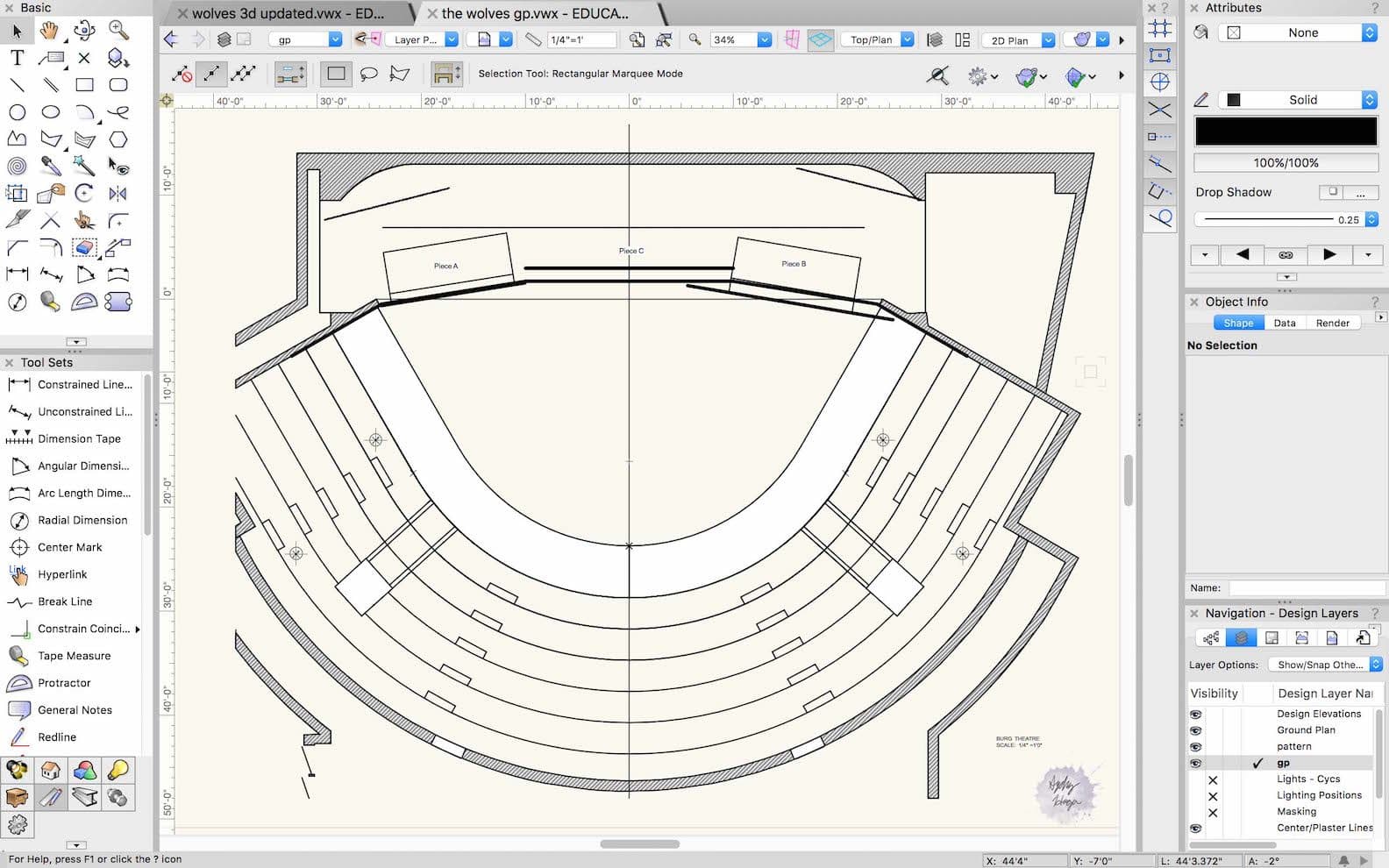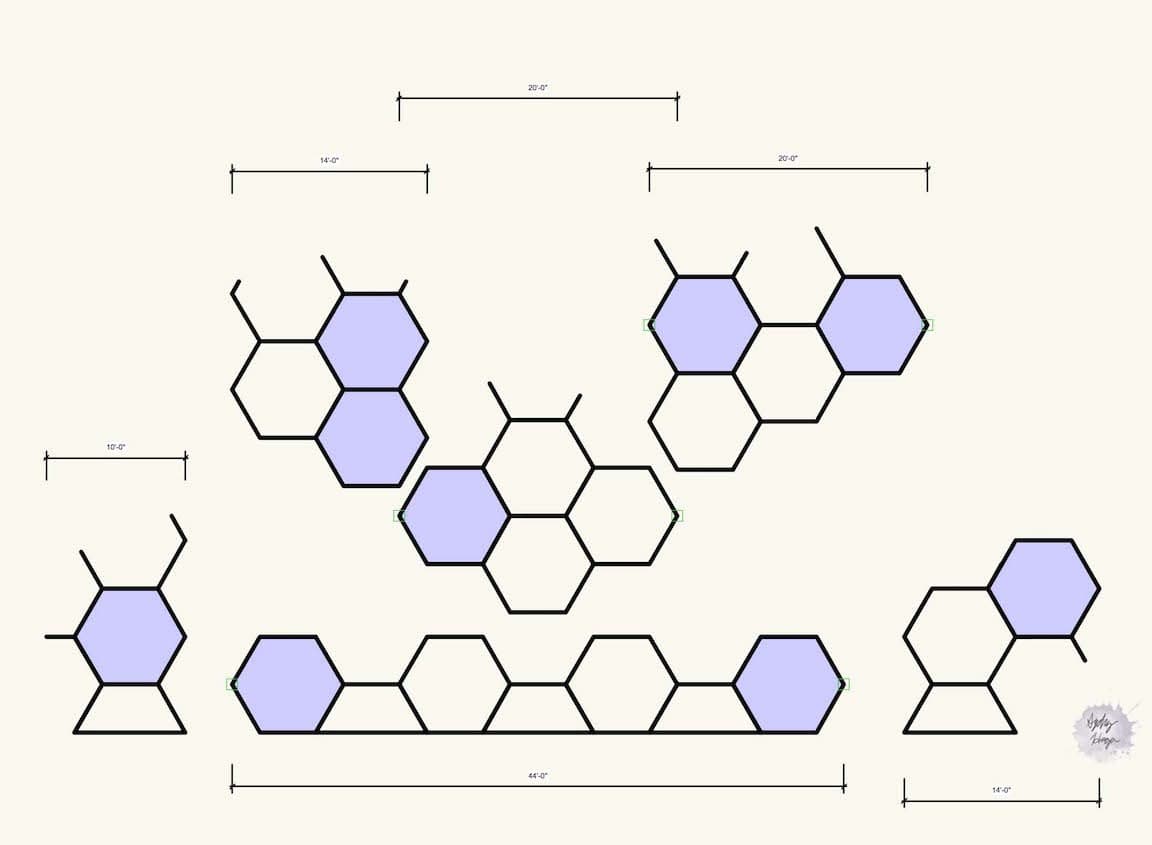 After this, I got to work on the final draftings. I chose to draft this show in 3D in order to fully show the dimensionality and depth needed to achieve the intended look.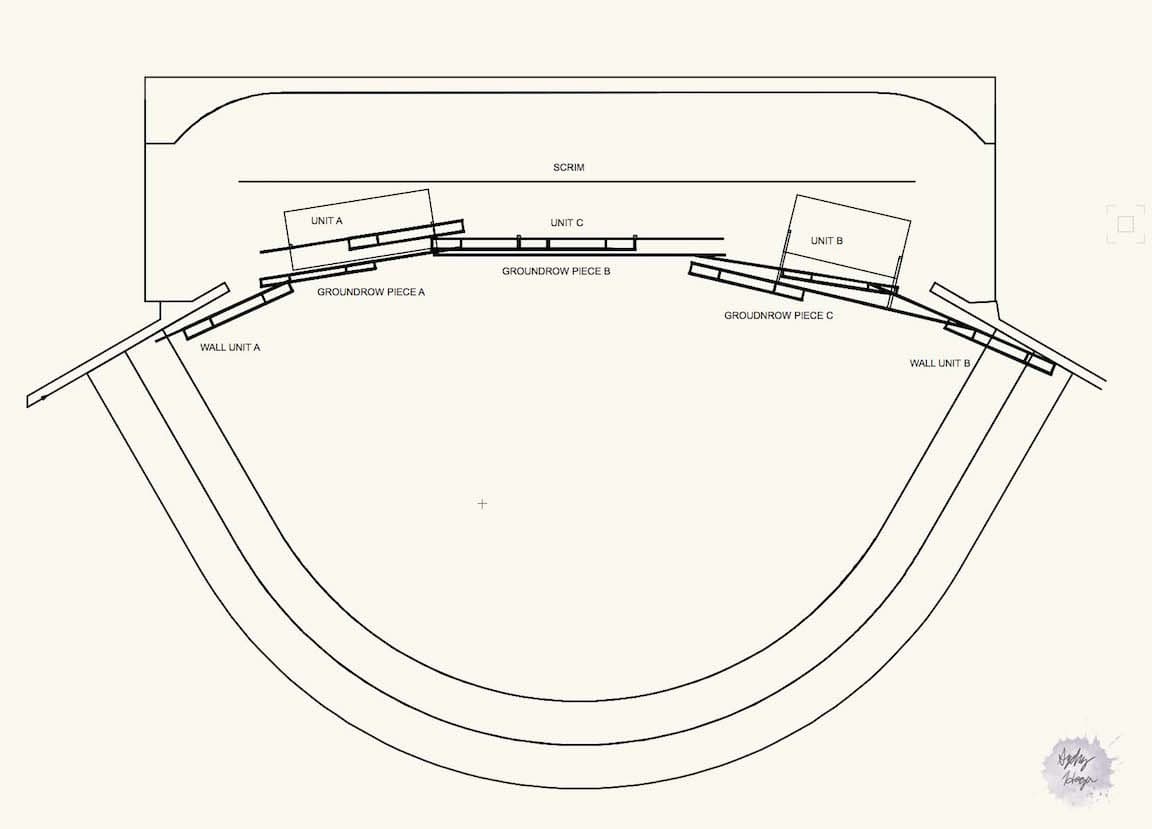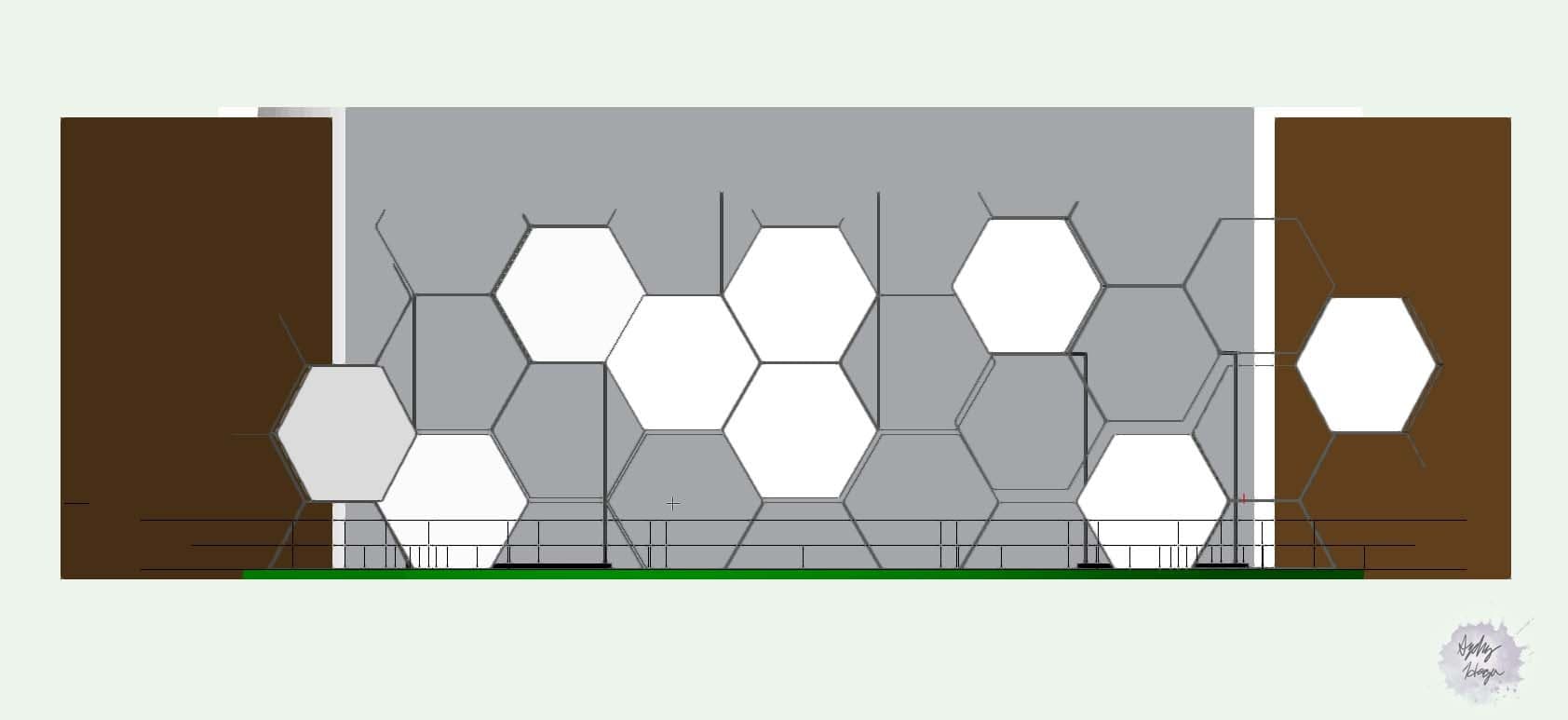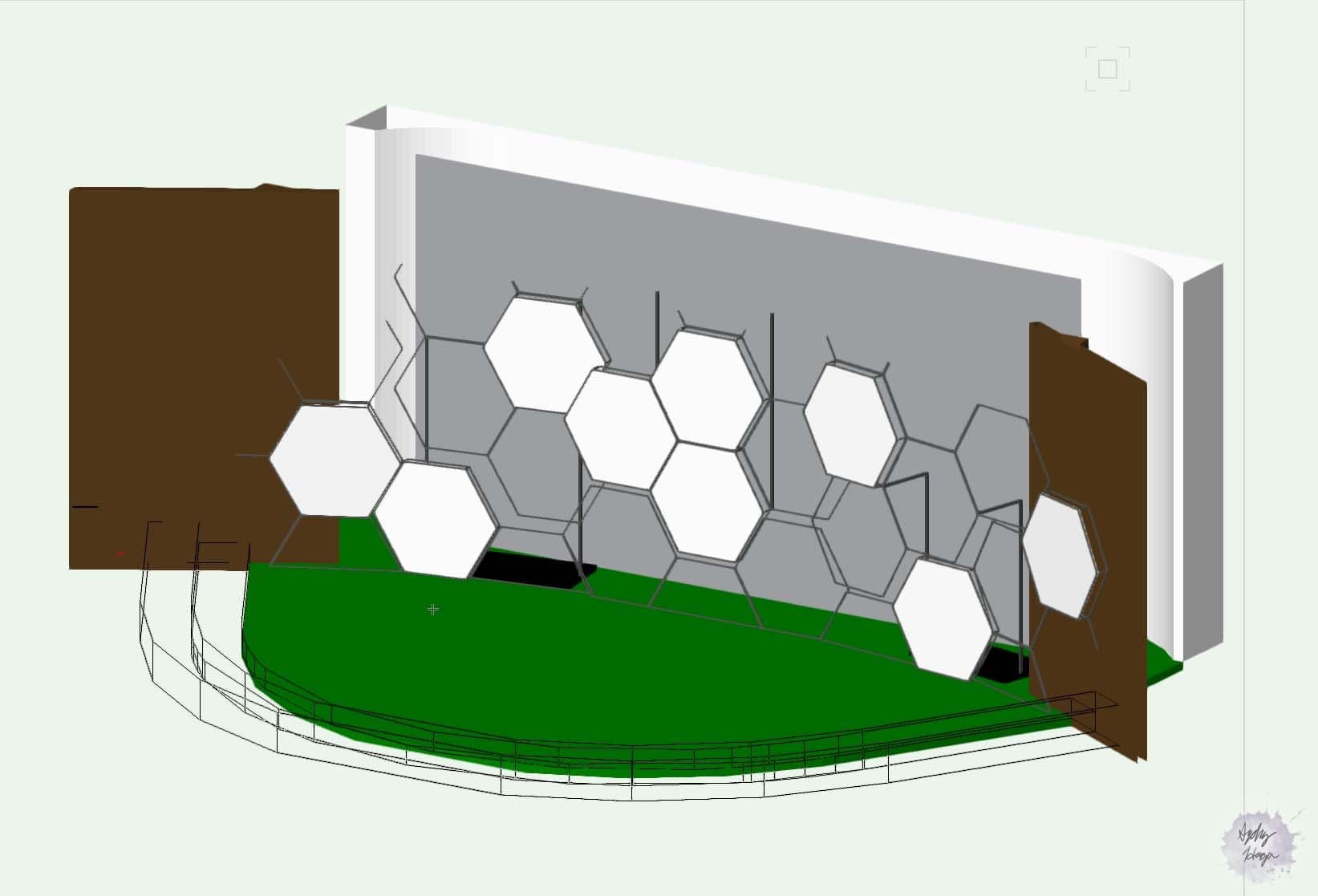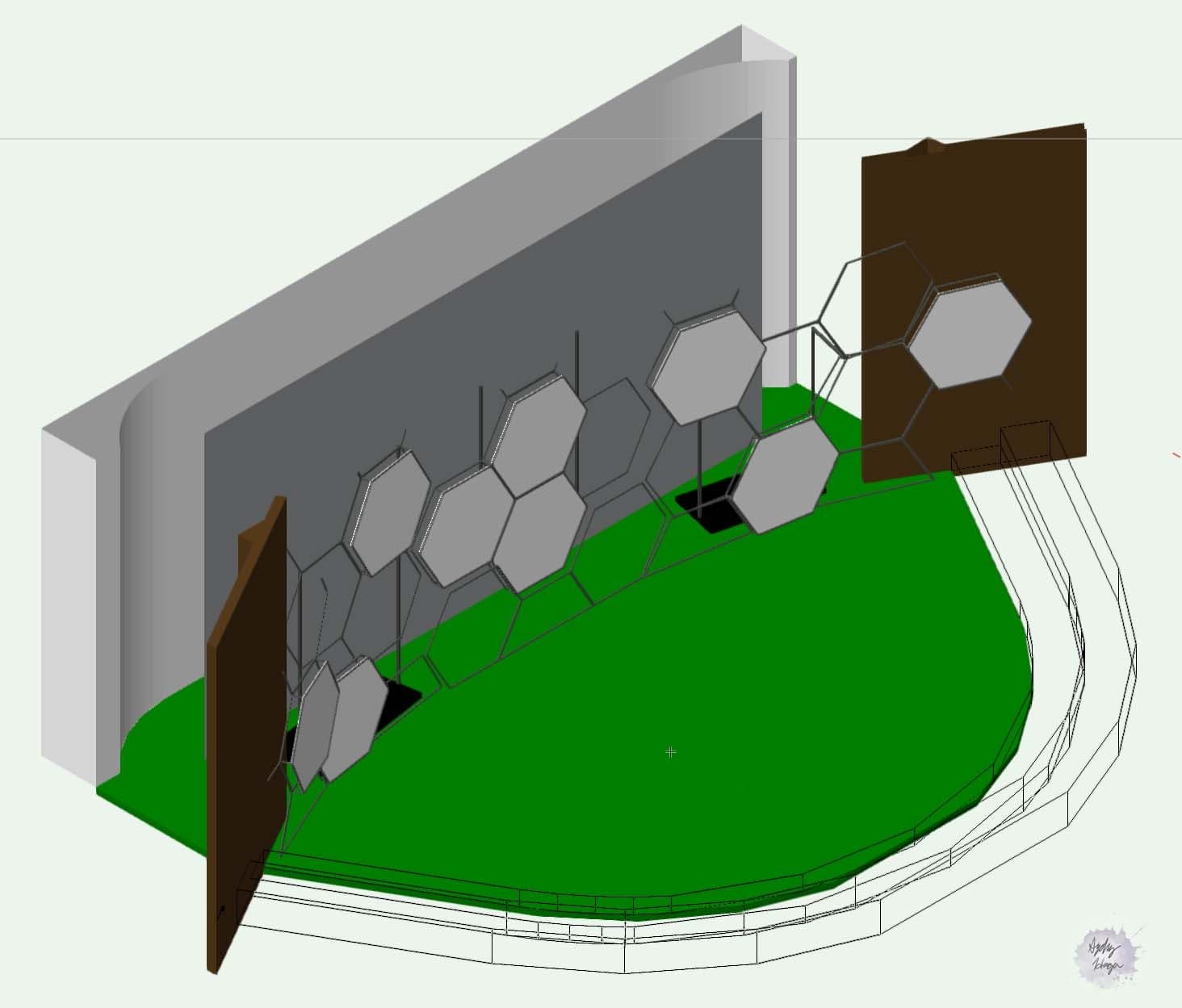 Once the drafting was done and everything fit where it was supposed to, I formatted each piece onto sheets, which show the front, top, and side view, as well as dimensions. These will get sent to the technical director, who will make adjustments as needed and determine how each piece is going to be built.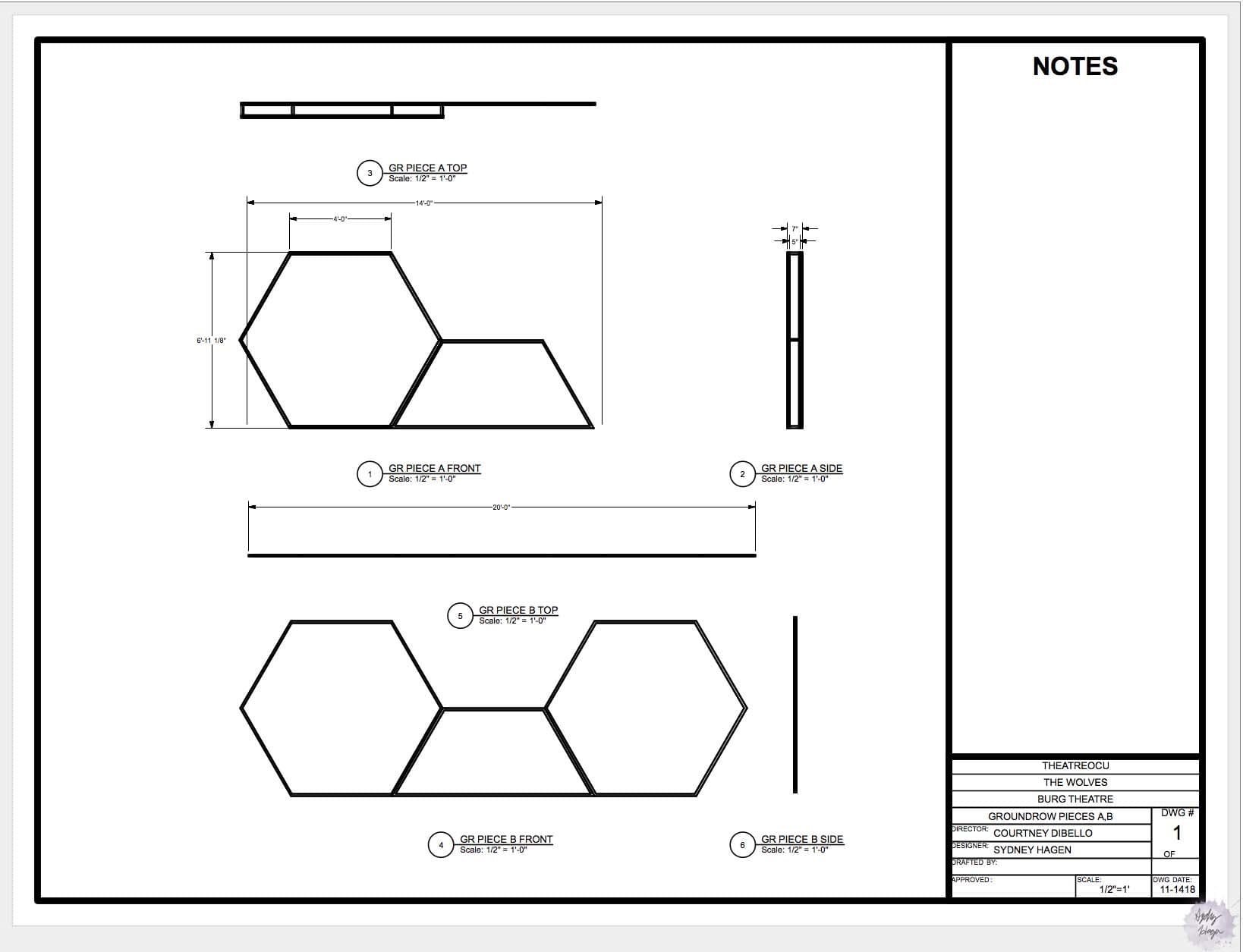 I also created a design for the floor, which will get printed and sent to the charge artist in the scene shop so that she can determine the appropriate paint treatment.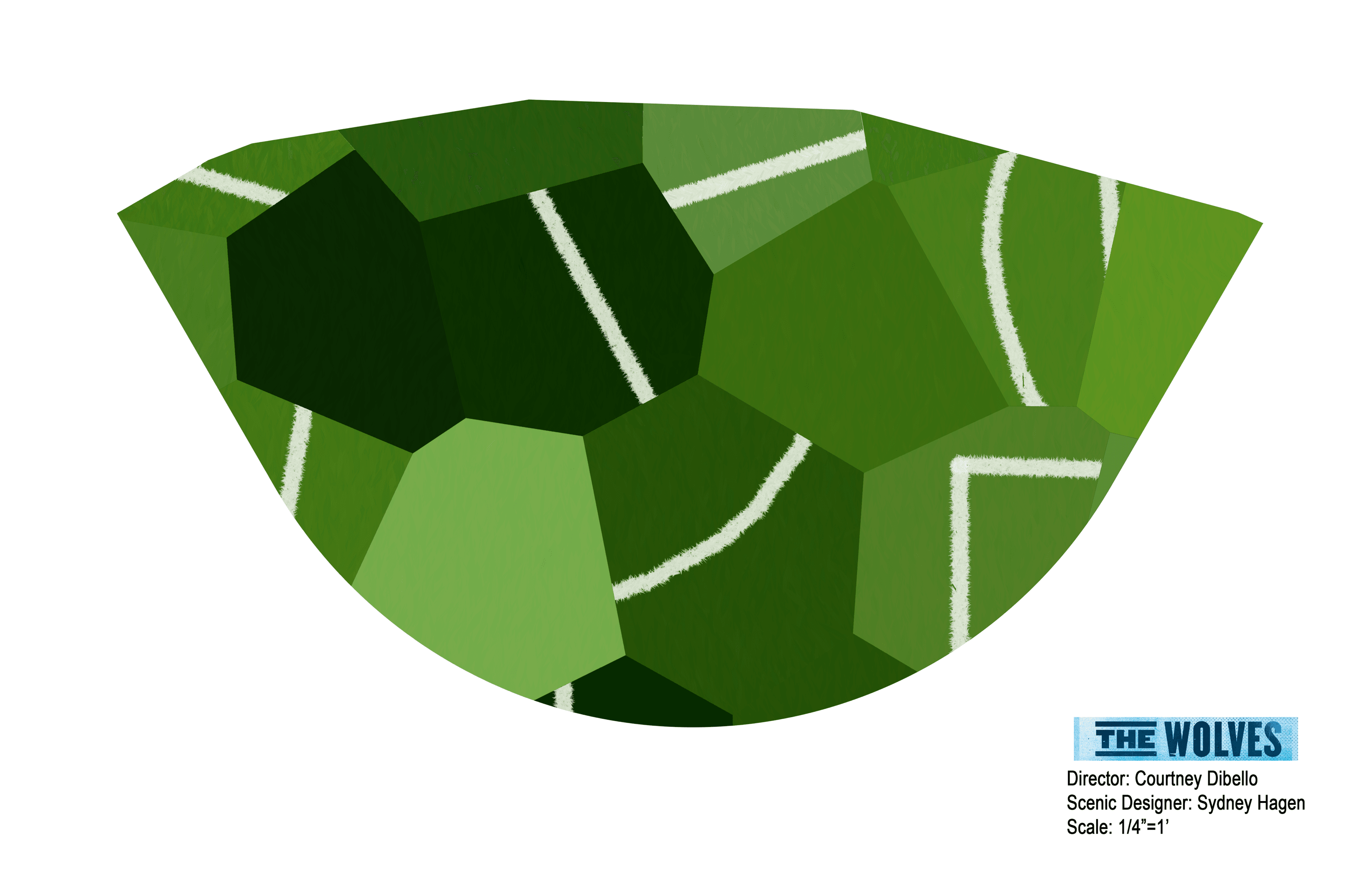 Once the technical designer is done with his draftings, they will be given to the scene shop, who will start building in a few weeks. I will also put together a scale model, so that the director and cast can have it for reference during rehearsals.
And that's it! Thank you so much for letting me show you my process, and make sure to come see The Wolves in the Burg Theatre in January!