Law Dean Jim Roth Kicks Off New Nova Series, Teacher's Pets
Posted

This is the first in our new "Teachers' Pets" series where we'll be exploring the relationships between OCU faculty and staff members and their furry, or not-so-furry friends. We invite faculty and staff to share photos of their pets, why they were chosen, and how they enhance your lives so please take the opportunity to let us know your own pet stories. Don't limit this to just typical household pets either — feel free to tell us about your potbellied pig, your bearded dragon, your tarantula or your goldfish.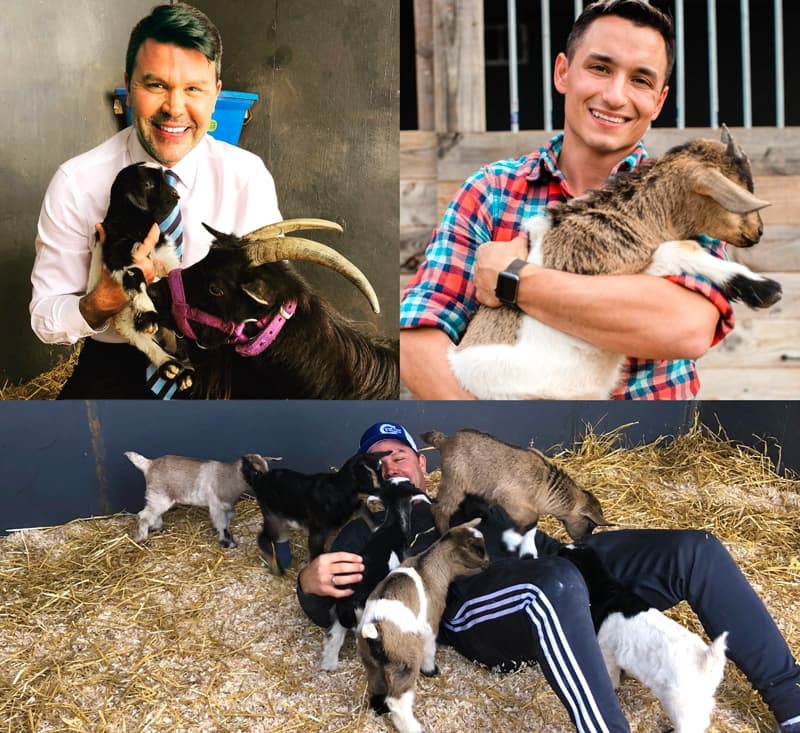 Jim Roth, dean and professor at OCU School of Law, and his husband, Phillip, operate their home as a small farmstead, named Oak Hill Farm. They have 11 fainting goats, three dogs and a rescue donkey named Dorothy. Phillip is a botanist, which is why they named their farm after the four various species of Oak trees that naturally exist on the property.
"We enjoy the goats as pets, but their initial purpose was to help manage (e.g. "mow") the pasture in an environmentally sustainable manner," Dean Roth explained. "They are the cutest lawnmowers you've ever seen. And with Dorothy as their protector they live a pretty good life."
Jim is an animal lover and a board member of the Humane Society. He went to college to become a veterinarian but eventually chose law instead. He is passionate about being ecologically responsible.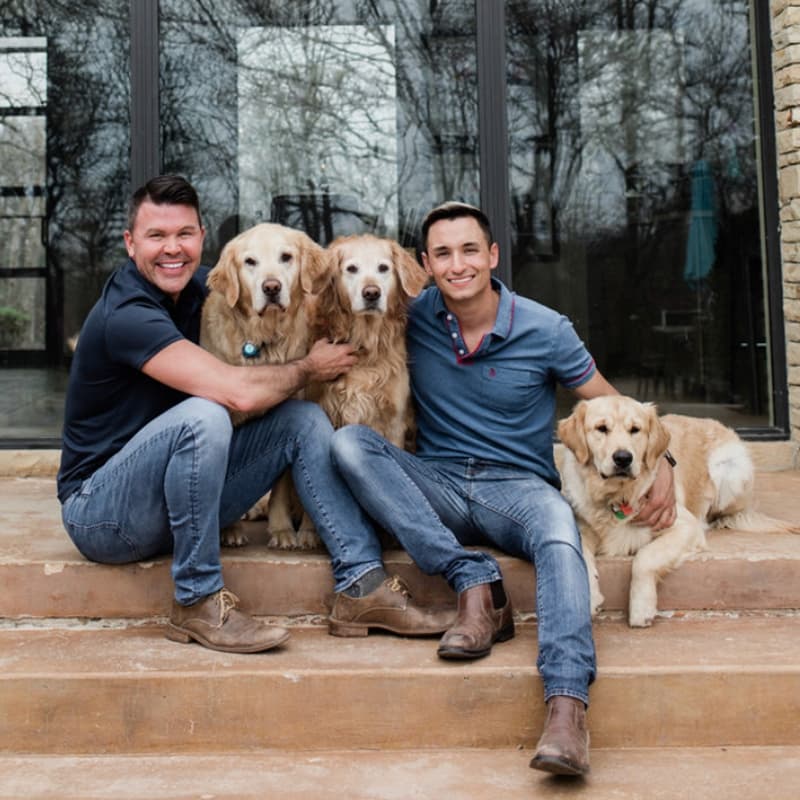 "For me, I am most at ease when in nature and when nature is respected," he said. Jim and Phillip built a LEED-certifiable home that uses nature-friendly components, is on a water well, uses three closed-loop geothermal systems to heat and cool the house and has a white, reflective roof, recycled glass countertops and a very low ecological footprint.
By using non-VOC (volatile organic compounds) paints and stains, they have seen the positive effects of amphibians and tree frogs, who occasionally live on or around the house during certain seasons of the year.
"It really is a place to relax and enjoy the natural world around us, both flora and the fauna."