Dance star reflects on time at Ann Lacy School of Dance
Posted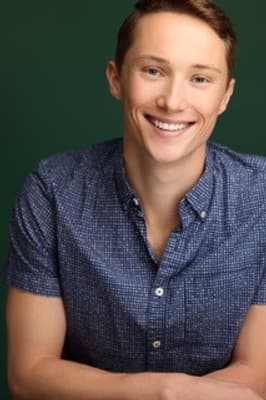 We asked some of our accomplished Oklahoma City University dance alumni to take part in a Q&A about their experiences in the Ann Lacy School of American Dance and Entertainment. How did they feel about their time at one of the country's top dance programs?
Today we hear from Jordan Beall, a 2016 dance performance graduate. Following graduation, Jordan has appeared on stage in numerous theaters around the country, including in regional productions of "Newsies" and "Disney's The Little Mermaid." He's appeared on television in "The Marvelous Mrs. Maisel," and recently has landed a role in the Broadway revival of "The Music Man," set to debut in 2022.

Q: What were the most influential moments of your time at the Ann Lacy School of American Dance and Entertainment?
A: I had many influential moments at OCU. Honestly, too many to count. However, a few that stand above all others: The sense of community each professor fosters and strives to create among dancers in class and shows; shaping us into incredible humans and not just dancers. This is BIG! In New York City, creatives you are auditioning for want to work with good-natured people who are talented. Remember, it isn't a competition. You are showing them why you are right for the part. Not only that, but you are fostering the relationships you are continually building with casting directors while in the room. Every opportunity is a chance to build upon your foundation.
The heightened sense of professionalism and expectations we are required to meet at OCU sets students up for success to be prepared for absolutely anything. Whether it be Jo (Rowan) telling you that 15 minutes early is on time or grading your resume each semester. Listen and absorb all the knowledge from each professor because it is GOLD!
Another positive is the rotation of teachers and testing. It is so wonderful to train your brain to pick up choreography, retain, and perform. In an audition setting, sometimes it is thrown at you and before you know it you are called out in a group of four to audition it. One thing I vividly remember from OCU is pay attention to DETAILS! Use your eyes. Watch deliberately as it is taught and match their shapes and shading. You are telling their story, so trust your training and technique and enjoy the process. It can and will set you apart. 
Q: What values have you carried on to your post-graduate career that you learned from Oklahoma City University's Dance and Entertainment department?
A: Every time you pass the values wall, read it and take it in. The words on the wall are SO powerful. A few that have translated into my post-graduate career are listed below: 
Courage. Go big or go home. It Is not an easy industry. Be BOLD in all that you do. However, know that with that boldness is going to come failure and uncomfortable moments. Lean into that because that is where growth happens. I like to say magic happens outside your comfort zone. You have to be willing to go there immediately – don't make them pull it out of you.
Focus. Yes, we are lucky enough to do what we love daily! It is still your job though, so always be laser-focused, whether it's an audition or a performance.
Respect. Not only for others, but yourself. Always keep your mind, body and spirit safe. Listen to your body. Don't be afraid to say no if you feel unsafe or uncomfortable doing something. 
Q: Why did you choose OCU and why should others choose OCU?
A: I chose OCU because of the well-rounded education it offers and the incredible reputation it has within the entertainment industry. 

Q: What advice would you give to student thinking about pursuing a college degree in dance?
A: Be realistic. There is a ton of incredible talent in the world. It is not an easy industry to break into. It takes a determined, hard-working individual. Ask yourself if you are willing to attend three auditions in one day, work a survival job in the evening, sleep and repeat. If so, great! If not, that is totally OK. Accept that. There are so many other ways to keep dance in your life.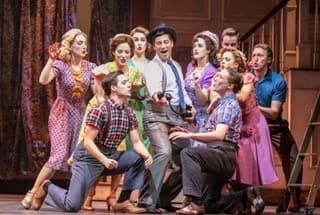 You can learn more about OCU's Ann Lacy School of American Dance and Entertainment by clicking here.