Top 4 reasons to get a computer science degree (or add to the one you have)
Posted
While there are many positives to seeking out a computer science degree and getting into computer science as a career, these four seem particularly appealing: high average pay, an abundance of jobs available right now, projected growth in the job market in the future and employment at some of the most respected companies around the world.
Let's take a closer look at why now could be the best time to earn your computer science degree:
High average pay: The average pay is exceptional for computer science degree holders. The U.S. Department of Labor lists computer and information systems managers as some of the highest earning fields, with a median wage of $151,000. That's just a few places behind chief executives, and higher than engineering managers! Computer and information research scientists clock in at close to $127,000, right behind lawyers.
Abundance of jobs available now: There are an abundance of jobs in the current market for computer science graduates. Some examples include software developer, database administrator, computer hardware engineer, computer systems analyst and many more.
Projections for job needs in the future: We need a lot of computer scientists now, and most likely will far into the future. The labor department lists software developers and software quality assurance analysts as fields that are "expected to grow much faster than average." Same for computer and information systems managers.
Employment at top companies: More than half of the companies listed in a recent blog post on Glassdoor's job search website titled "24 Companies Actively Hiring Today!" were heavy on computer science. Firms of varying industries like General Atomics, Adobe, Blackbaud, DoorDash, Ashley Furniture, United Wholesale Mortgage, Roblox… all are seeking some kind of computer science expertise, sometimes in multiple disciplines and positions (software developers, full stack software engineer, network security engineer, etc.).

So how can you capitalize on these key reasons to seek a computer science degree? Oklahoma City University's computer science programs are providing graduates programming capabilities, a well-rounded knowledge of computer concepts, and exposure to current trends through coursework and internships.
OCU's bachelor's degree program includes a strong foundation in real-world programming, while the Master of Science in Computer Science program features four tracks - Mobile Development, Cybersecurity, Web Development and Data Science - all in high demand in the industry.
Program Director Jeff Maxwell put together OCU's Master of Science in Computer Science program in a way that allows working professionals to elevate their game in as little as one year, with flexible learning options.
OCU computer science programs value research and advancing knowledge outside of the classroom in interesting areas like virtual/augmented reality, "big data" and artificial intelligence.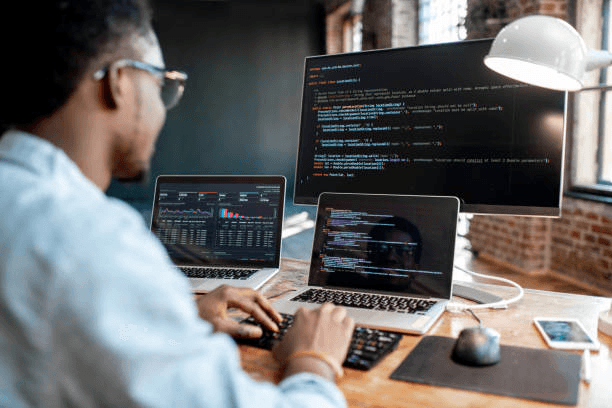 Read more about OCU's bachelor's degree program here. Learn more about the master's degree during upcoming info sessions. Click below to register: