OKMEA & OCDA All-State Workshop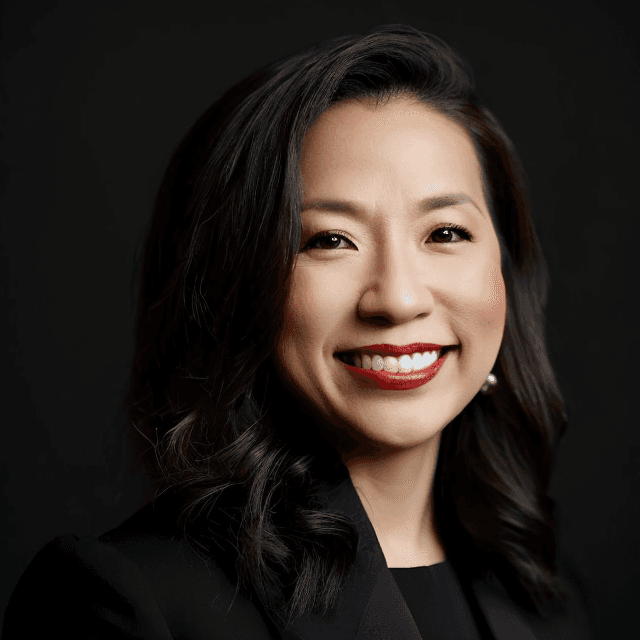 Join Oklahoma City University Choral Directors Dr. Julie Yu and Prof. Tony Gonzalez along with Section Leaders Darin Chapin & Collin Bannon (Yukon HS), Jacob Gonzales (Norman North HS), and Sydney Anderson (OKCU Graduate Student) to prepare for OKMEA and OCDA All-State auditions.
WHEN: 12:30 to 5 p.m. Saturday, Sept. 30
WHERE: Oklahoma City University Bass School of Music
COST: $20 per student (free for Directors). Ticket to see OCU Opera & Music Theatre's production of "Sweeney Todd" included.
This event is a wonderful opportunity for your choral students to rehearse All-State music, hear an amazing collegiate choir, and enjoy a Broadway-quality show! This year our Oklahoma Opera & Music Theater Company presents the dark spectacle Sweeney Todd - The Demon Barber of Fleet Street.
Registration

Register online using the form on this page.
Schedule
12:30 p.m. Registration (Bass School of Music Atrium)

1 p.m. Performance by one of OCU's outstanding choral groups

1:30 p.m. Combined rehearsals for OMEA and OCDA All-State music

2:30 p.m. Sectional rehearsals – featuring Darin Chapin, Stephen Ziegler, Jacob Gonzales and Tony Gonzalez

4 p.m. Mock Audition Cuts

5 p.m. Dismissed
5:30 - 7:30 p.m. Dinner Break for those returning for SWEENEY TODD
8 p.m. Performance of SWEENEY TODD(Tickets are included in your registration fee! Additional family tickets may be purchased for $20 each)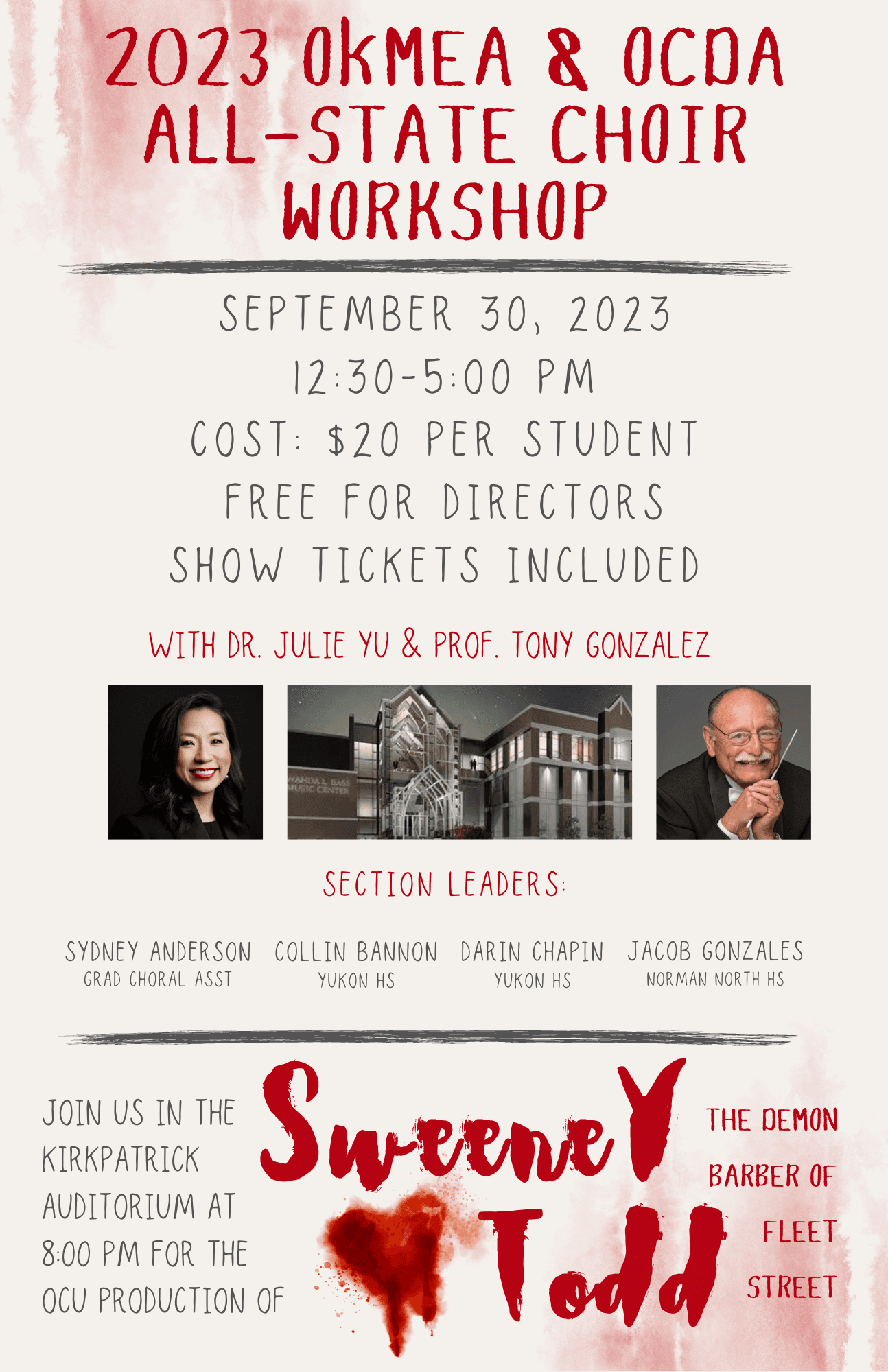 Questions? Email [email protected] or [email protected].