Artist in Residence: Dr. Daniel Velasco
Posted
Last Friday, the OCU flute studio had the opportunity to host Dr. Daniel Velasco. Dr. Velasco is an up-and-coming teacher and performer known for his "vibrant" sound. Originally from Quito, Ecuador, he is the Assistant Professor of Flute at the University of Kansas and the flutist of the NuDeco Ensemble. In 2008, he won the National Flute Association's Young Artist Competition. Velasco has studied under renowned teachers such as Angeleita Floyd, Marianne Gedigian, Amy Porter, and Trudy Kane.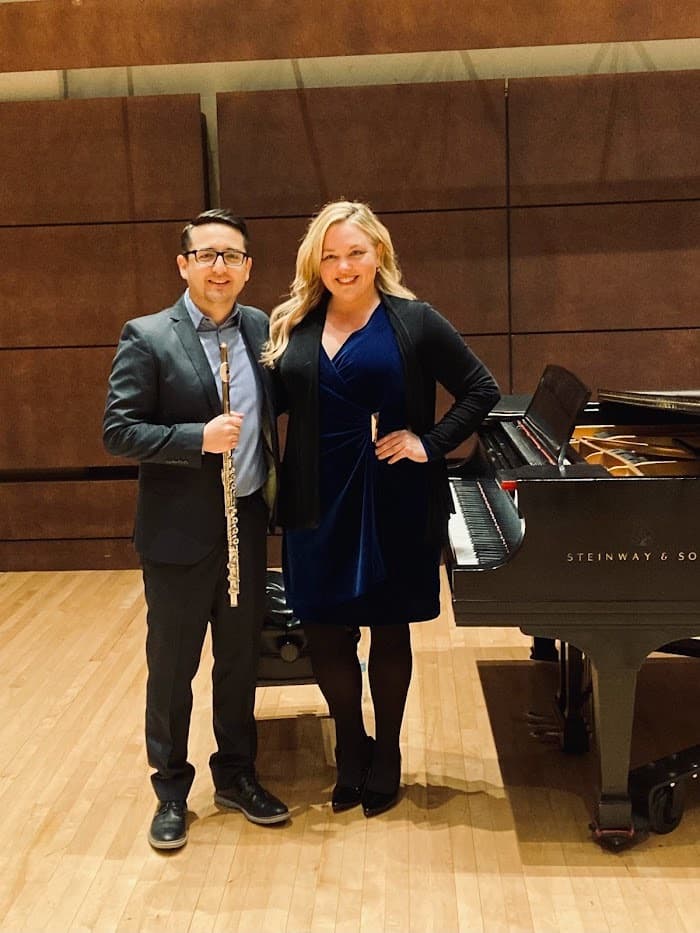 Dr. Velasco visited OCU on February 11th, performing a recital (with accompanist Ellen Sommers) and giving a masterclass. His recital program featured works by Hispanic composers, including two from Velasco's home country. He shared with us the stories behind the pieces and asked us to participate by performing the rhythm part to a traditional Incan melody.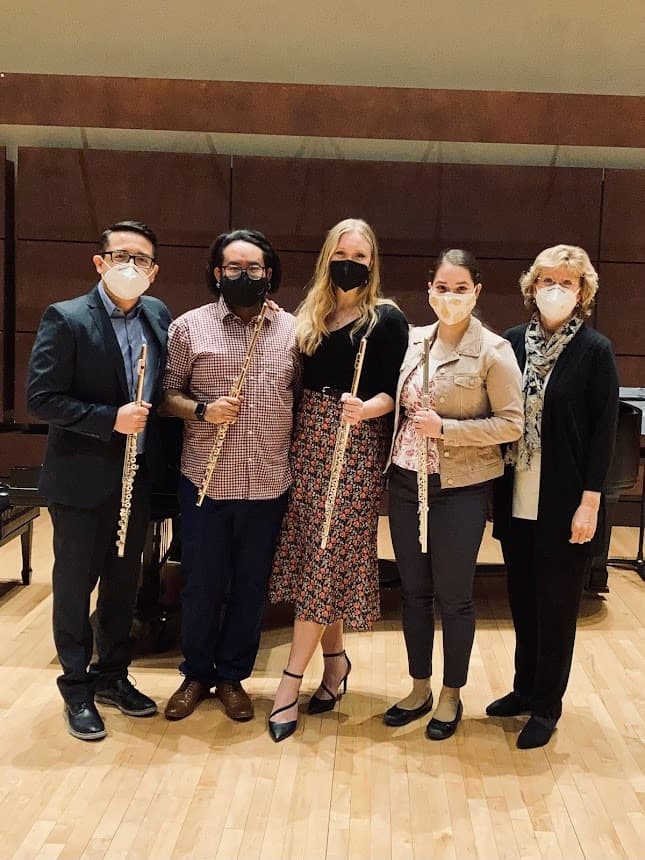 In the masterclass portion of his presentation, Daniel Velasco worked with OCU students Allison Demand, Emma Gaona, and Mark Alvarez. Dr. Velasco's teaching, like his playing, was colorful and engaging. Sophomore Mollie Flanagan was struck by his teaching style, especially his use of positive reinforcement. Multiple Woodwinds student Colton Sprenkle wrote that he "loved what [Velasco] said about vibrato speed… play[ing] fast small vibrato to help with soft dynamics, then keeping the wide vibrato for loud dynamics. This is something I've been missing while working on a French piece myself!"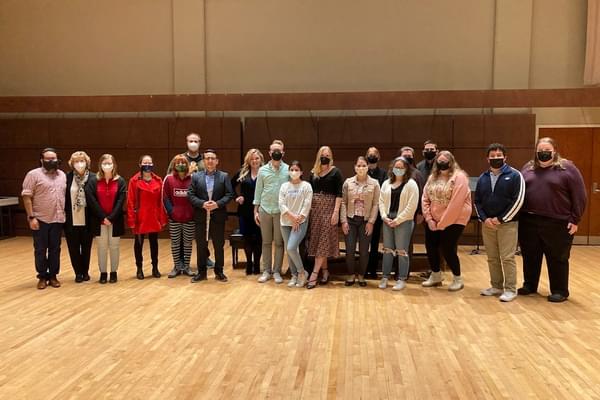 Daniel Velasco inspired us with his vibrant sound and energetic teaching. We are thrilled that we were able to experience his playing for ourselves!
Posted
Subscribe
Get notified every time the OCU Flute Blog is updated.