Mary H. Anderson: Paving the Way to Chicago
Posted
This August, the OCU Flute Choir will travel to Chicago to perform as a featured ensemble in the National Flute Association's 50th Annual Convention. This year's convention will feature performances by renowned flutists such as Valerie Coleman, Jasmine Choi, and Demarre McGill. For the first time, NFA convention will run alongside the NFA Flute Ensemble Festival, which will feature ensemble-focused workshops, masterclasses, and community performances.
Last month, the OCU Flute Choir was notified that we were selected to perform as a featured collegiate flute choir at the national convention. Not only this, but we were also selected as the 2022 Mary H. Anderson Collegiate Flute Choir. This title is awarded each year to the top collegiate flute choir who submits a proposal. The award comes with a scholarship to help cover convention costs, a performance at convention, and the use of the Mary H. Anderson contrabass flute.

Mary Heuser Anderson was a gifted flutist who performed with the Saginaw Bay Symphony Orchestra in Michigan for 50 years. She was an adjunct faculty member at both Delta College and Saginaw Valley State University, where she taught flute and chamber music. She was a founding member of the Valley Wind Quintet and Flutee, a professional quartet out of Saginaw Valley State.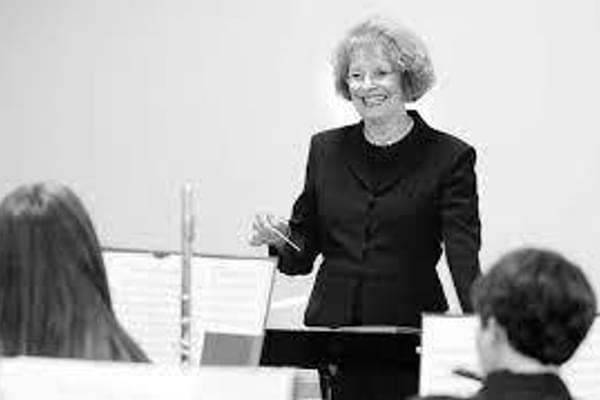 Mrs. Anderson was an active member of the National Flute Association. She performed and conducted at the National Convention numerous times, both by invitation and audition. After her death in May 2019, her daughters established an endowed fund in her memory. The Mary H. Anderson Fund awarded its first NFA flute choir scholarship in 2020.
The OCU Flute Studio looks forward to carrying on Mary H. Anderson's legacy at convention this August. Stay tuned for updates on our travel and performance!
Posted
Subscribe
Get notified every time the OCU Flute Blog is updated.